Faced with the daunting challenge of my first marathon, I remembered my big "why"
Photos courtesy JV Wong
A few days from now, The Bull Runner (TBR) Dream Marathon will happen and I could already feel my heart rate rising. Gunstart will be at midnight on Feb. 17 and by then, I would be running with a thousand other dreamers in Filinvest, Alabang.
As I acknowledge my jitters, many thoughts have already crossed my mind.
"What can happen to my body past my usual 21K mark?"
"What should be my ideal on-the-day program?"
"How should I psyche myself up to sustain the long haul?"
"What will I do with the pain in my left knee if it kicks in around 17K?"
"Can I really cross that finish line with my desired PR?"
All these can be exhausting at the height of training. I guess anybody facing an A-race would have to battle with jitters syndrome and for an average runner like me, I certainly have to face these thoughts head on.
So how do I face my jitters? Well, I need to remember my big "why."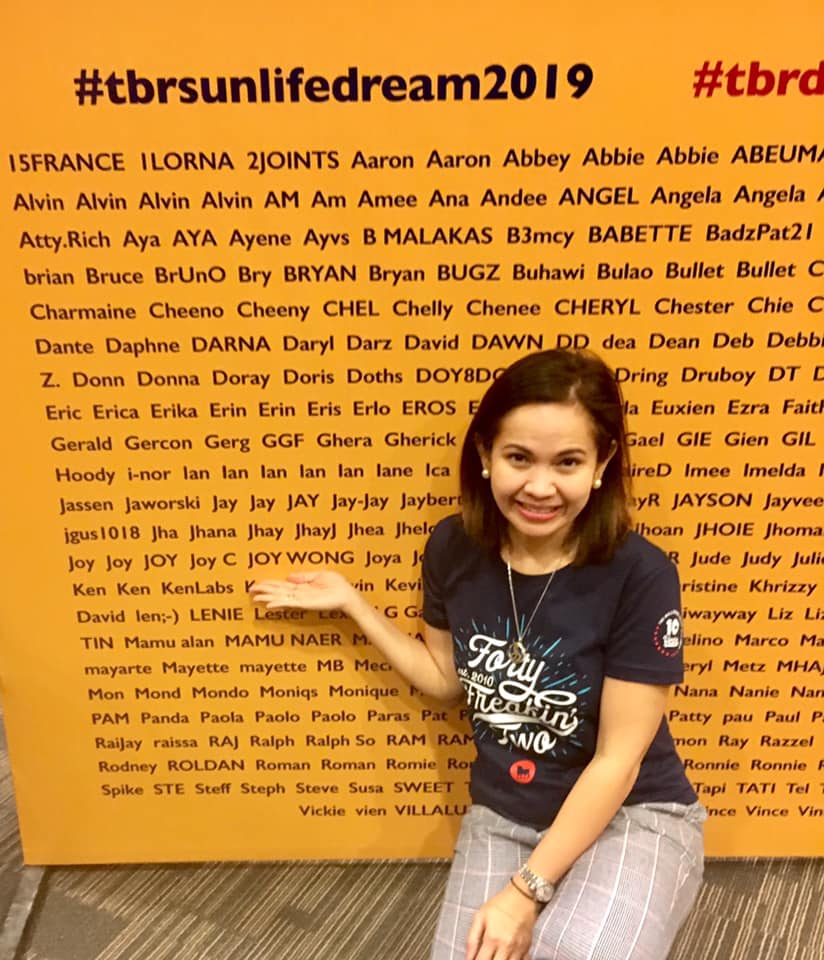 My big "why" is to experience crossing the finish line of a marathon and cross it off my bucket list. I need to remember my purpose when I signed up for it. What was my main motivation as I was eagerly awaiting the online registration to open? (Two credit cards on my left side just for back up!)
Also, I have always admired people who crossed their 42K finish lines as well as my triathlete friends who braved Ironman races where, after swimming 3.8 kilometers and biking 180 kilometers, they were still able to conquer a marathon.
Another motivation is to have a clear personal outcome as I train for TBR. Ultimately, as I train to be a more efficient runner, my love for the sport will deepen. My past three years as a triathlete had been a memorable journey to say the least with all its highs and lows. I was miraculously able to juggle (and struggle) training three sports and yet I realize that running is my base sport and my comfort zone. Yes, it may feel like routine especially for long haul runs but running teaches me patience and rhythm most of all.
The highs and lows of the hills
Every race journey has highs and lows and I realized that being on its 10th year, the Dream Marathon in Filinvest presents a hilly challenge. Founder Jaymie Pizarro recently shared on Facebook that "The 10x X 4 loops can play with your mind. After running the first loop, avoid dreading the roads you passed through. Instead, think: I conquered those hills for the first time, I can do it again, and again, and then again."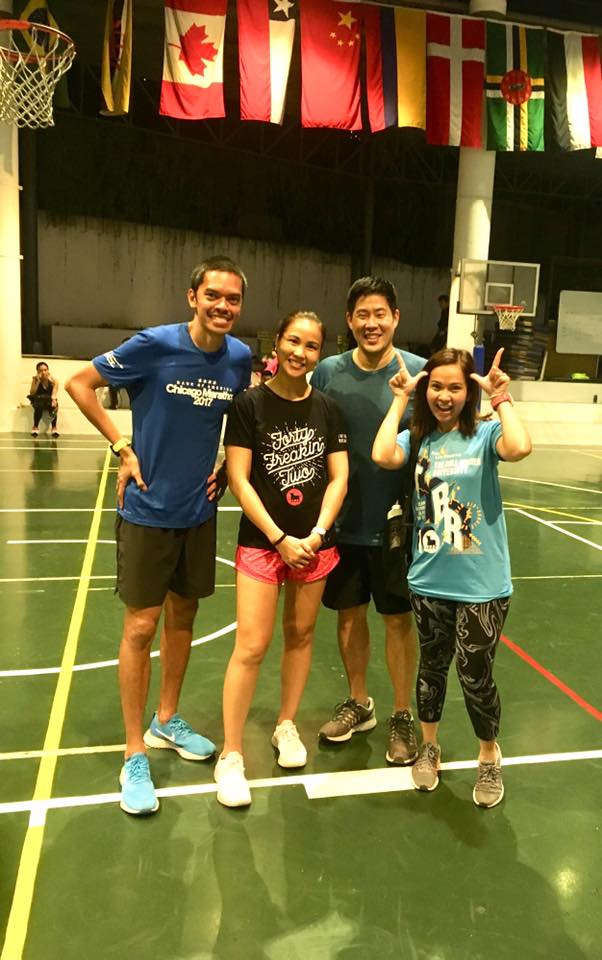 As I face this Herculean race before me, I got some insights and tips from Pizarro herself. With our little chat, she shared with me that the marathon has been her main vehicle to get people on the path to wellness. And through her answers, my jitters turned into excitement.
What was that turning point in your life that made you start TBR?
I ran my first marathon, the QC International Marathon, in 2009 and I vividly remember crossing the finish line feeling changed forever. By that evening, I told my husband that I needed to get people to run a marathon. It wasn't just the feeling of wanting to share my story with others the way I wrote posts on TBR. It was a strong urge that compelled me to do something immediate and impactful. I felt like I had to get people to run a marathon to experience the magic for themselves. Within a month, my co-founder Jim Lafferty and I launched TBR Dream Marathon online.
What is the most rewarding thing about the races?
As cliché as it sounds, there is no favorite story, year, batch, or even a favorite runner. The beauty of this race is that every single year we start anew with eager, frightened, and excited faces. We would spend 22 weeks with them to guide them through the marathon journey, then witness them crossing the finish line. That alone gives us personal stories loaded with their own sacrifices, triumphs, and joys. We may never know everyone's story, but we know that we made an impact and that alone brings me so much joy. It makes all the difficulties and stress of organizing a race worth it every single year.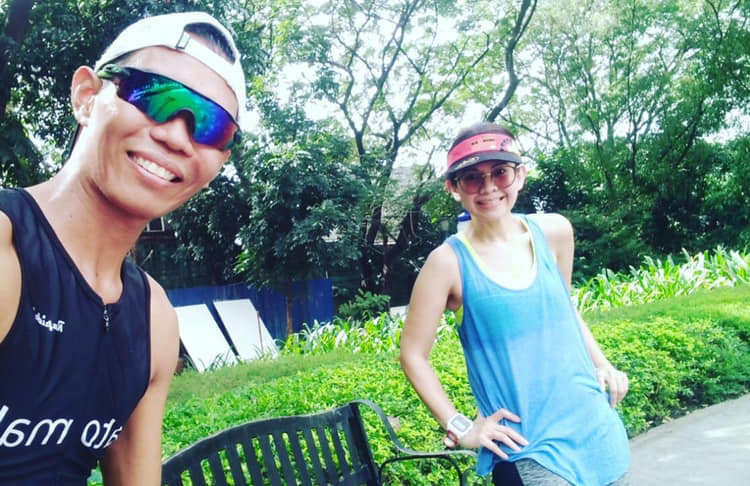 What's your reminder for aspiring and seasoned runners? What should we always remember as we pursue running?
My message is to run your own race. And, this goes beyond actual racing, it spills over to training, goals, and other aspects of life. In this day and age of social media where we're constantly exposed to people who are faster, fitter, or stronger than us, we may feel the need to compete or even feel insecure. Run for no one else but yourself. Be proud of your own achievements whether it's running your first 5K or your first marathon. When you do well, stay humble. Share it with others to inspire and not to boast. Use running and fitness not just to look better, but to become a better person.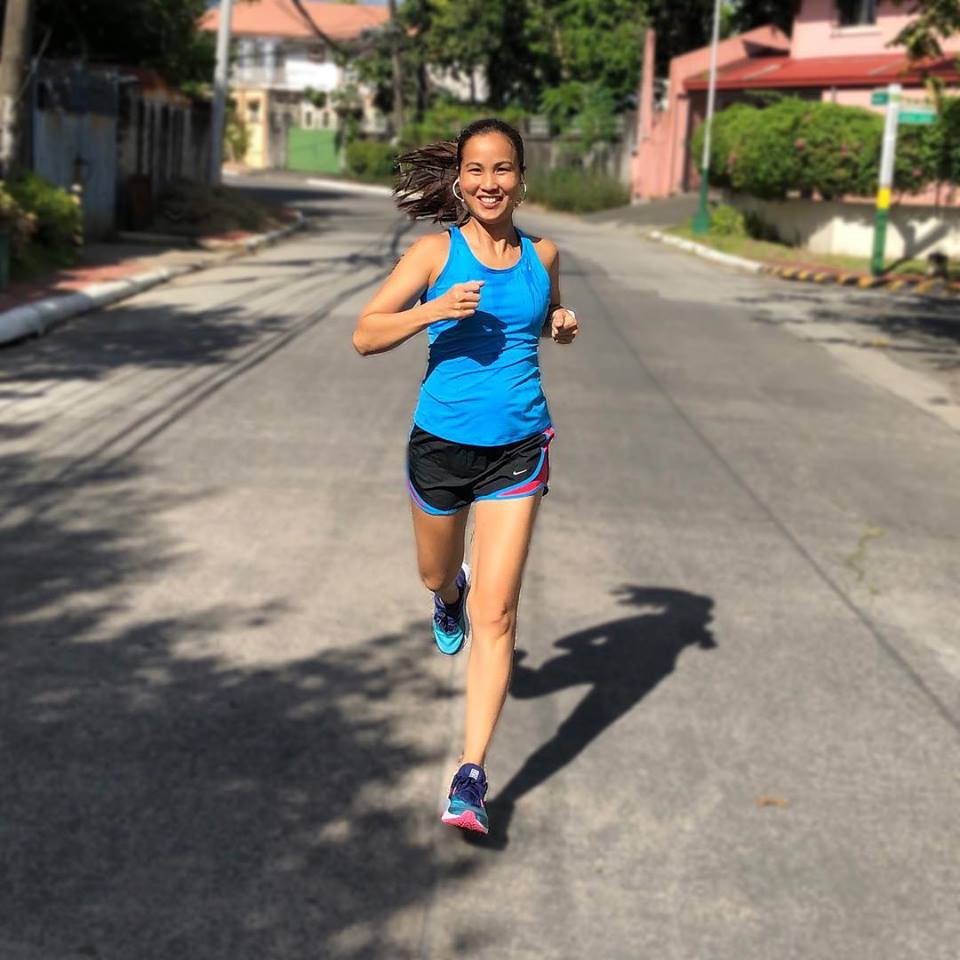 ***
I will admit that the race has been on my mind since I registered. So to brush off those jitters, one way to strengthen both my mental and physical preparation was to join a virtual run, the Run for Wishes where I achieved 100 kilometers of accumulative distance in December. Receiving my finisher's shirt and medal gave me a sense of confidence and fulfillment.
Now that I have to face my first marathon in a few days, here's my personal reminder to my running self: If Dory from "Finding Nemo" would chant, "Just keep swimming," I'd say, "Just keep running."
Race for your better version and for no one else.

Understand and embrace your big "why." That's your fuel to finish.

Never forget tip number two.