Because a vacation doesn't necessarily have to be far from home—sometimes, all you have to to do is book a lovely Airbnb
As someone who likes to travel a lot, I always look forward to adventures. These days, a quick vacation for me doesn't necessarily involve a plane. An ideal getaway could simply be a road trip outside Manila to take a breather from my everyday routine. And this is made easier thanks to the growing community of Airbnbs around the Philippines.
If you're looking for Airbnbs, here are some of our favorites:
Paco, Manila
Coco's Garden Guest Room Manila
In a quiet corner of Paco, Manila lies a charming vintage home outside the city's busy streets. The heritage villa features a library and is an ideal place to unwind without leaving the city.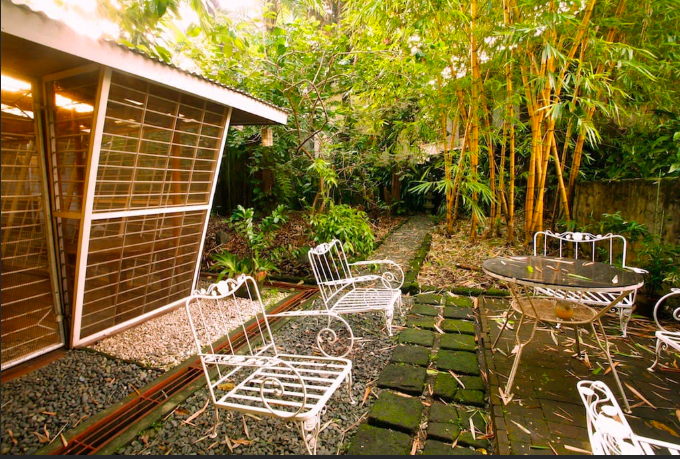 Lian, Batangas
Beach Front Villa 2
Batangas is home to a number of beautiful beaches. At this Airbnb, aside from the easy to access one of its beaches, you can tour the Koala Reserve (Mangrove Boardwalk), go snorkeling, fishing, and island hopping. The space also offers a beautiful beach view and a hammock perfect for relaxing with the calming sound of the waves.

Subic Bay Freeport Zone, Subic
Subic Green Tree House
Dubbed the perfect place for a romantic getaway, this Subic Bay tree house will get you to enjoy the peace and quiet outside the city. It's a retreat for two people who appreciate the outdoors where they can stargaze and enjoy the serenity of nature.

Tagaytay, Calabarzon
Overlooking Forest Cabin
This off-the-grid cabin is located in a uniquely secluded area of Tagaytay that lies close to the city's center. The cabin can house a maximum of six guests in a cozy and peaceful home. It has magnificent views of the lake and the virgin forest and offers a wide outdoor space.