Use the Nike Joyride Dual Run for relaxed runs, a walk in the park, or simply to get into running
Photos courtesy of Nike
Let's get one thing clear: The Nike Joyride Dual Run is one of the craziest shoes I have ever seen. And worn. And ran in—for a couple of reasons. First because of its overall design and construction and second, for its unique technological selling point that comes in small pods in the sole.
And then there are the balls. Lots of them. Well, TPE beads to be exact.
Ever since news of the Joyride came out, issues surrounding the use of the plastic/rubber beads for its cushioning was met with comments about Nike's seemingly tone-deaf attempts at making innovative strides in sneaker technology at the expense of taking a few steps back on the environmental front.
Given that any headline wrapped in microplastic is worthy of attention—and contemptuous admonishments for the bigger global plastic problem the world is currently facing—it didn't surprise anyone.
However Nike quickly clarified that the beads do not fall under the infamous distinction that has been plaguing oceans today, with Nike global VP of communications Vanessa Garcia-Brito saying in an interview with Highsnobiety that they are 100 percent recyclable. "They can be turned into something else. They can be transformed into, reworked into, another product."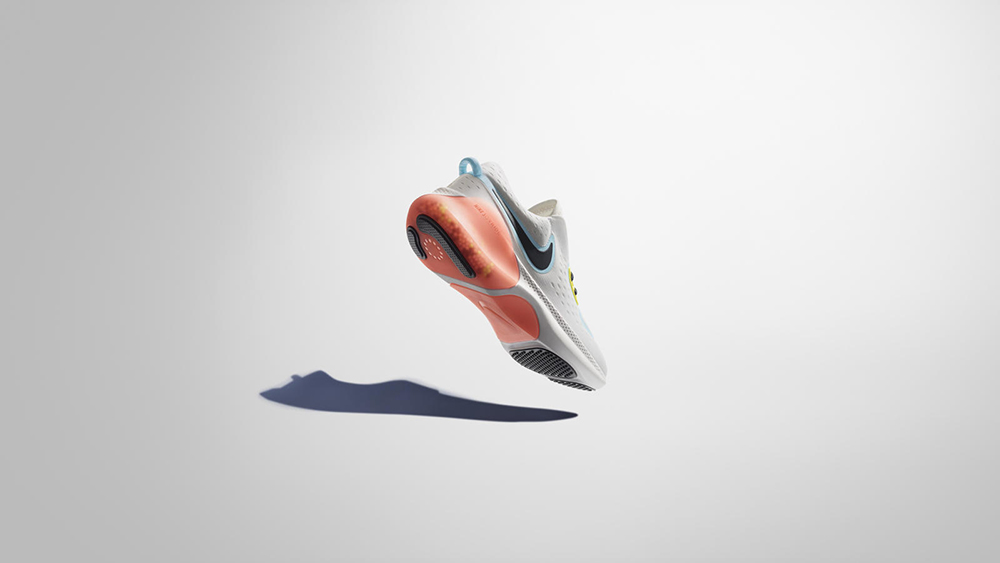 Beads everywhere
Now that's been cleared, what do these beads really do for you? And is it any different from the Air, Zoom, and React cushioning technologies?
From someone who only occasionally runs, quite a lot really.
Given my history of knee injury and pain over the years, I was curious to see how this new cushioning technology would affect and alleviate my fears of feeling the aches again.
According to Nike's Soy Soriano, the TPE beads are "the most innovative cushioning system that gives runners better impact absorption and a personalized fit," so much so that it compresses by 70 percent compared with the Reacts that can compress up to 50 percent. What does that mean for running novices? The more compression, the better the impact absorption, and the fresher you feel after your run.
True enough, slipping on a pair, which is a size larger than my usual, already reveals a completely comfortable fit. I was expecting it to feel odd owing to the pods located in the heel but rather, the compressed pods subtly supported my feet without any overpoweringly weird sensations.
Yes, the Joyride Dual Run feels a little different—like stepping on a mini bean bag—but it's still comfortable to wear and run with. Even the upper grasps and conforms to the shape of your foot. Because majority of runners are heel strikers, it makes sense to position the two-pod technology in the heel and then a traditional foam in the forefoot.
The other thing that caught my attention? The Nike Joyride Dual Run was intentionally light. Perhaps one of the lightest I've used with enough breathability, thanks to the fact that excess components were removed to focus on the important parts of the shoe.
I especially like the upper, which livened up a hot and humid night run in the streets of Bonifacio Global City. The design is something of an enigma with its strobel and sock liner. The team at Nike wanted runners to get the foot as close as possible to the beads—and let's face it, that underpins why anyone would want to purchase the shoe.
Don't hesitate to run with joy
The official release says that this two-pod Joyride iteration—there's another that comes in four pods, too—is targeted to the "reluctant runner" or someone who might be new to running or who would just run every now and then. And it's easy to see why.
On the night I tested a pair with Nike Run Club coaches (including sports and fitness personality Ian Banzon) and pacers for a short, four-kilometer run, not once did I feel pain on my knees. Even the heel and balls of my feet were stable and supported all throughout. There was hardly any discomfort on the heel. My only gripe was a slight soreness in the arch strangely enough—I do have high arches—but it dissipated after a while and it wasn't pain-inducing anyway to cause some serious concern.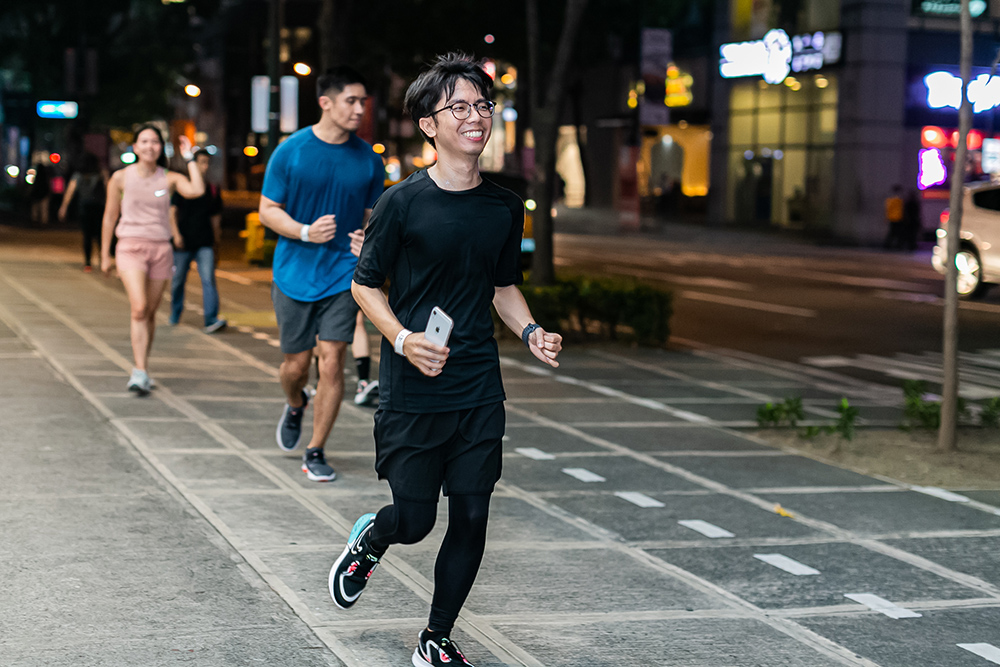 Generally, my legs were in fine form all throughout, not thinking about when the fatigue and the "Are we there yet?" thoughts would set in—each plant of the foot becoming smoother and more efficient with the compressed beads and air in the pods absorbing the impact of my strides. And that's an indelible impact on someone like me who was once—and still is sometimes!—frightened of running regularly again.
Granted that I was still off by finishing the 3.84-kilometer run in a little over 25 minutes, what the Joyride Dual Run does is find that balance between making the Joyride technology resonant to its target consumer and opening up a whole new perspective on the joys of running.
Soriano says that the focus of this new tech are the physical areas where runners need it most but it does more than just that. More importantly, this new release works on your self-confidence, solving common issues—like running is painful and exhausting—that would otherwise prevent you from taking that first step out the door.
The Nike Joyride Dual Run retails for P6,745