Instead of avoiding anxiety, we should strive to teach our body to properly deal with it
Photos by Lucian Petrean, Cottonbro, and Marta Wave/Pexels
The current pandemic has put the concept of mental health at the forefront of our lives. Perhaps one of the very few good things to come out of this situation is the reframing of psychiatric concepts in society.
Stigma and prejudice, even if not completely gone, have been relaxed in some ways. This is probably out of necessity as more and more people have been suffering from mental distress with anxiety being one of the most prevalent.
Obviously, there are lots of concepts, terminologies, and technicalities when we talk about psychiatry and mental health. I am not a professional in this field nor do I claim to be one. I do, however, wish to share my experiences in dealing with anxiety in hopes of helping people understand and seek ways on how they can better equip themselves to handle it.
So why talk about anxiety over other prevailing issues? Well, to be honest, it's something I'm more familiar with compared to others. That said, I'm confident in sharing my experiences with you all. Secondly, I believe a lot of people misunderstand and even mishandle the concept altogether.
What exactly is anxiety?
According to the American Psychological Association, it is an emotion characterized by feelings of tension, worried thoughts, and physical changes such as increased blood pressure. This is our body's response to a particular stimulus, such as a stressful situation.
In essence, it is not bad in itself. In fact, I would say it's a "necessary evil" that allows our body to respond to the situation at hand. It is an evolutionary result of the "fight or flight" mechanism our ancestors relied on for survival. The heightened sense of awareness, increased blood pressure, and elevated heart rate all preempt the need to engage or flee the situation. Without this, we would be caught flat-footed and probably a step too late.
So why does anxiety get such a bad rep?
Well, quite simply, it's because our "fight or flight" mechanism gets stimulated way too often. If we are constantly exposed to stressful situations and our body isn't able to digest and process the situation properly, we end up being a slave to our anxiety.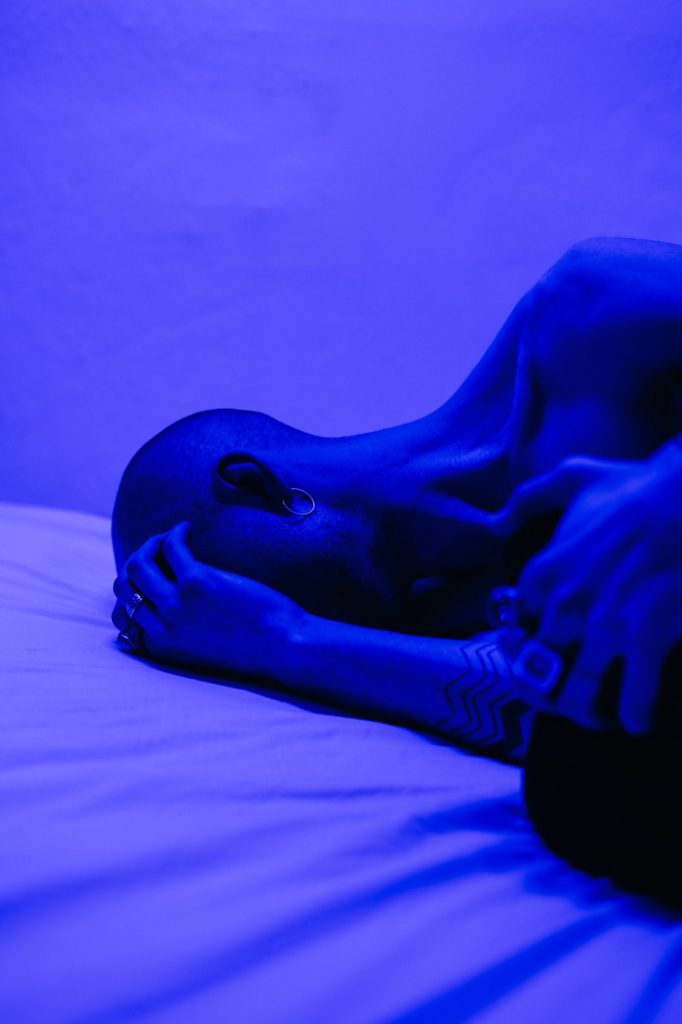 Our bodies tend to overreact to any sort of negative stimuli. We have a disproportionate way of reacting to the situations we have to deal with. These qualities, especially when we are unable to function normally or adequately anymore, end up as so-called anxiety disorders.
Prior to this pandemic, I used to think that anxiety should be avoided altogether but I realized it's not all that realistic. Instead, what we should strive for are proper ways of teaching our body to deal with anxiety. Here are a few ways that are worth considering:
Breathing exercises
In swimming, a good way to lower heart rate and get rid of shortness of breath is by blowing bubbles. Prolonged, sustained, and gradual exhalation somehow helps us regulate our breathing and heart rate compared to rest alone.
Why is this? Well, it's because our heart speeds up when we inhale and slows down when we exhale. This variability is regulated by the vagus nerve (wandering nerve). This nerve travels from our brain stem all the way down to our abdomen and is responsible for sending signals to our vital organs and the rest of our body.
That said, we can actually deal with stress better by stimulating our vagus nerve through rhythmic controlled breathing exercises. Not only does this help lower your heart rate, it can help you calm down as well.
Tip: Sit in a relaxed position in a quiet and darkened room. Practice belly breathing during this entire exercise. Inhale gently and pause for three seconds at the top of your breath. Exhale gradually for six seconds and pause for a second or two at the bottom of your breath. Repeat for 10 to 15 minutes or as necessary.
Emotional Freedom Technique
Emotional Freedom Technique (EFT) is also widely known as "tapping." This is an alternative acupressure therapy treatment used to deal with various things such as pain, trauma, and even anxiety.
The technique involves tapping key trigger points on your face and body to stimulate a particular physiological response (i.e. relaxation) by restoring the proper flow of energy (or so I'm told).
While it might seem like a bunch of hoopla to some, especially those who don't subscribe to Eastern medicinal practices, I still believe there could be some merit to it. I think the misalignment of concepts might stem from the terminologies used in Eastern vs. Western practices.
Terms such as energy or flow might not seem scientific, but hear me out first. EFT, after trying it out for a few sessions, has a few tangible benefits. By "tapping," I am somehow pressing the reset button on my mental thoughts and mental state. Instead of fixating on the stressor, I'm able to divert my attention and change my sense of awareness. Think of it as a guided state of meditation that can help you manage your emotions and corresponding physical response.
Tip: There's no harm in trying. Sign up for an EFT session with a professional and see if it works for you. It's painless, harmless, and dare I say, a breath of fresh air especially when you feel so confused and lost. Even if some say it's placebo, if it works for you, then why not.
Supplements or medication
There are lots of supplements that can help our bodies cope with stress, anxiety, and the complications arising from them. The more common ones are melatonin, ashwagandha root, and 5-HTP.
All have the goal of restoring harmony in our body's complex map of chemicals and signals. Of course, supplements, unlike medicine, are less regulated (and verified) than prescribed treatments. There's always a possibility that it might not work for you. There might also be side effects or complications that stem from such substances.
The same can also be said for medicines such as antidepressants. The upside to such medications is that the effects and complications are often well-documented and studied. However, one of the criticisms is that the side effects are also more noticable and pronounced. Drowsiness, weight gain, and other bothersome symptoms are something you have to deal with.
Tip: Consult with a licensed psychiatrist to discuss your options. Remember, taking antidepressants and similar medications doesn't mean you're insane. We all need some in one way or another. The important thing is we're taking care of our bodies the best way we can.
Opening up
One of the most powerful tools in our arsenal is opening up and sharing our thoughts, worries, and apprehensions with someone else. By sharing, we not only become more aware of our train of thought and rush of emotions, we're also able to release pressure internally. Even if the other person simply listens, it's already a huge help.
However, a better way of dealing with it would be to share with someone who can help us digest our thoughts and emotions as well as give sound, relevant, and realistic advice. Having a more detailed plan of action will give us a better sense of optimism and positivity.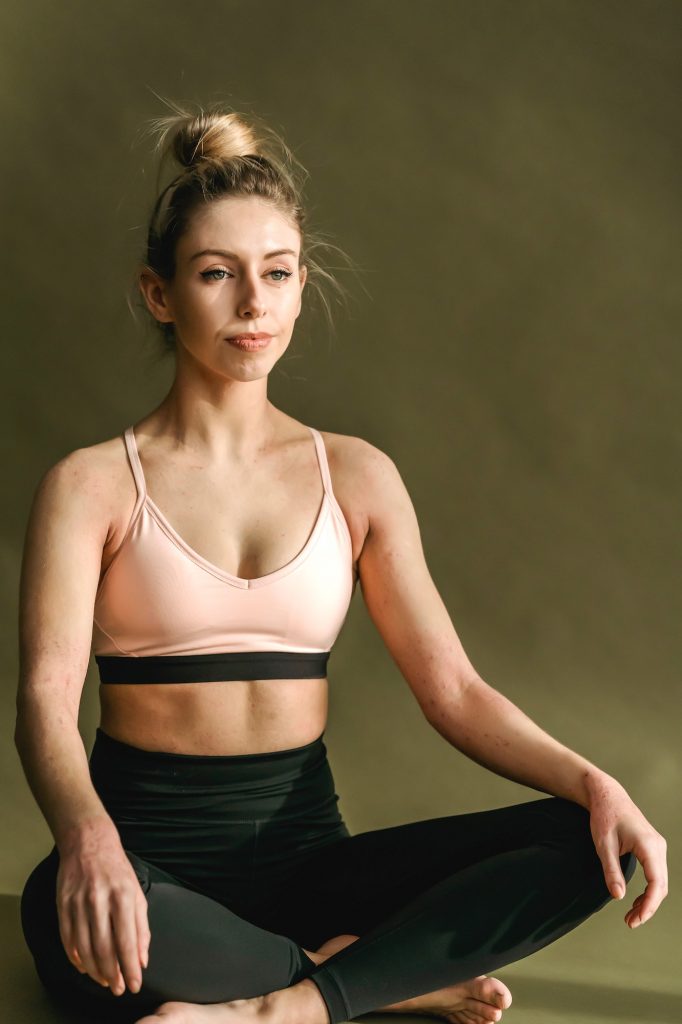 Tip: I don't recommend just choosing anyone to be your confidant. First of all, choose someone you trust, respect, and think highly of. It would be even better if you consult a professional therapist who is well-versed in dealing with similar situations. The last thing you want is to receive bad advice from someone who will easily spill the beans.
At the end of the day, we need to understand that stress and anxiety will never go away. Even after the pandemic ends, we still have to deal with our own set of problems and difficulties.
By being more self-aware and knowledgeable about our situation, we can arm ourselves with the tools needed to take care of ourselves, inside and out.
Have some training questions, feedback or suggestions for future articles? Drop a note in the comments section below or on Facebook, Twitter or Instagram. You can also get in touch with Don directly here.