The right amount and kind of stress can make or break you
I don't know anyone who is a fan of stress. Most people avoid it like the plague while others turn into angry green monsters because of it.
But for endurance athletes striving for a breakthrough performance, stress is a necessary catalyst that creates the condition for setting new PRs and being the best athlete you can be.
Think of stress as a double-edged sword—getting it right can yield positive adaptations to training but the wrong combination can quickly turn it into your worst enemy.
Let me start by differentiating the two distinct stressors that affect athletic performance: training stress and non-training stress. Referring to my current reading, "The Well-Built Triathlete," author Matt Dixon refers to training stress as "specific, applied, intentional stressors that are critical to facilitate improved performance in your sport."
To put it simply, these are the variables that professional and serious athletes focus on during racing season since it directly affects performance.
Non-training stress on the other hand refers to "variable, unpredictable, uncontrolled stressors that you are forced to deal with on a daily basis but are not specific to improved performance in your sport." We all refer to this as real world or age grouper problems, most of which are beyond our control unless we've taken up the life of a professional athlete.
When I prepare a training program for my age grouper athletes, I usually start by asking about their training availability, apart from the details of their target races as well as ensuring that they have a clean bill of health and are fit enough to engage in vigorous physical activity. I was never a professional athlete myself so I have firsthand experience on what it's like to juggle training, racing, and life.
In a perfect, multisport-friendly world, we would all train, eat, sleep, repeat all day, every day. And although training like a pro has its own challenges and sacrifices, most age groupers don't have the option to commit all their time and energy to the sport. Therefore, the success of an amateur athlete's training program should be about integration and achieving balance in all aspects of their life.
So before we can answer the question of whether stress is an endurance athlete's friend or a foe, it is important to understand that we benefit from training stress if it is accompanied by an adequate amount of recovery.  It is this balanced state that elicits positive change. This is when the right amount and type of stress supports our athletic goals and is, therefore, a friend.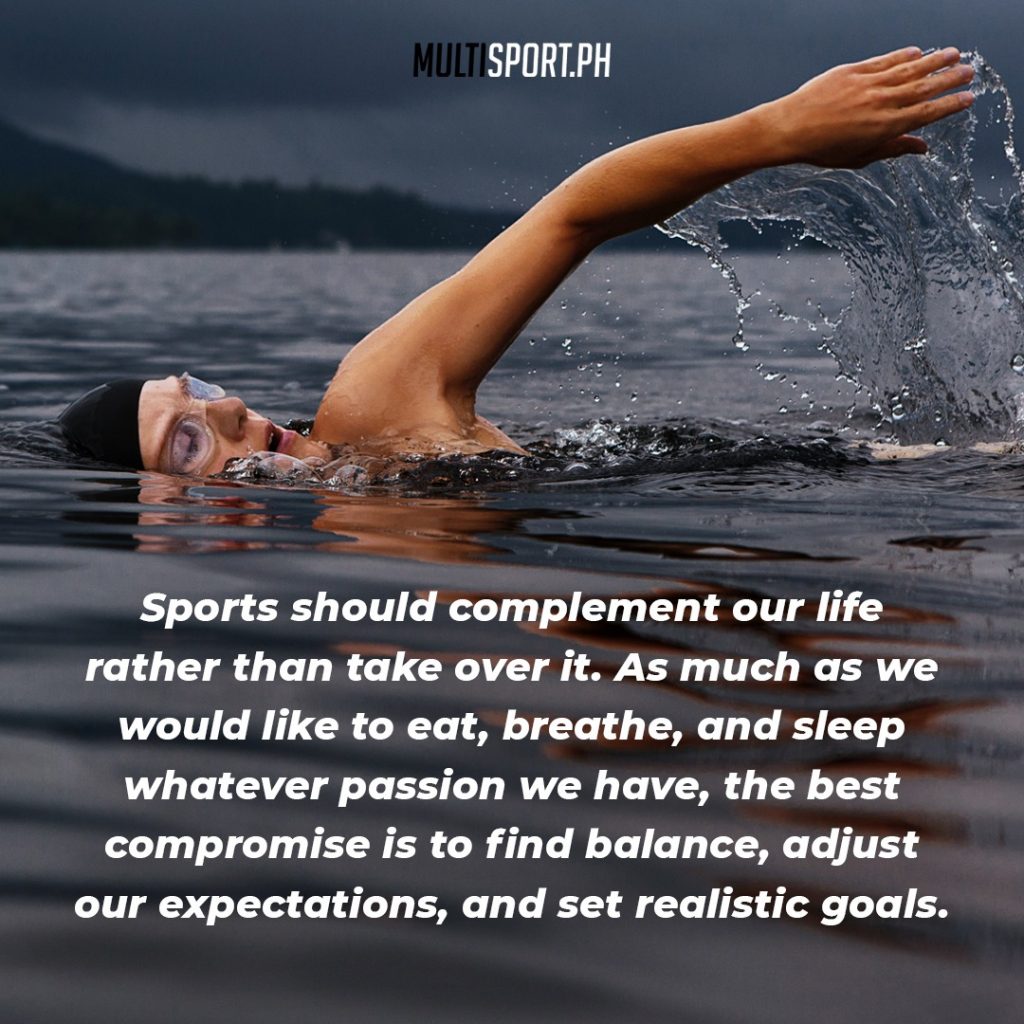 But once this equilibrium is disturbed, the body will still adapt but the results are often undesirable or even destructive. The term commonly used for this dreaded negative adaptation is overtraining. If you're a Star Wars fan, you can think of training stress as "The Force" that, if left uncontrolled, can turn from the "Light" to the "Dark Side." What was once a strong ally can easily become your worst nightmare if you allow yourself to give in to emotional and fear-based decisions to determine your training needs.
Whenever I have a student who gets frustrated about wanting to train more, eat well, and get enough rest, I always remind them that as age groupers, training stress needs to take a backseat to the rest of their lives.
Triathlon (or any sport for that matter) should complement your life rather than take over it. As much as we would like to eat, breathe, and sleep triathlon, the best compromise is to find balance, adjust expectations, and set realistic goals.
Don't set yourself up for failure by measuring your success by the number of hours you spend training or your ability to follow your training program to a T. Take all sources of stress into consideration, be consistent but flexible in your approach to training, and let your active lifestyle enable you to be a winner both inside and outside the sport.