After realizing cycling's benefits for the self, the soul, and society in 2020, Lester Babiera founded First Bike Ride in hopes of getting more folks on bikes
Photos by Diamaden Salinding, Jr.
These are challenging times—and not just because we're in the middle of a pandemic. We're a society hustling to find some sort of equilibrium, a balance between getting back to work as usual and remaining safe, between being social once more and keeping our distance.
Naturally, we spend our two precious days off mending our minds and rejuvenating our bodies as safely as possible, unwinding and rediscovering the social natures of our existence.
Much of this is now done on bicycles. I've written about the bike-coffee run and now find that it was a tiny scratch on the surface of a rich culture. A culture of camaraderie, liters of coffee, colorful exhibitions of athleisure, post-bike beers, and a view to being sustainable.
First Bike Ride, started and managed by Lester Babiera, is key to this growing culture. Neat squares on the website's predominantly white interface beam photos of local bikers on or beside their bicycles. The bikes have the flourishes of customization that hint at stories to tell—and at the personalities of their users.
One has a whole coffee shop on top of it. Babiera, who is solely charged with managing all of the site's content, talked with us about local cycle culture, starting a website dedicated to it, and how cycling has a key role in building a sustainable city.
The pieces that brought First Bike Ride together
"I used to write and take photos for newspapers and magazines," says Babiera as he reflects on life before the pandemic. He was the sort of guy who'd shuffle from one event to the next, whose editors were well aware he'd be happy to hop on a plane or disappear for a few days on a road trip.
The pandemic, however, put a halt to all that. "It was difficult to get freelance gigs," says Babiera, "especially in media because events and coverage for contributors are very limited."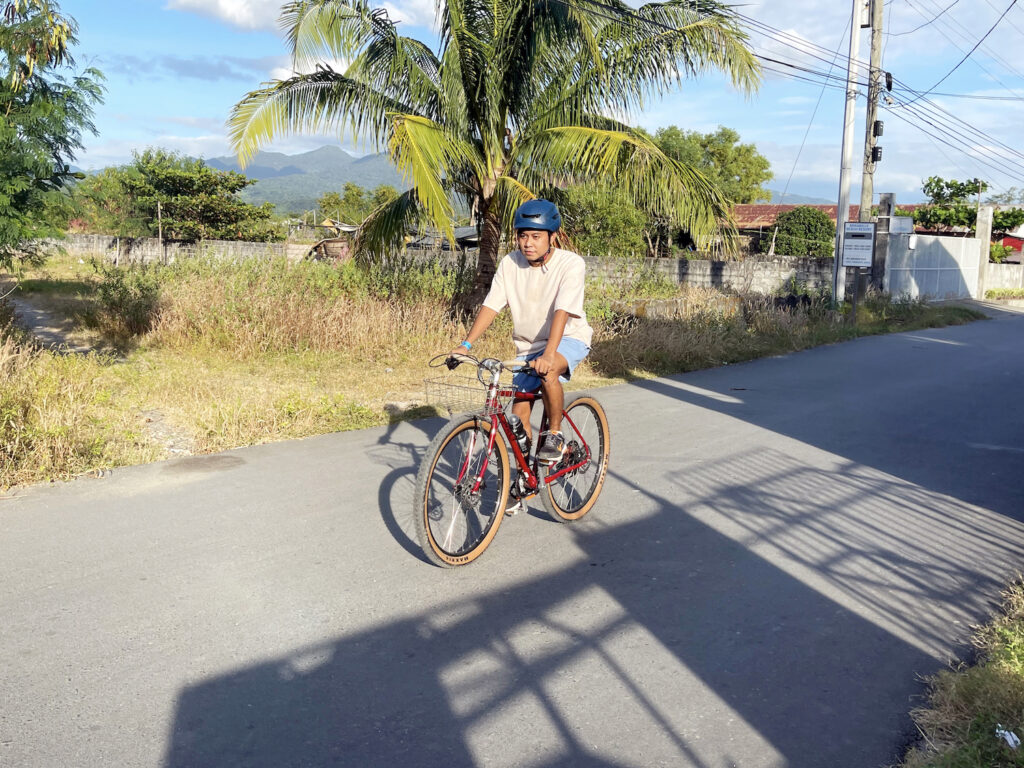 Stuck at home in a lockdown studying random lessons online (remember those?) and getting hooked on Mario Kart Tour, Babiera managed to find nuggets of gold that would soon help him in his online venture.
"One of the things that I was studying during the beginning of the pandemic [was] social media management, marketing, and making a website work," he says.
Though Babiera learned to ride a bike between the ages of 6 and 8, he'd never purchased a bicycle. "I thought that cycling in the Philippines was not fun and biking in Metro Manila is dangerous," he shares. With the mess that was Metro Manila's pre-pandemic traffic situation, you could hardly blame him.
By mid-2020, stressed, stuck at home, and wanting a safe way to interact with someone sans gadget, and at a friend's prompting, Babiera took his first bike ride from Binondo to Pasay, borrowing his friend's bamboo bicycle to do so. "That made me realize that cycling in the city was not as bad as I thought it would be."
By August, Babiera had his own bike.
"Friends gave me options until I decided to get a bike from Taiwanese company Tern because I read on their website that its values are geared towards sustainability. It resonated on how I want to live my life and it felt like there was a connection."
Babiera's first ride on his new bike proved pivotal to getting First Bike Ride off the ground. "From Sampaloc, I cycled with friends to UP Diliman and then to Marikina," he says. "We had lunch at Maginhawa and then passed E. Rodriguez Avenue going back home."
"All I [could] think about when I was cycling back is that I want to make a social media page that focuses on cycling."
Setting up the site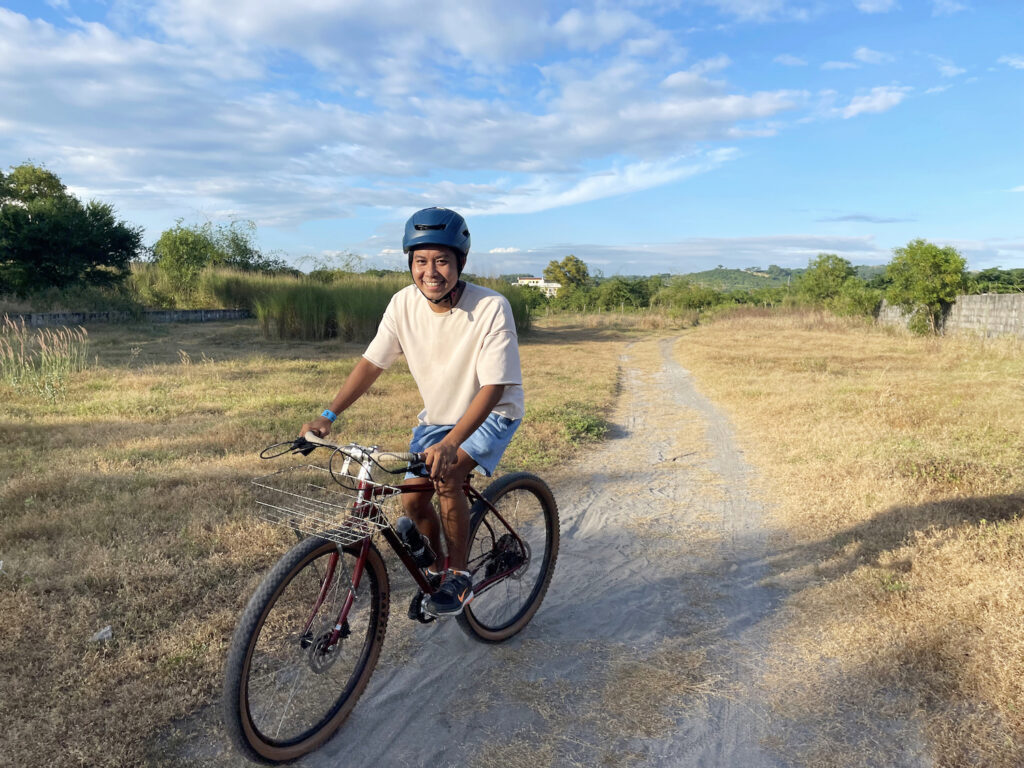 Armed with the new bicycle, a series of online lessons, and a background in writing and taking photos, Babiera began the site a week after the ride. "I was in a business venture too and thought that maybe I can practice by making Facebook and Instagram pages where I would be 'selling' cycling to people," he recalls. "Whatever [I'd] learn from this bike page, I'd apply to the business."
While the business venture didn't work out, First Bike Ride got some traction in the first few months. It also helped that he was enjoying the process of working on the site. "I had the freedom. The writing style [and photography] are all up to my liking. So I just decided to continue making content for the bike page because I was having so much fun and I was learning so many things from people I [was meeting]."
While in the first few months he was putting stories out once a day, it has since compressed to three a week with more details packed into each story.
Rather than approaching people with a story to put together in mind, Babiera focuses on remaining curious. He bikes around, strikes up conversations with cyclists and interesting bikers he meets on the road, and eventually winds up with a story he enjoys writing.
From "The Family That Bikes Together In La Union" to "The Architect Who Documents His Fixie Rides In 360" he manages to find angles that lead social media denizens to the question: What if?
"What if I bought a bicycle?"
"What if I reached out to that one cyclist friend?"
"What if I took up a new hobby?"
And these are the sort of questions he hopes you ask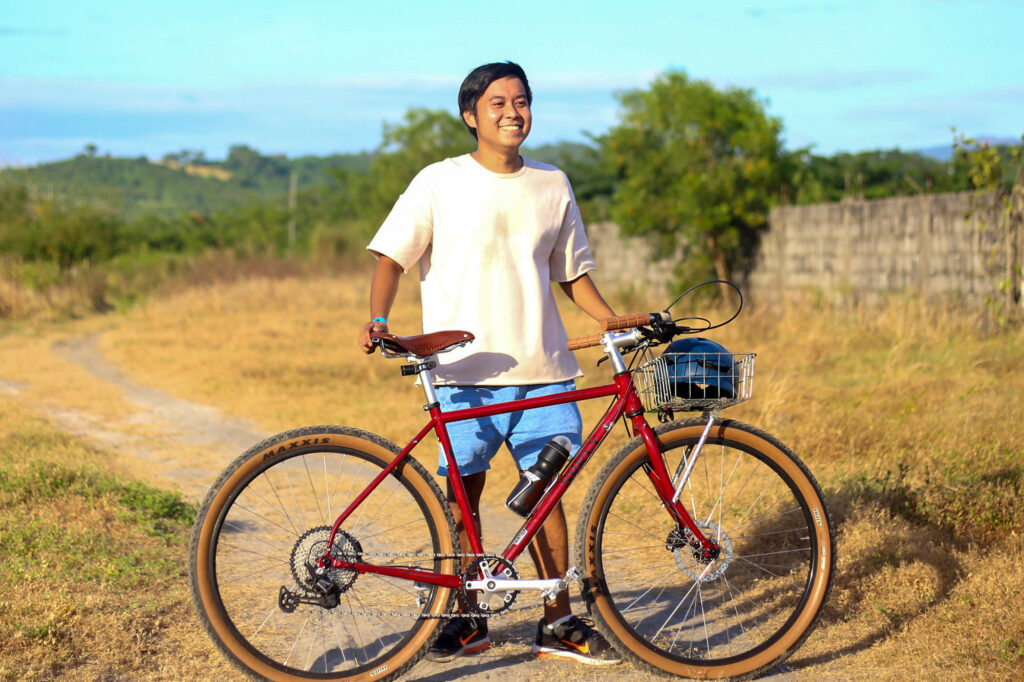 On his first bike ride with his new bike, Babiera had a realization: Cycling could help ease traffic. "I realized that if people would opt to bike instead of using their cars, we could decrease the number of motorized vehicles on the road and minimize pollution."
While he previously thought more roads would be the answer to Metro Manila's car congestion, he realized the number of cars was more pressing.
Now with almost 5,000 followers on Instagram and a vast collection of stories in tow, Babiera's understanding of cycling's role in sustainability has deepened further. "It's a relatively safer group activity during this pandemic, [and it's] healthy and good for one's mental health."
The future of First Bike Ride and local cycling culture
Currently, Babiera is working on videos for the site. "Two of us are mainly working on it," he shares, "including friends who appear on cam. Marti Salva's doing the majority of the shoot and he's editing while I do the copy and act as the producer." He also has his sights on expanding into different mediums and reaching more audiences. "I believe that I'm a storyteller and I love that I get to have a platform to tell stories that I want to tell."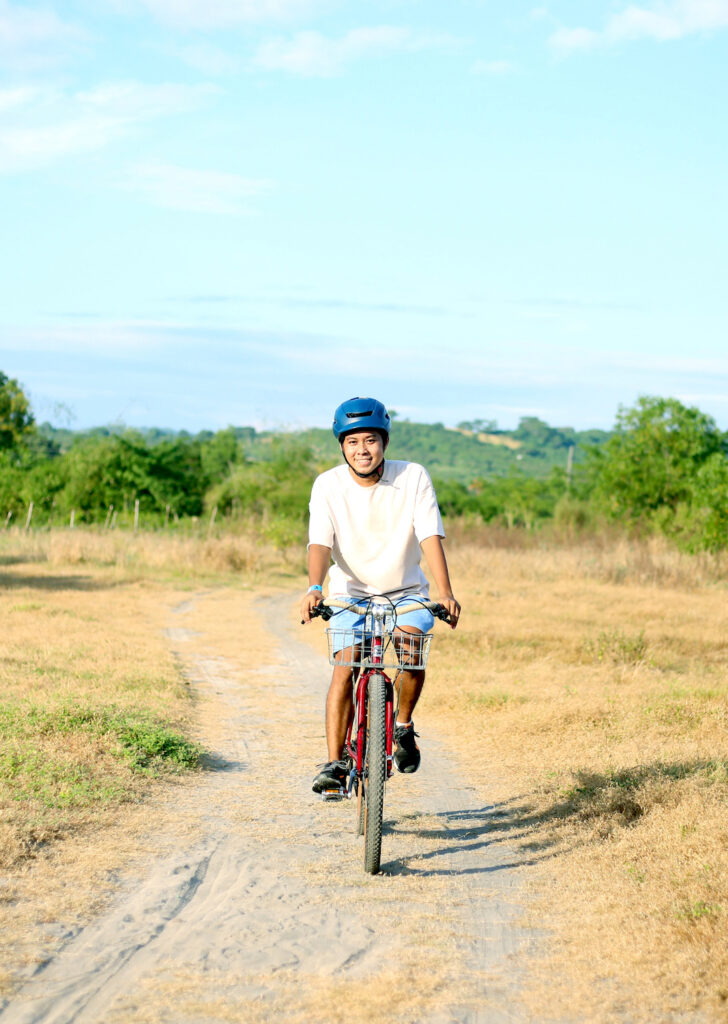 He also hopes that even as restrictions slowly fade, people continue cycling and that bike infrastructure improves. "I hope more businesses welcome cyclists too and that others would think that cycling is not just an alternative mode of transport. It is a legitimate way of mobility."
Metro Manila is teeming with cycling routes. Some of Babiera's favorites are the inner roads of San Juan as well as those of Makati and in the Scout area of Quezon City. There are little coffee shops and restaurants around these areas that welcome cyclists with open arms—just look for the chained bicycles outside the stores.
And if your future cycling habit stands on shaky ground, my advice: Just buy one. Even if it's a bit of a hunk of junk (like mine).
Babiera's advice? "Don't get intimidated. One of the main reasons why I started First Bike Ride is that newbies get discouraged easily when they talk to veterans or those who have been biking for quite some time now because they bombard them with upgrades, expensive items, speed, and other technical stuff."
"Just ride your bike, explore, and you'll eventually learn the kind of cycling that you want. From there, you can slowly start learning about the technicalities of the bicycle. Don't forget to always enjoy the ride."