From counting macros to choosing the right fuel, practicing race nutrition strategy should be a staple in anyone's training
Photos by Ashley de Lotz, Vie Studio, and Malik Skydsgaard/Unsplash
It's often said that nutrition is the fourth discipline in triathlon.
And rightfully so as how you approach your nutrition can either make or break your race. All the swim, bike, and run training can go down the drain if you bonk during the event.
But before anything else, let's discuss the basics. Our body needs fuel in the form of calories; from each calorie, our body is able to unlock stored energy and convert it into physical work (actual body movements).
As we train or race, our body breaks down both carbohydrates and fat. Without going too much into technical details, our body needs carbohydrates to be able to utilize fat, hence the phrase "fat is burned in a carbohydrate flame." 
Of course, there are other ways our bodies can utilize fat (i.e., ketogenesis) but realistically speaking, it's easier for the general population to use both carbs and fat during endurance events such as triathlon. The problem is that while our body has loads of stored fats to last us the entire event, carbohydrates come in limited supply. For any distance longer than a sprint triathlon, topping up with carbs becomes increasingly important.
Now that we know the importance of proper fueling, let's discuss a few tips on how we can execute the best nutrition strategy for your next event.
Count the macros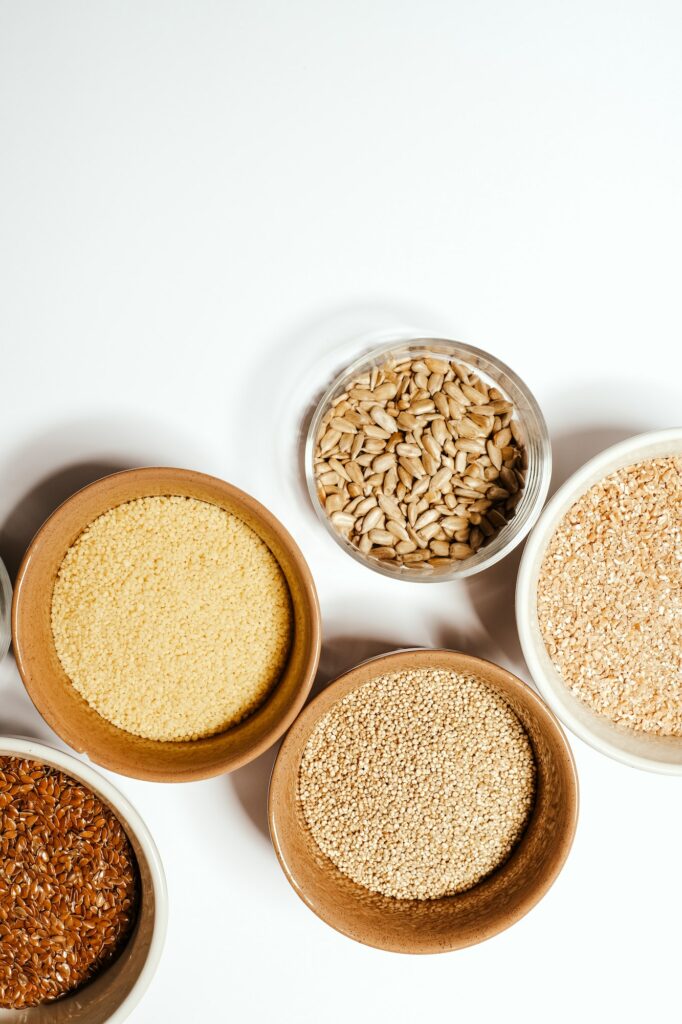 As a rule of thumb, I would recommend consuming between 200 to 300 calories of carbohydrates per hour during an event. This would equate to around 50 to 75 grams of carbs per hour.
Remember, you shouldn't be counting calories from other sources (fat and protein) when making this computation. The goal here is to replenish carbohydrates burned while working out, hence the emphasis on this macronutrient. Most of the time, I recommend finding sources with minimal or no fat or protein since these can affect nutrient transition time and absorption. It also takes up space that can be better allocated to carbs. However, for longer events such as an Ironman, taking in these macros can help with overall performance and sustained digestion.
Choose your source
It's easy to think that sugar is the way to go since it's absorbed quickly and also burns fast. However, the problem is that it can also burn too rapidly.
When our body digests and absorbs this type of fuel, there's a rush of sugar going into our bloodstream. As a countermeasure, our body spikes our insulin levels to help guide the carbohydrates into our cells where it can be utilized. When done too intensely or too often, this may have detrimental effects.
Not only does it promote "insulin insensitivity" where our body becomes numb to high sugar levels, it can also result in sugar crashes (i.e. a sudden drop in energy since insulin acts in an aggressive manner with respect to sugar spikes).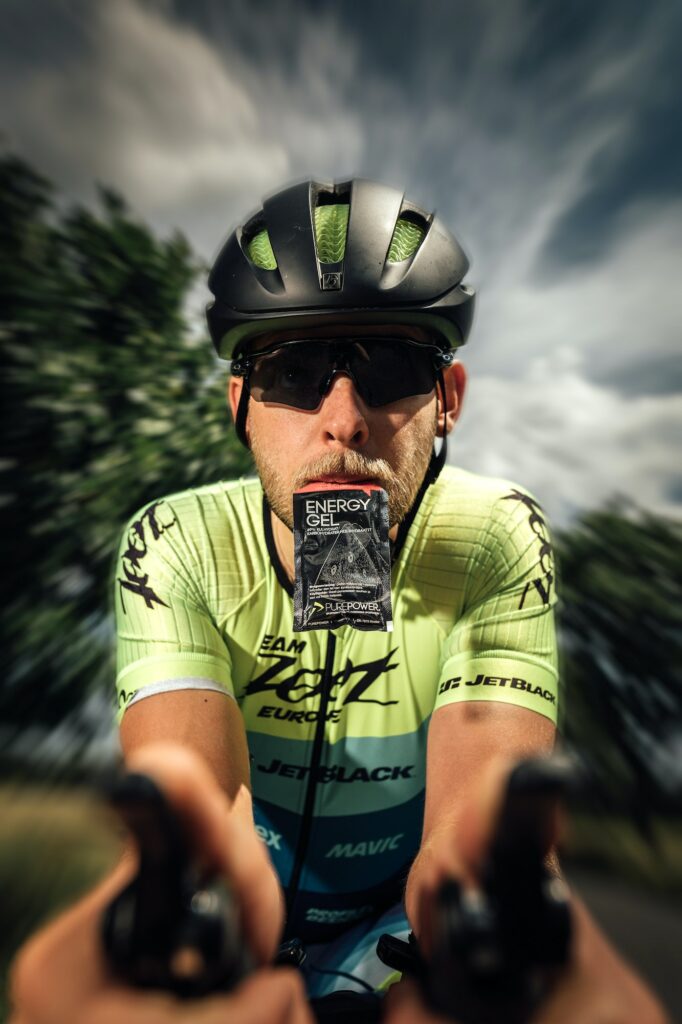 I would recommend sources that focus more on complex carbohydrates (i.e. longer chain carbohydrates) since these take longer to break down and absorb. Mixing carbohydrate types are also better since it gives your body parallel pathways of absorption; this reduces the chance of gastrointestinal distress. Some sources I've tried in the past include Vitargo, GU, and Maurten.
Liquids vs solids
For short distance events, I recommend taking in fuel sources that are liquid-based (like drinks and gels). This allows for easier absorption, especially since you're probably going at higher intensities. These sources are also easier to carry and store during an event. Just remember to still hydrate with water whenever you take them to help with proper absorption.
For longer events such as an Ironman, I recommend taking solids occasionally. These can be in the form of bars, sandwiches, or even fruit. The benefit of including these types of food is that they help keep your body aware that it is taking in fuel and thus needs to digest. This is increasingly important if your event spans several hours. In the past, I relied only on liquid fuel and this caused a lot of bloating and stomach indigestion.
Hydrate well
Our bodies need a way to bring food and drinks we eat into our body; the medium it uses is water. This highlights the importance of drinking water during an event (aside from sports drinks and other fuel sources). 
If you don't have enough water in the gut or the drinks you take are not diluted well enough (hypertonic vs. isotonic drinks), then our digestive tract is left with no recourse but to release water from our digestive lining into the stomach or intestines.
This not only diverts fluids from where it needs it the most (your muscles), it also results in osmotic diarrhea. Of course, nobody wants to use the portalet during any race, especially if it's hot.
Practice
Nutrition also needs practice. We need to test out what works and familiarize our body with our strategy. Usually, if we try out something new, our body might react undesirably and we need to make certain adjustments such as timing, dilution, and even composition. We need to make these changes during training so we can just focus on going hard on race day.
Have some training questions, feedback or suggestions for future articles? Drop a note in the comments section below or on Facebook, Twitter or Instagram.  You can also get in touch with Don directly here.