In its intent to break the sports duopoly, the American company is hot on the heels of its larger rivals with its new 290-square meter brand house
Under Armour makes an even bigger impact on Philippine athletic gear with the opening of its biggest brand house at SM Mall of Asia. 
The latest Under Armour brand house has a total floor area of 290 square meters, carrying a complete collection of merchandise across all categories. Whether running, cross-training, basketball, golf, or active lifestyle, you'll find a gamut of sports and activewear gear designed with the latest technology to benefit your body and improve your performance. The MOA branch also houses exclusive styles from the Misty collection for women, the MK1 collection for men, and the Recovery collection for both men and women. 
This is also the first of several stores that Athletes Pro Group Inc, the sole distributor of Under Armour in the Philippines, plans to open in 2019, in its mission to expand its reach not only in Metro Manila but also in key provinces in Northern Luzon, Visayas, and Mindanao.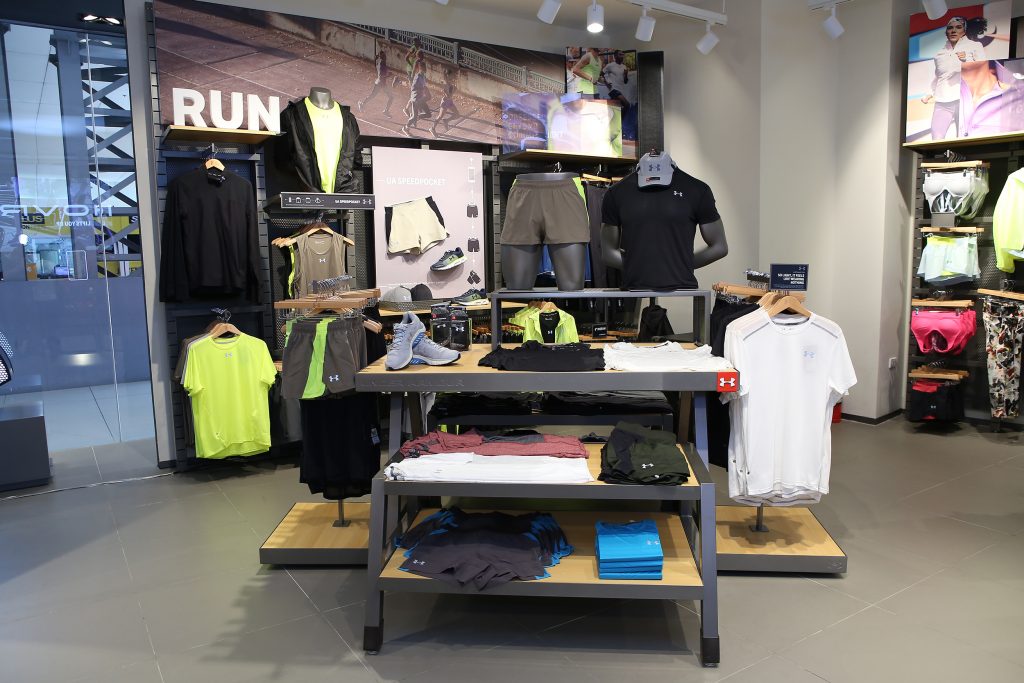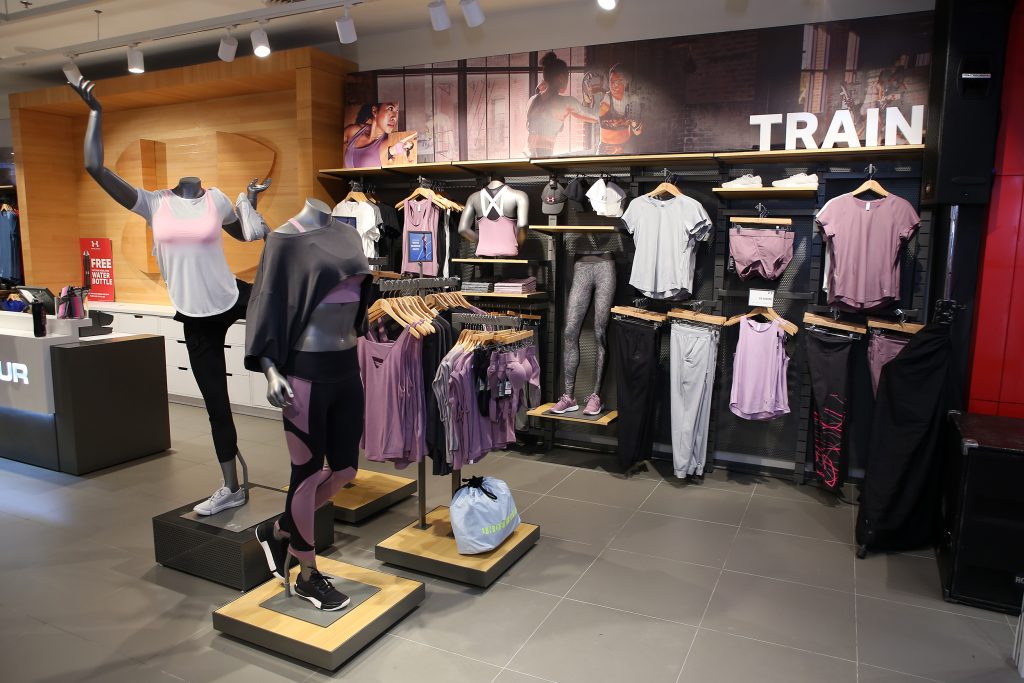 Inside the 290-sq.m MOA store, performance wear take centerstage but athleisure items are also available
"Under Armour's mission is to make all athletes better and one of our tasks is to make these highly innovative products as widely available as possible for every passionate and dedicated athlete in the Philippines," says Mark Christian Chan, Athletes Pro Group Inc president. 
Under Armour currently has eight brand houses in the Philippines, including one in Cebu, and two outlet stores. The brand is also present in 161 multisports retail stores nationwide including Olympic Village, Titan, Toby's, Royal Sporting House, and Sports Central.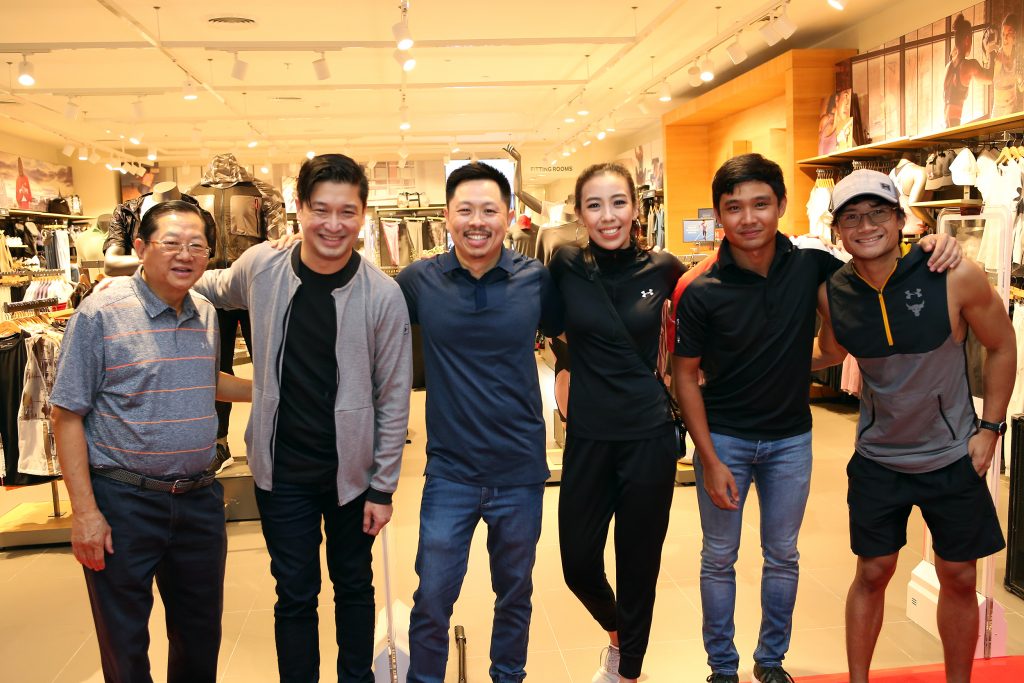 The VIP welcoming committee: APGI director Chan Kok Bin, APGI managing director Warren Sy, APGI president Mark Christian Chan, and Under Armour Ambassadors Kat Geronimo, Nico Evangelista, and Gabb Rosario
Sports personalities were on hand to celebrate the sports brand engineered to make athletes and people with active lifestyles train smarter and perform better. Golfer Nico Evangelista and fitness coaches Kat Geronimo, Gabb Rosario, and Jim and Toni Saret graced the store opening to show their support. Fellow fitness advocates bodybuilder Hans Xander Tan, dancer and food coach Nadine Tengco, sportscaster Migs Bustos, and fitness instructor Dandy Chua were also at the launch to witness the innovative technology used to design every Under Armour shoe, apparel, and gear.
Subscribe to our newsletter to receive the latest sports news and active lifestyle and fitness features you need