Knowing the basic guidelines of biking like road safety, gear essentials, and proper etiquette is a good start for cycling beginners
Photos by Martin Magnemyr/Unsplash and courtesy of subjects
If anyone said last year that bikes would emerge as the most viable mode of transportation this year, chances are you wouldn't believe it, especially since Metro Manila is far from being the most bike-friendly city in the world.
But times are changing. The impact of COVID-19 has made more people realize the importance of cycling. Yes, we see the efforts of the government in trying to make Metro Manila a little more manageable for cyclists. However, there's still a long way to go before we can say that Manila's roads are inherently safe for bike commuters.
Right now, the Philippines still lacks inclusive cycling infrastructure that even private groups and individuals have taken it upon themselves to temporarily make it work.
Although these incidents shouldn't deter newbies from sustainable urban mobility, we should also educate (and reeducate) ourselves on bike safety even before hitting the road. For beginners especially, it takes time to master the ropes of biking around the city. But knowing the basics like road safety, gear essentials, and proper etiquette is a good start.
We talked to several triathletes and coaches to share their best cycling advice for beginners.
1. August Benedicto, professional triathlete
"First, learn how to handle your bike. Learn to look back while cycling and look around so you are always aware of the traffic around you. Be very attentive to the road surface. If there's a small hole or crack on the road, it could make you lose your balance and crash. Always use a helmet and gloves. Hold [on] tight to your handlebars."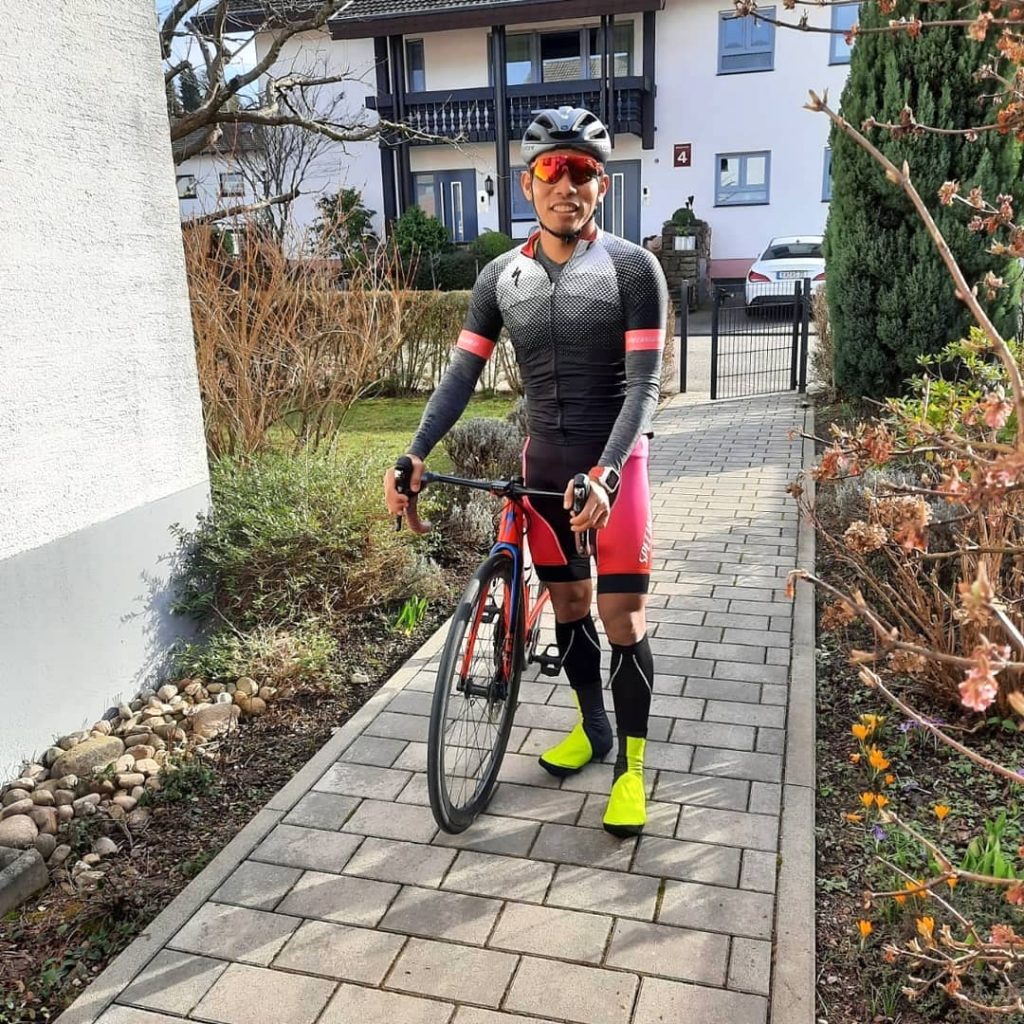 2. Dan Brown, triathlete and coach at The Next Step Tri
"Find a bike that is comfortable for you, not one that just 'looks good.' Always maintain your bike well. Keep it clean and do regular checks on all the parts. Be decisive and obvious in your decision-making on the road by always signaling left or right by extending your arm out."
3. Diana Zamudio, four-time Ironman 70.3 finisher
"Learn proper hand signals for turning, slowing down, stopping, and the basics like pumping your tires, checking your brakes or fixing a chain drop. Practice how to change tires and always bring tools, a hand pump, patch kit or spare interior for your tires because you'll never know when you'll need to change a flat tire. Plan your route. Choose wider roads that have less speeding cars. Be attentive during the ride, watch out for potholes, and avoid painted or metal surfaces on the road."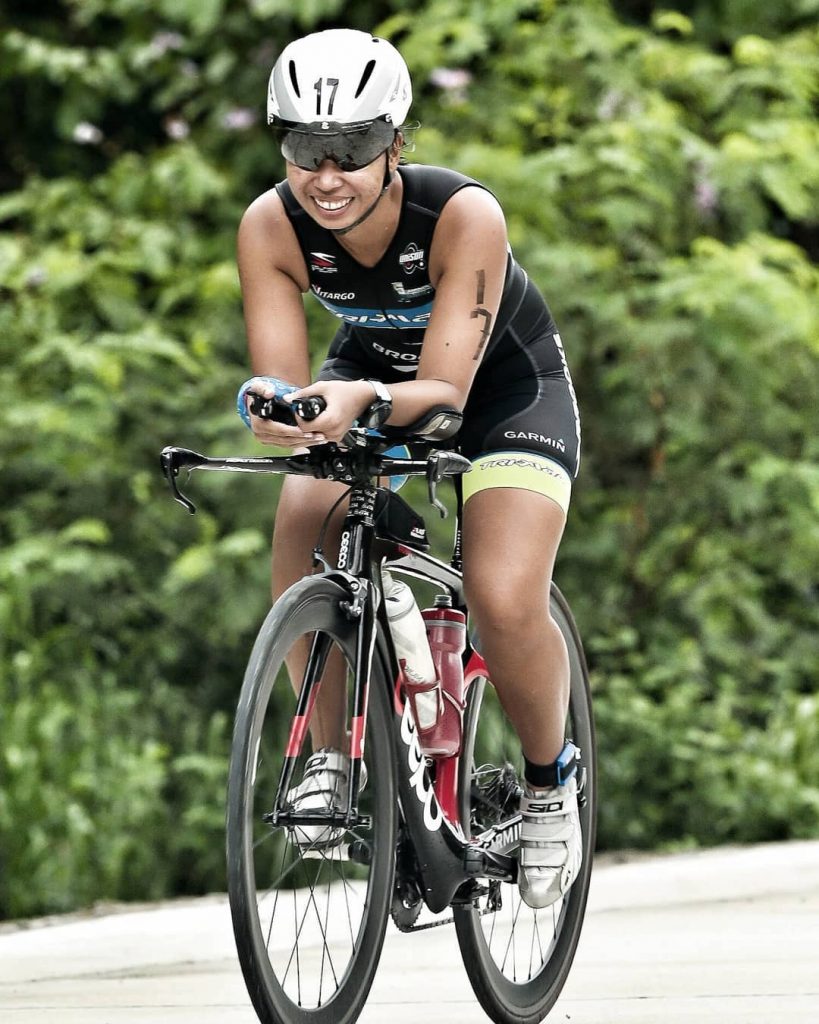 4. Don Velasco, Ironman-certified coach
"Make sure you know the rules and etiquette on the road. Always assume that cars don't see you and never force your position on the road (even if you have the right of way). It's better to be safe than sorry. It also helps if you have a properly fitting bike, comfortable and functional cycling gear, and other safety accessories like lights and blinkers."
5. Fer Casares, 2019 SEA Games mixed relay gold medalist
"My best advice for those who want to start biking is to choose the right bike. I always recommend mountain bikes so people can ride wherever they want and [because] it's difficult for mountain bikes to have a flat tire even if it's slower than a road bike. Mountain bikes are also easier to manage and less difficult to lose balance. When choosing a bike, note the important factors—what's your goal? Is it for racing? To go from home to work? Or to hang around with your friends?"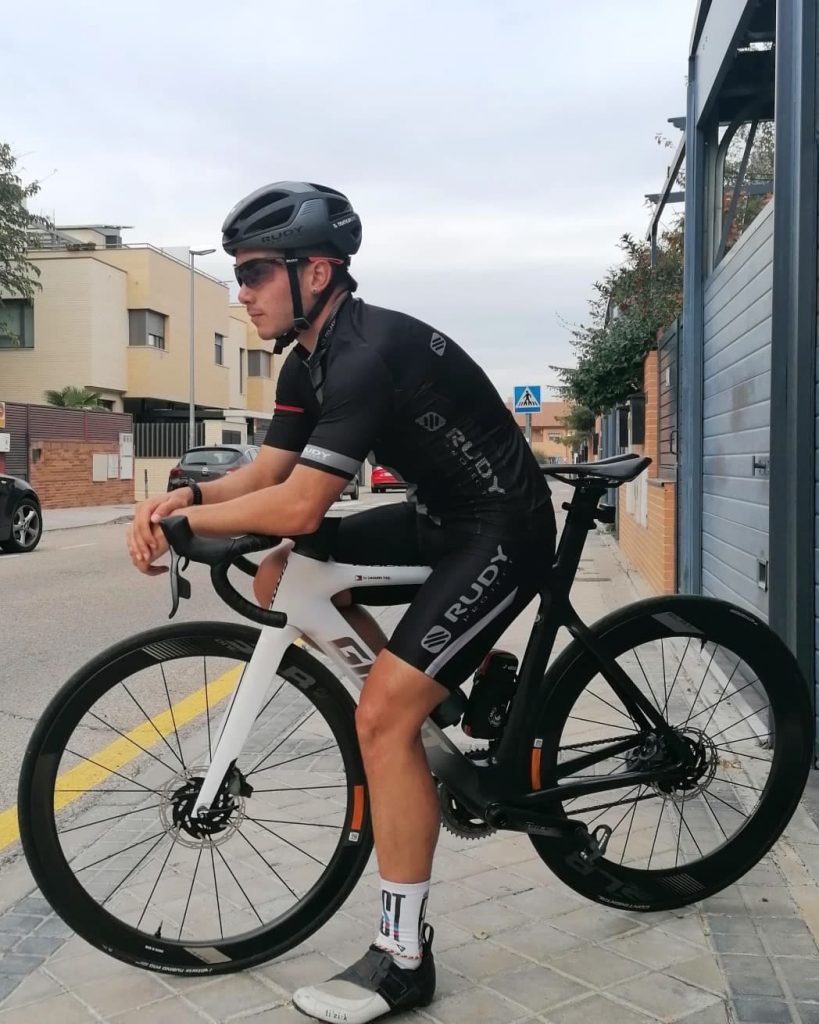 6. John Leerams Chicano, 2019 SEA Games gold medalist and national triathlete
"Always wear protective gear like helmet, shoes, gloves and some lights (front and rear lights are the best). Bring your own tools too just in case you experience a flat tire—you need to bring an extra tube tire lever and a pump. You also need to bring water for hydration. Lastly, always be aware of other vehicles on the road, so stay on the rightmost side of the street and always pray before you leave for a ride."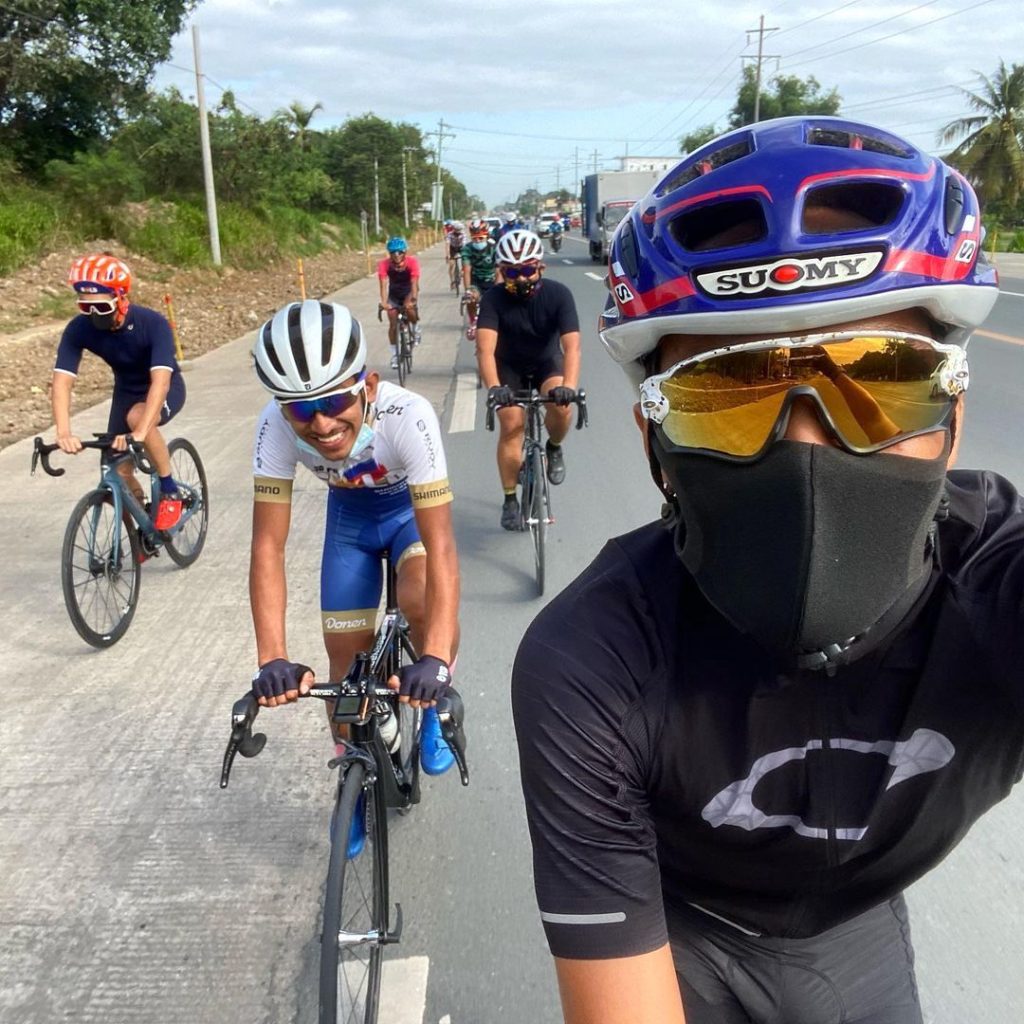 7. Joseph Miller, professional Xterra triathlete
"Before you purchase a bike, make sure that it suits your riding style whether it's a road bike (which you mostly ride in pavements or cemented roads) or maybe an all-around bike like a mountain bike. Bring some spare tubes and basic bike tools with you as well. Finally, the most important thing is to always wear a helmet and invest in safety lights. Always obey traffic rules and regulations." 
8. Kim Atienza, Ironman triathlete, marathoner, and cyclist
"Be predictable on the road by cycling in a straight line and use hand signals. Be courteous, say hello to other cyclists, and enjoy. Don't push yourself too much. If you need to walk with your bike uphill, feel free. I also advise you to invest in a good helmet, LED lights, and reflective clothing. Stay on the rightmost lane and take your time and bike at your own pace."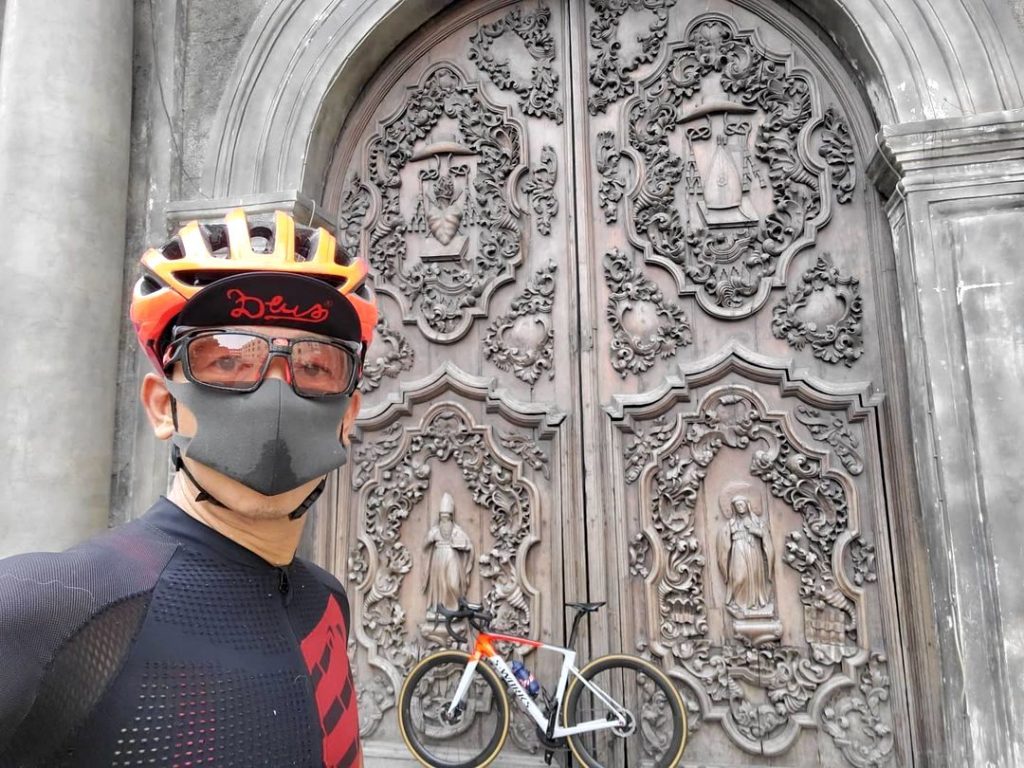 9. Kim Mangrobang, two-time SEA Games gold medalist
"Get used to it—if it's your first time riding to work or a certain distance, it would be best to approach it slowly. Take your time to get to know the roads, the small climbs, traffic lights, intersections, and the flow of traffic. This will make your commute more efficient."
10. Lauren Alexi, athlete and certified trainer
"Always make sure you're hydrated. It's super hot outside and you'll sweat a lot. Most people forget to hydrate and end up fainting on the road. Be aware of your surroundings, make sure you're alert, and be a defensive biker. Make sure you're wearing a helmet and know the basics of bicycle repair just in case anything happens."
11. Miguel Lopez, endurance athlete and coach
"Learn and master how to start and stop your bike, especially for sudden stops and sudden gos. Stay well hydrated especially if you plan on biking for several kilometers in the heat (have a bike bottle filled with water always). Second, keep yourself visible at all times (wear bright-colored outfits, use front light and/or rear light/blinkers), and master how to fix a flat tire. Lastly, always wear a helmet."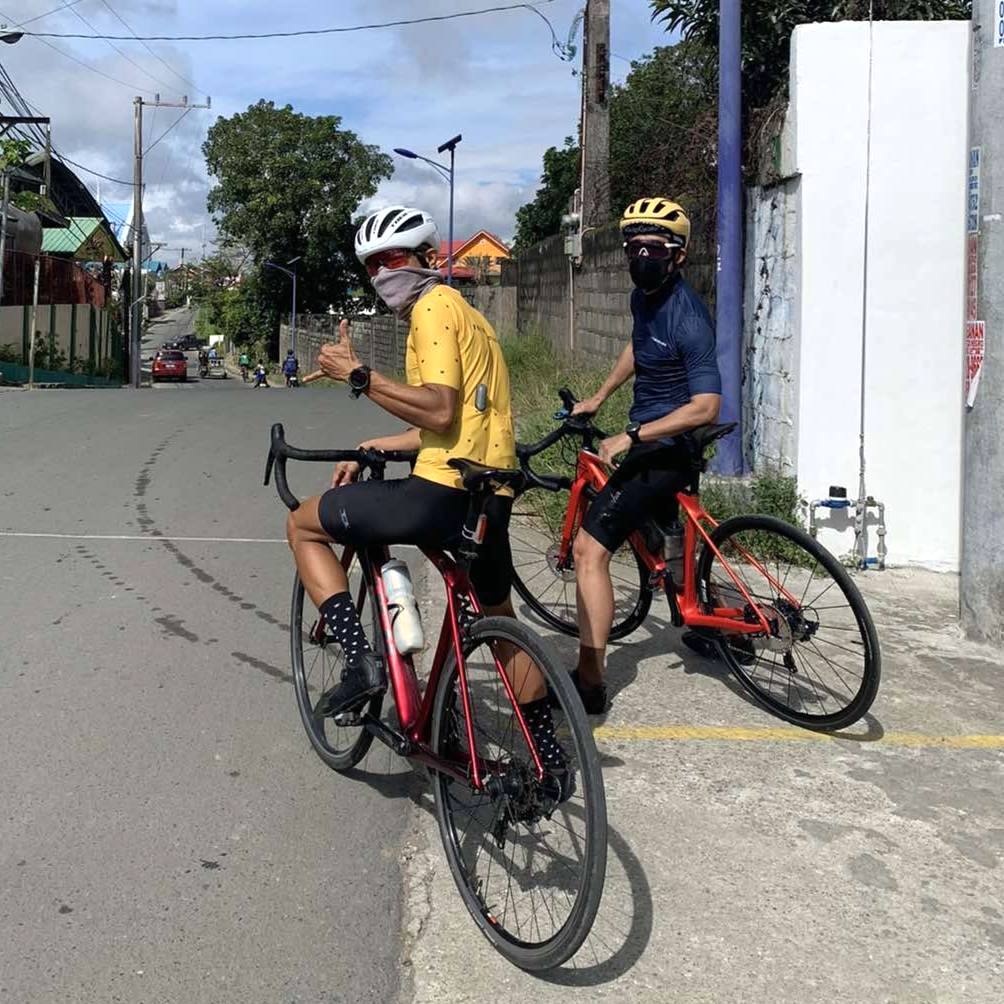 12. Nikko Huelgas, two-time SEA Games gold medalist
"Always start by knowing the right bike fit for you. It's the first thing you should consider when looking for a bike. It needs to have your right size so you can practice thoroughly. Second, if you can't afford a helmet then you can't afford a bike—keep in mind that it's safety first. Ride in the morning with friends too so you get to enjoy the social benefits that come with biking, which will help you learn the ropes as well."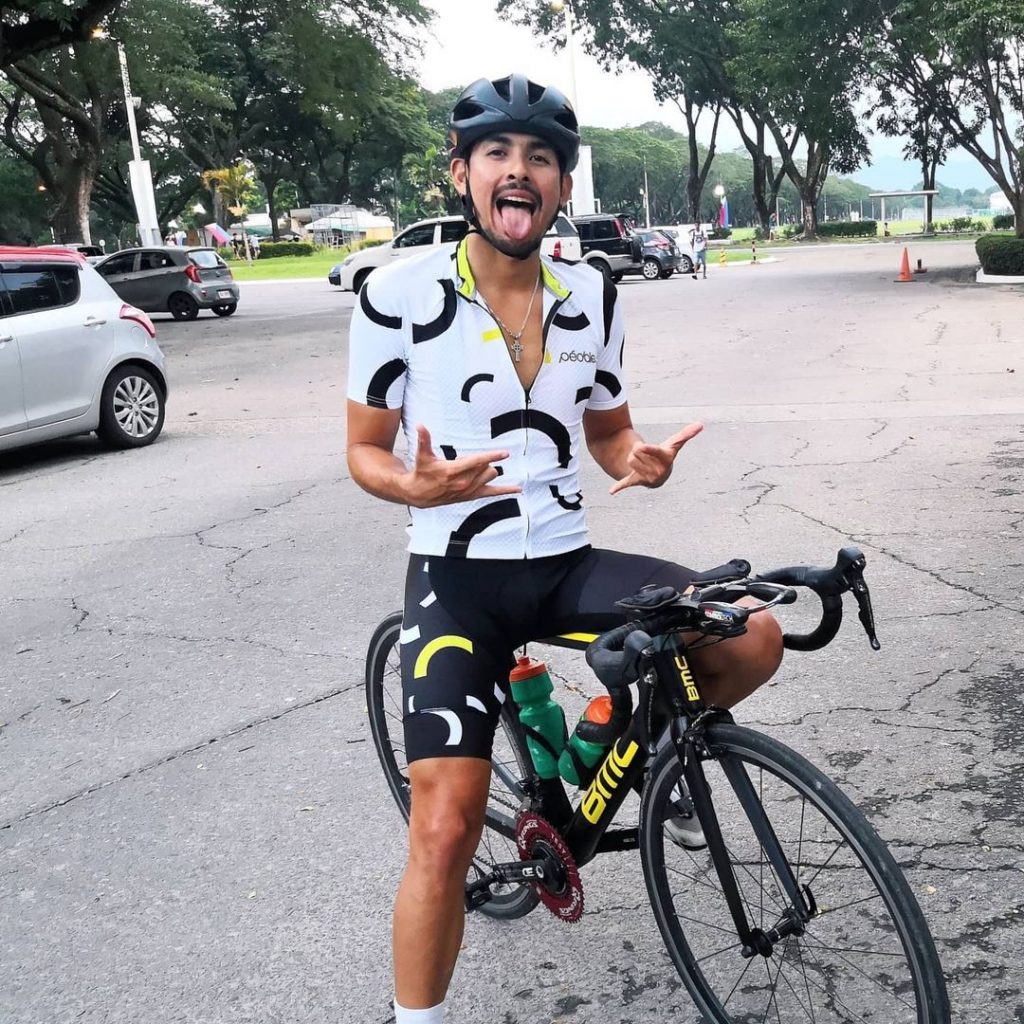 13. Noelle De Guzman, founder of Kikay Runner
"Learn your bike skills on closed roads first or in places with no vehicular traffic. If you only just learned to ride a bike, your balance may be wobbly and your ability to use your brakes will probably not yet be second nature. You want to make sure that even if you make a mistake and steer wrong, you won't be putting yourself in any harm."
14. Paolo Leaño, triathlete and coach
"Safety is paramount because drivers do not see you and most accidents come from vehicles changing lanes so always assume a vehicle can and will change lanes suddenly. Be aware that vehicles have blind spots and wear bright colors to stand out. Use daytime visible bike lights, especially flashing ones."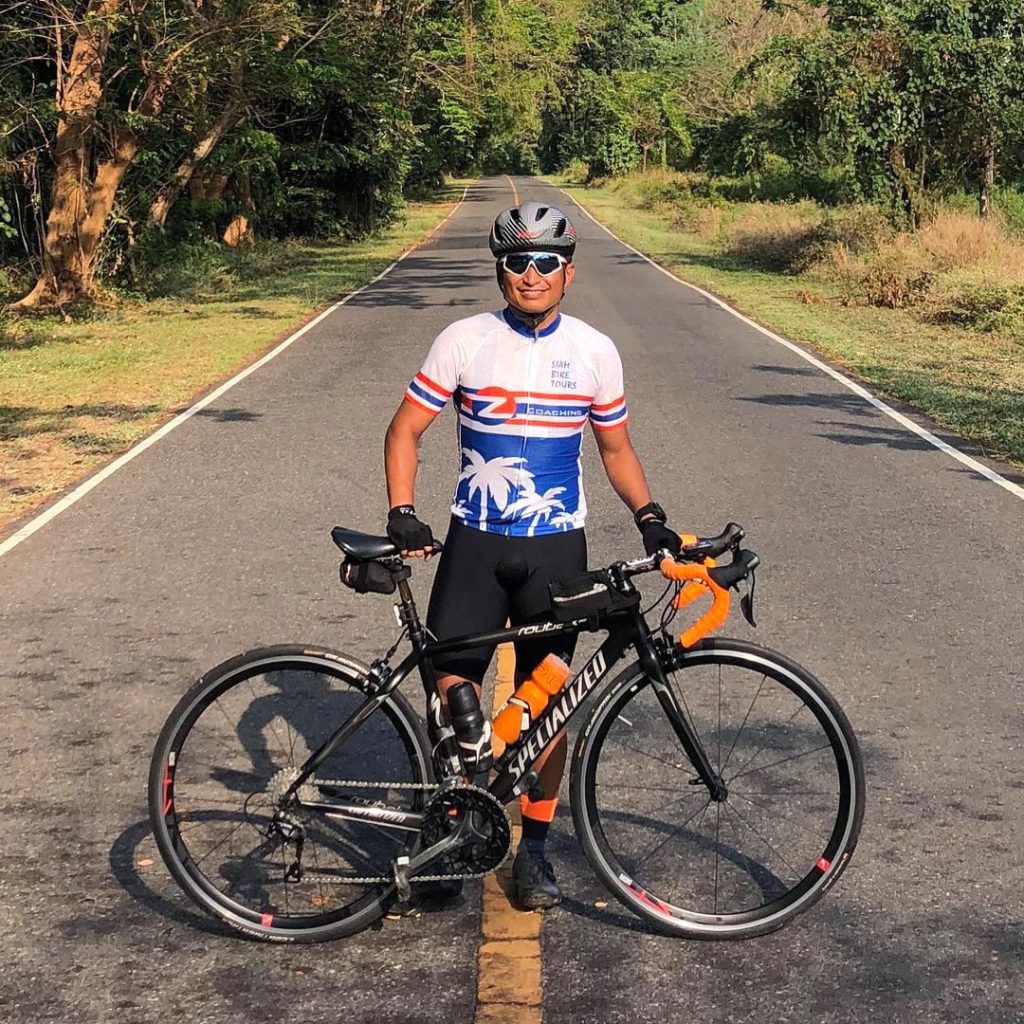 15. Vanessa Agdon, Ironman-certified coach
"Health-wise, hydrate and eat well. Add electrolytes to your hydration. If you are a beginner and you are thinking of taking on the road, your body is your machine. The machine won't work well without proper nutrition. Fill it up with junk, and you will emit junk. Eat proper amounts of carbs and vegetables. As much as we take care of the body, we need to also think about our knees and our skin. Taking in a good amount of collagen helps your knees and skin from breaking down."