The chef behind Tipple and Slaw is as busy as you might expect but in his free hours, Francis Lim has managed to carve a routine that has improved his fitness
Photos courtesy of Francis Lim
I try to think of improvement as a series of small tweaks maintained over time. While some people have epiphanies that force immediate change into their lives, those of us working to gradually improve our health and well-being do so in small steps.
Going from post-work Netflix bingeing to jogging twice a week, eating a vegetarian meal once a week, buying whole foods at the grocery. These are small steps that, once charted, mark a sustainable trajectory of growth.
Chef Francis Lim, the man behind the popular Katipunan bar and restaurant Tipple and Slaw as well as the new delivery-only concept Made in Bangkok, has begun charting his course of steps—wedging his fitness routine into the sparse free moments of his packed schedule.
A quick browse of his Instagram offers a peek into time used for travel, living in the company of loved ones, eating well (and cooking well too)—and, in the more recently shared squares, cycling.
It's the sort of feed which, once flipped through, leaves the flipper wondering, "Where does he get the time?" The Instagram page offers no answer to our question but does hand us an enjoyable bio: "Your dish is my command."
Where do you get the time? Awareness
Referencing his business pursuits, I ask the question. Lim, rather than revealing some arcane time-saving tool, replies, "Ride early. Get to work early. Do other things in the day. Sleep early. Repeat."
"On weekends, slack off [a little]."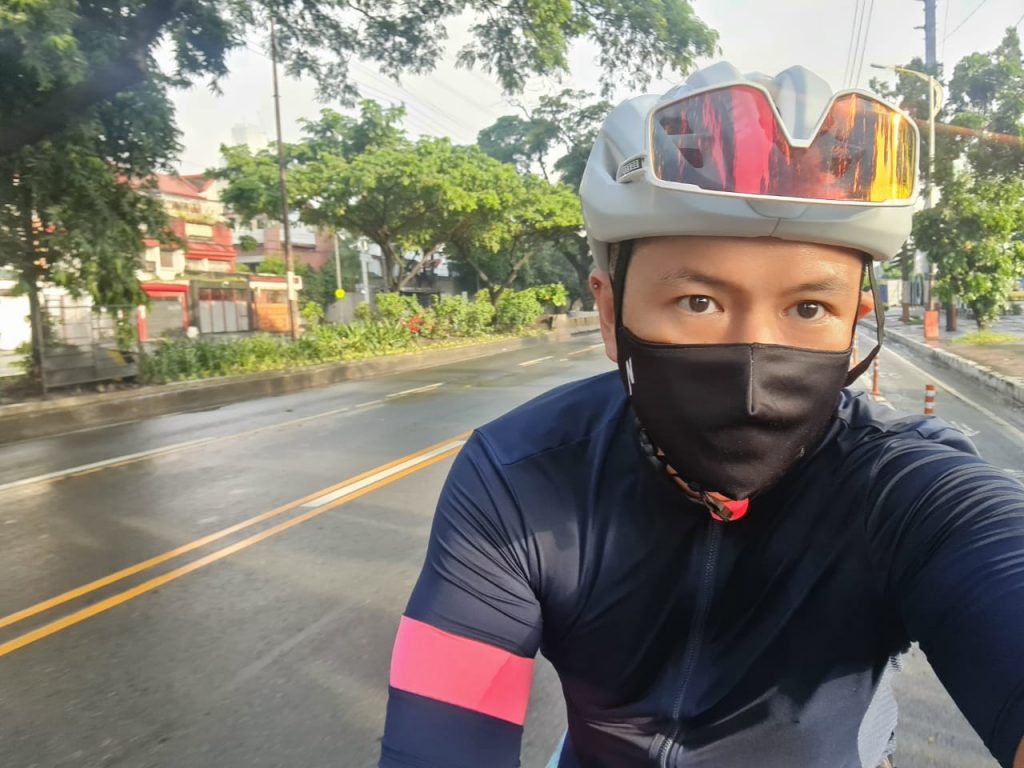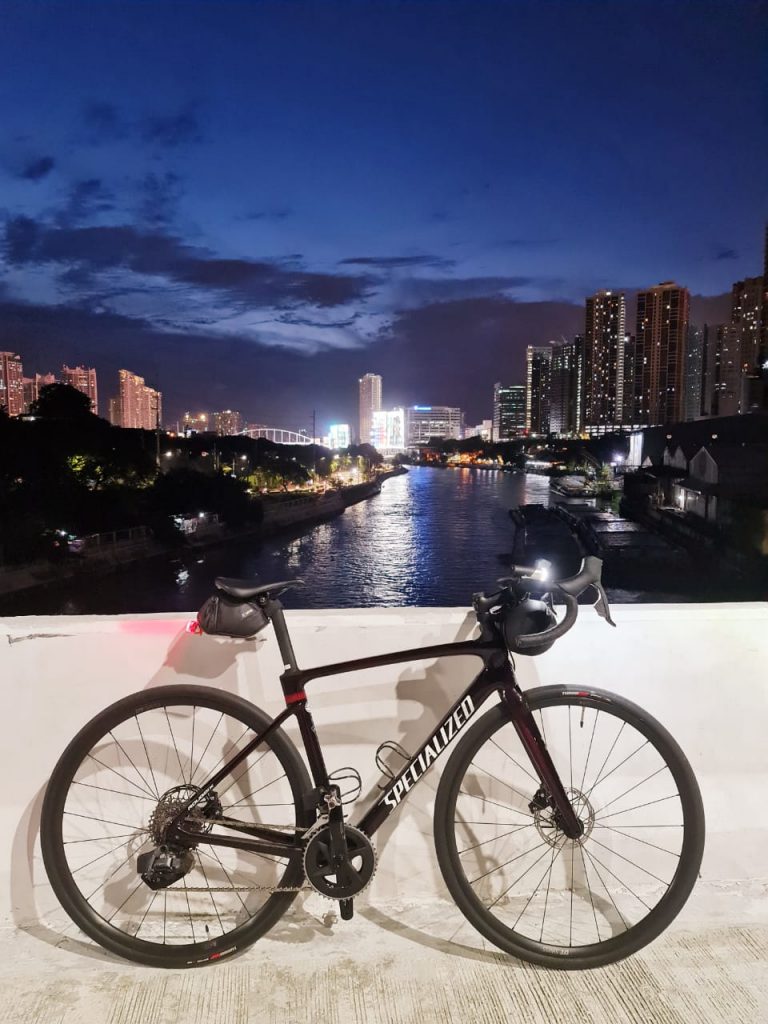 Perhaps he has the benefit of a body clock wired to begin the day early. He tells us that even before his deep dive into road cycling, which began in July 2021, he'd be up before 5 a.m. on most days anyway, beating his alarm to it. 
"It's weird," he comments. In any case, Lim had an idea of how his body was structured—each of us being constituted in a unique way—and began working his training into this awareness to deliver best results.
Where do you start? Information
Lim's recent verve for cycling was born from a close group of friends that began cycling. In a pre-pandemic world, he enjoyed team sports; today, in this world grown solitary and sterile, cycling became, in his words, the "accessible" option.
Anyone who's been to Bonifacio Global City on a weekend can attest to the sport's accessibility and popularity, with cycling groups lining cafes and outdoor dining spots, dressed in their bright cycling kits like a study of neon pointillism.
The group of friends Lim cited provided him with support and tips, directing him to bike and accessories shop Specialized Pasig. From there, his relationship with the cycling community expanded—as did his attention to detail with the equipment he was using.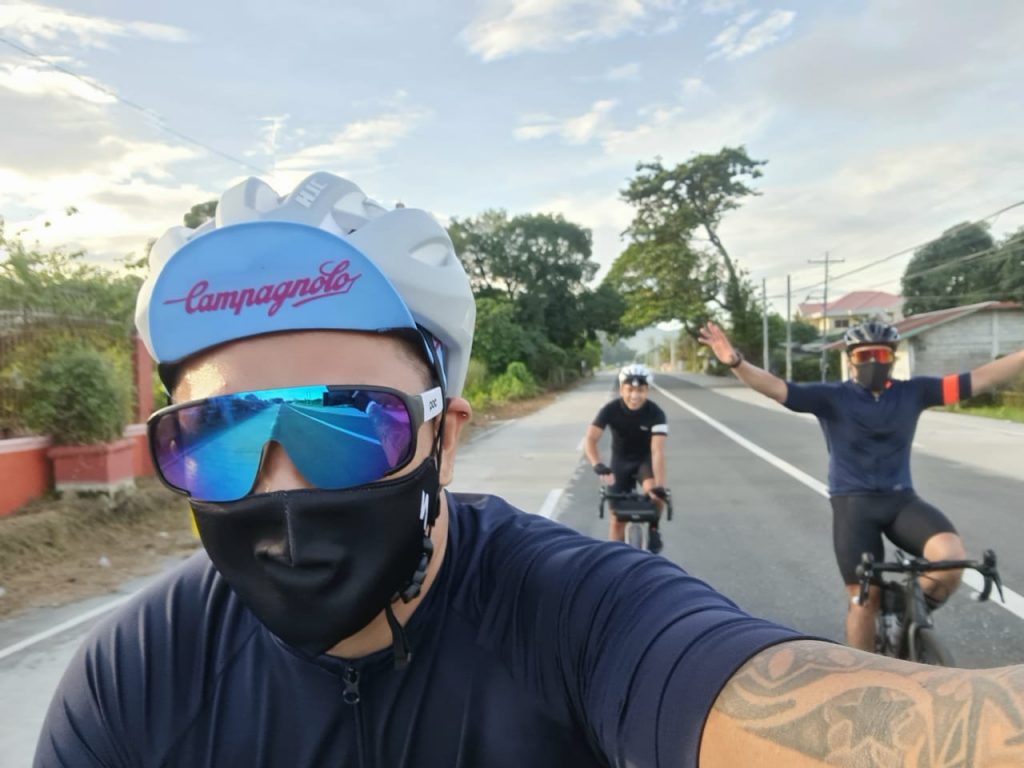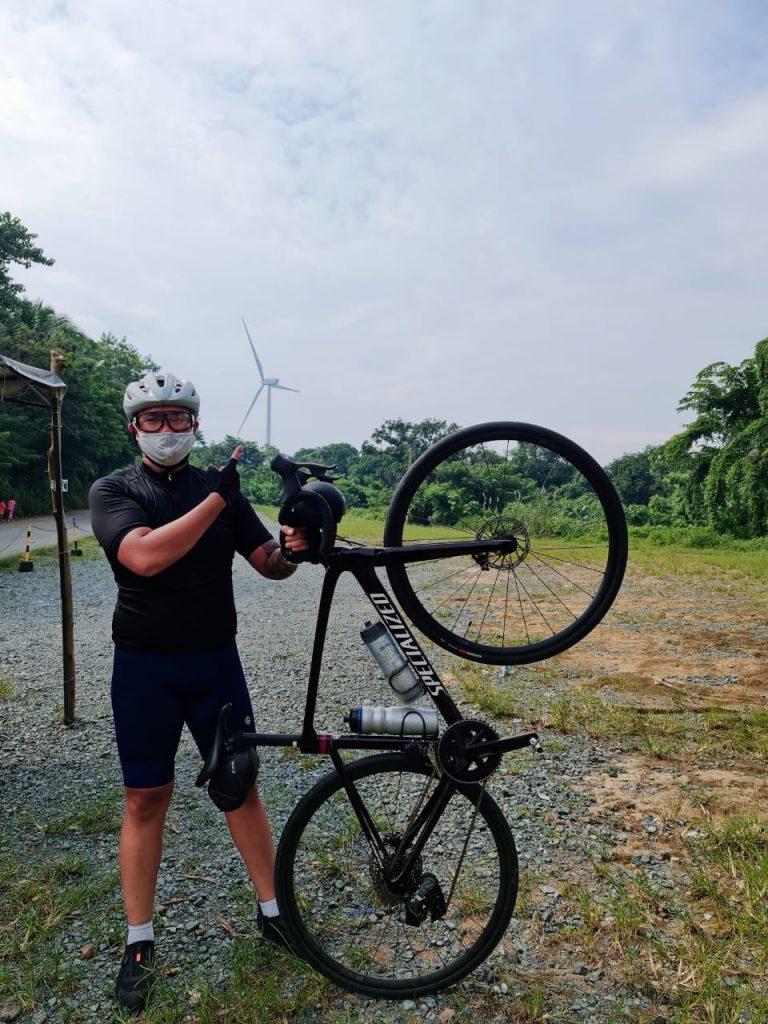 "At first I didn't think there were needs for certain accessories and gear," he tells us, "but serious saddle time made me realize all the gear were actually [important for] comfort, better performance, safety, and honestly, motivation."
We all likely have at least one friend who cycles avidly. And Lim urges us to reach out to them. "Interact online, sometimes on the road, participate in events or bike meets," he says. Highlighting his assertion that cycling groups are friendly and inclusive, cycling Instagrams are quickly growing in number and are easily contactable via direct message.
Lim also points to his trainer in the discussion of his improved fitness. "​​I enrolled with a coach [who] helps me manage my overall fitness. I try to alternate days working out and cycling."
But for those of us who don't want the commitment of a trainer, he also lists YouTube among his major resources. There are plenty of effective routines and educational materials for cyclists on the platform.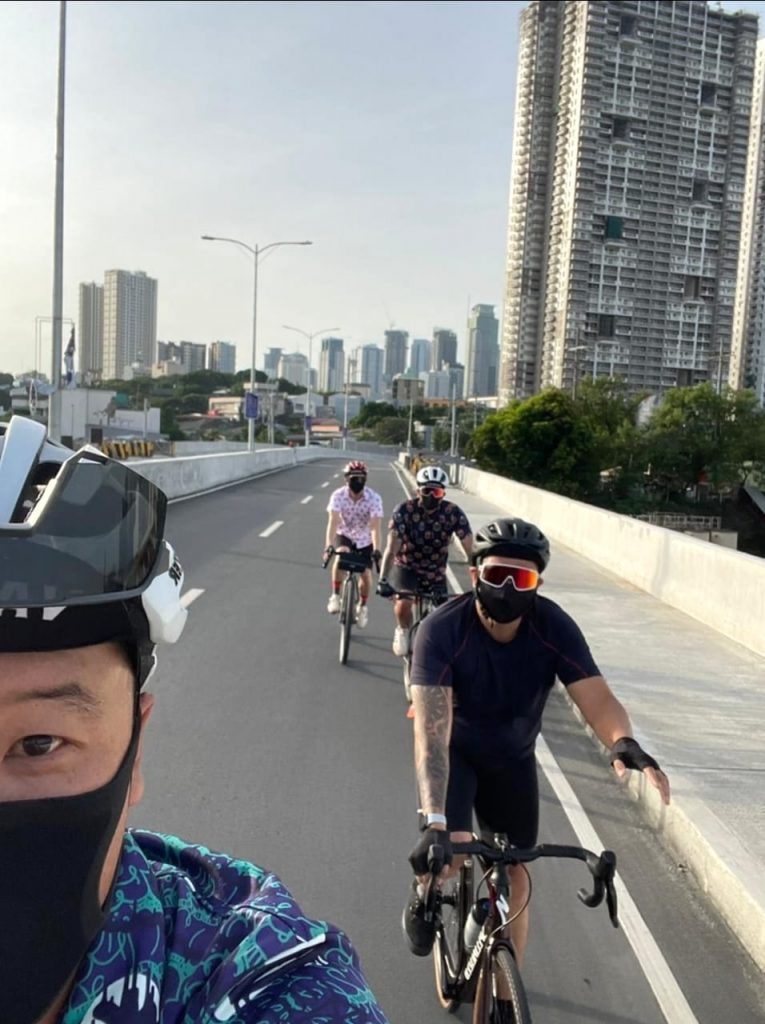 How does it change you? Track your milestones
Lim has lost over 20 pounds over the last three months. He's gone from getting out on his bike and riding to tourist destination spots, to committing three to four mornings a week to the task of improving his cycling capacity.
He's built up his cycling capacity on a journey through milestones. "Doing 50 kilometers. Then 100 kilometers. Then 150 kilometers," he says, reflecting on the goals he's reached. 
More recently, he took a big leap and joined his first Audax event. "You have to ride a minimum 200 kilometers in pre-determined and approved routes," he says. Nutrition, adequate breaks, and mental focus pulled him through, cementing yet another milestone on his growth trajectory.
What tools do you use? Have the right gear
Lim also reflects on the importance of effective gear in achieving results. "For me a good helmet is very important," he says. "Eyewear is also important as I have encountered getting scarred with probably dust or a pebble in my eye." The apparel has to appeal to you on a surface level too. "Feeling good with how you look gets you excited also every ride."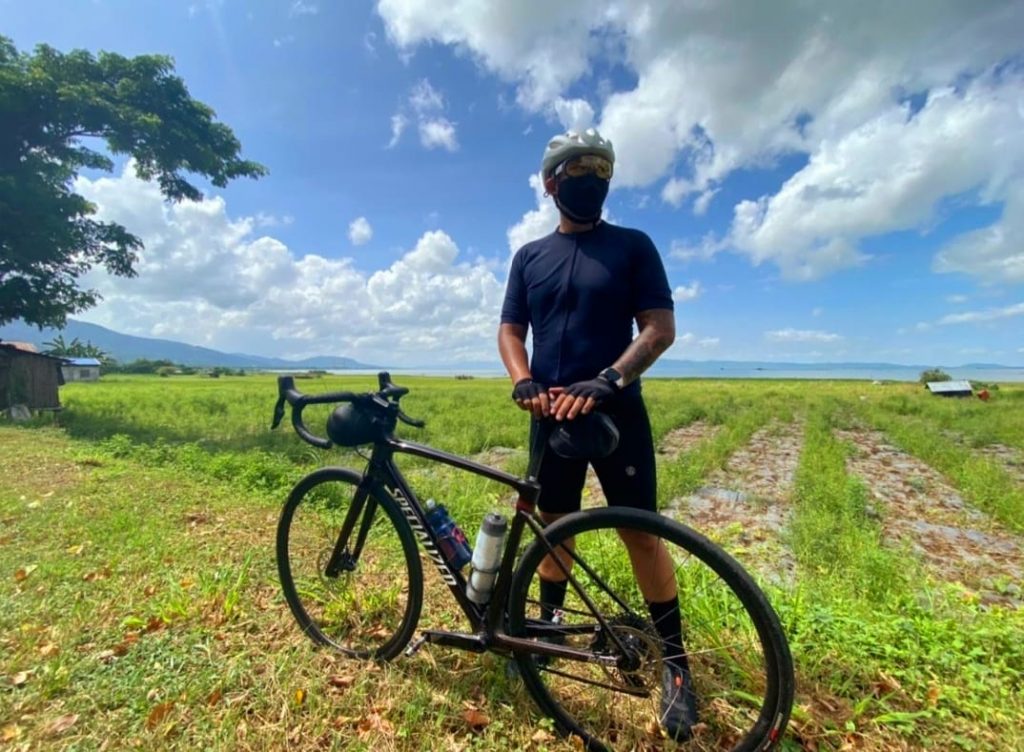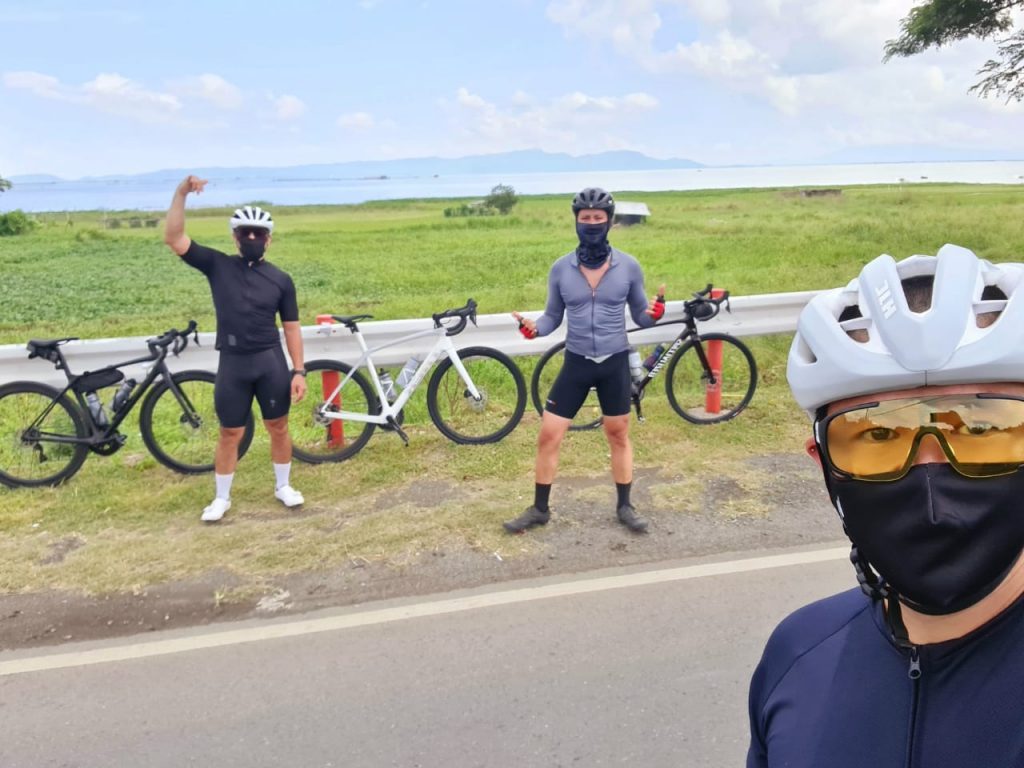 A chef's blueprint for success
Looking ahead, Lim understands that he has a long way to go on his health and wellness journey. "With anything you are really into, a lot of work to keep things consistent [is required]," he says. He's committed. It's this commitment that helps him find wedges of time where others don't see them.
He provides us with a case study on getting into a new routine—and a new sport at that:
Begin with an awareness of your body and your schedule and work within the parameters available to you.
Find information—from friends, from shops, or from YouTube.
Track your milestones and keep plotting new goals.
Have the right gear—even if it just makes you feel good.
The Rich Roll story continues to haunt me. He went from being a 39-year-old drunk lawyer who couldn't climb eight steps, to one of the fittest (and vegan!) ultramarathoners on the planet.
As impressive as that is, it's frightening too. He needed an epiphany at 39. Rather than these sudden shocks to the system, I've always preferred the idea of gradually improving.
This chef appears to be charting his own path of improvement as well, and he believes that you can too.