With Ara Custodio, you come for the cute bike 'fits and stay for the artsy photos and breathtaking views
Photos courtesy of Ara Custodio and Trasienne Estrada
Tanay, Rizal-based multimedia designer and photographer Ara Custodio stands 4 feet, 11 inches tall, but describes herself as exuding the energy of a 5-foot-9 person. On a bike, her height is both a blessing and a curse.
Her build allows for better riding speed ("Descents make me feel like I'm flying"), yet bikes specifically for her size (43) are fairly difficult to source. Custodio is now on her fifth bicycle—if you count her sister's folding bike and her brother's mountain bike, both of which she used before finding "the one": a gravel bike built by her bike mechanic friend Marlowe Apeles a.k.a. @budolbuddy.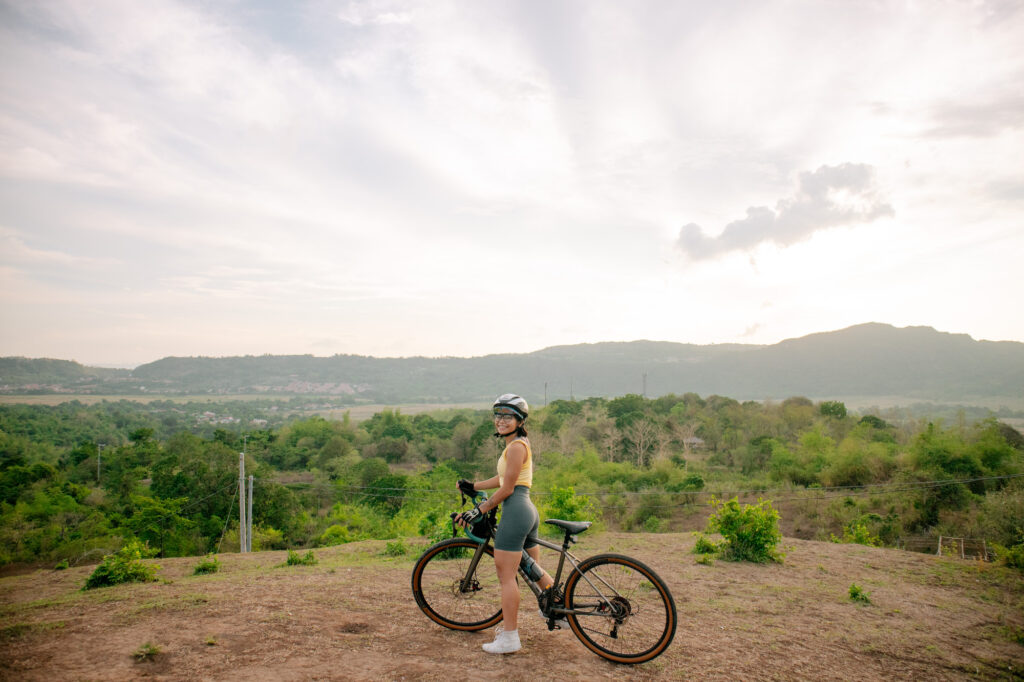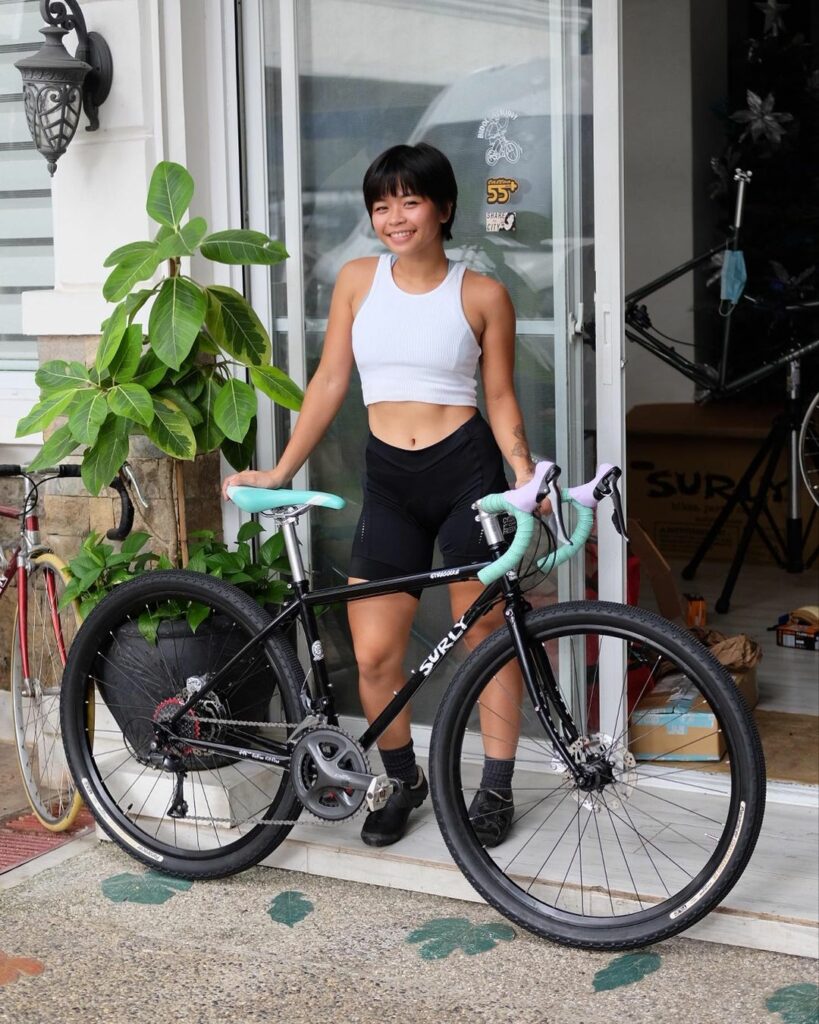 While her current ride, a Surly Straggler, is black, Custodio still rides in color. Her handlebar and saddle are the same shade of turquoise, her stem pouch is a medley of pink and blue, and her bracket covers are a pale shade of purple. She herself is clad in tights and a crop top of vibrant hues (if not coordinating neutrals). "I wear whatever I'm comfortable in and feel cute in, of course," she says.
Don't be fooled by her size or her cute bike though: Custodio is one hell of a rider. This biker has traversed Tanay to Tagaytay and back via Cardiac Hill, for a total of 202 kilometers with 1,489 meters elevation gain. To be fair, her usual ride is a trip up her neighboring route of Sampaloc, Tanay to Sierra Madre mountain range, a feat for any cyclist to take on but just a regular day trip for her.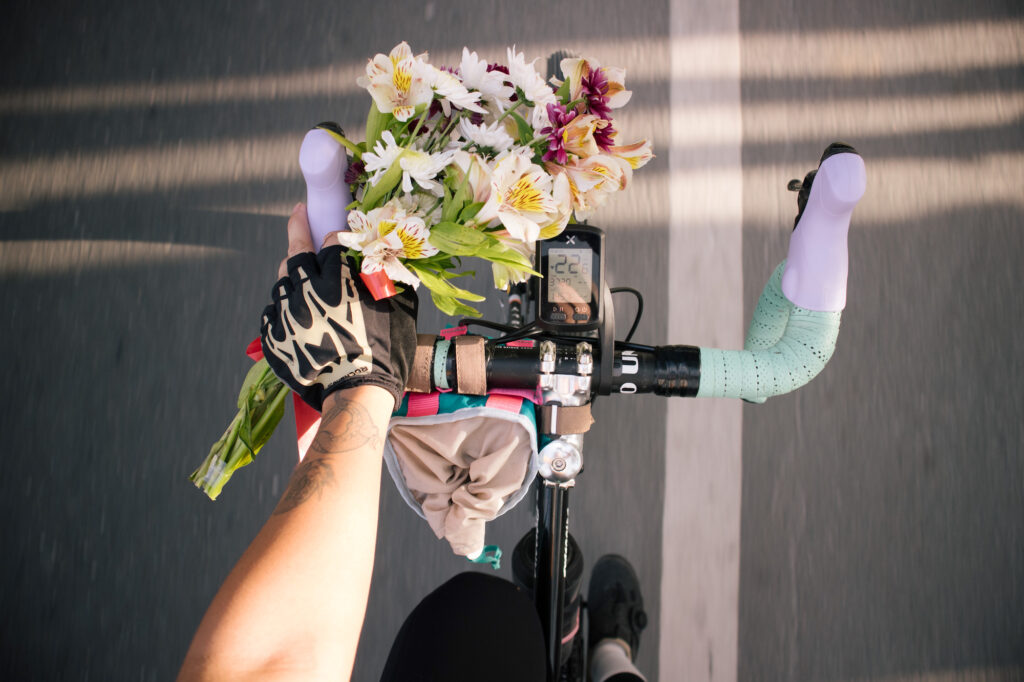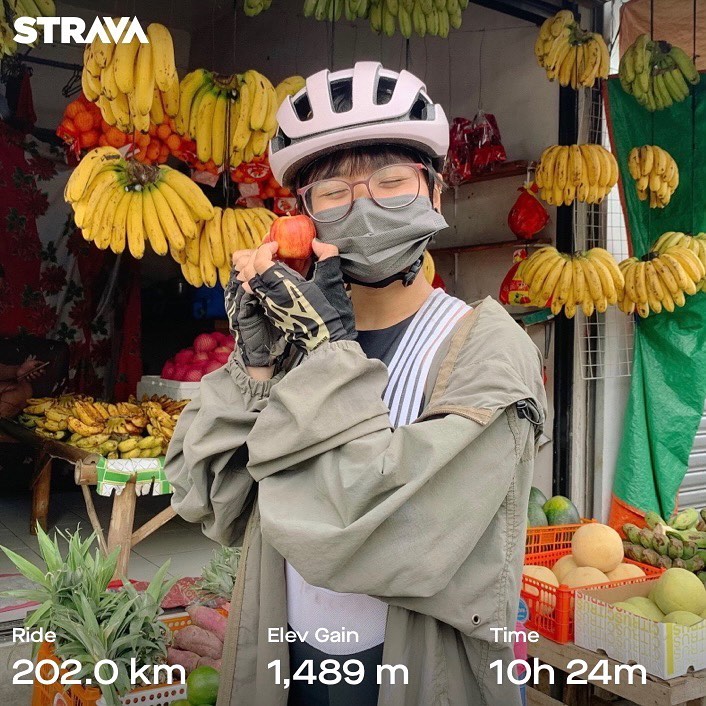 "Come for the cute bike 'fits, stay for the artsy photos and breathtaking views," is how I describe her Instagram, where she shares her bike adventures.
Her hometown is a cyclist's dream destination: a vast stretch of roads with few cars to share with, peppered with nature views that will make you forget the strenuous grinds uphill. If she's not in a body of water (the rocky river of Daranak, Tanay's side of Laguna de Bay, or her "secret batis"), you'll find her offroad in a grassland or high altitudes with views of the lush mountains of Sierra Madre. Tanay never runs out of these pockets of bliss and she faithfully documents it all with her camera in tow.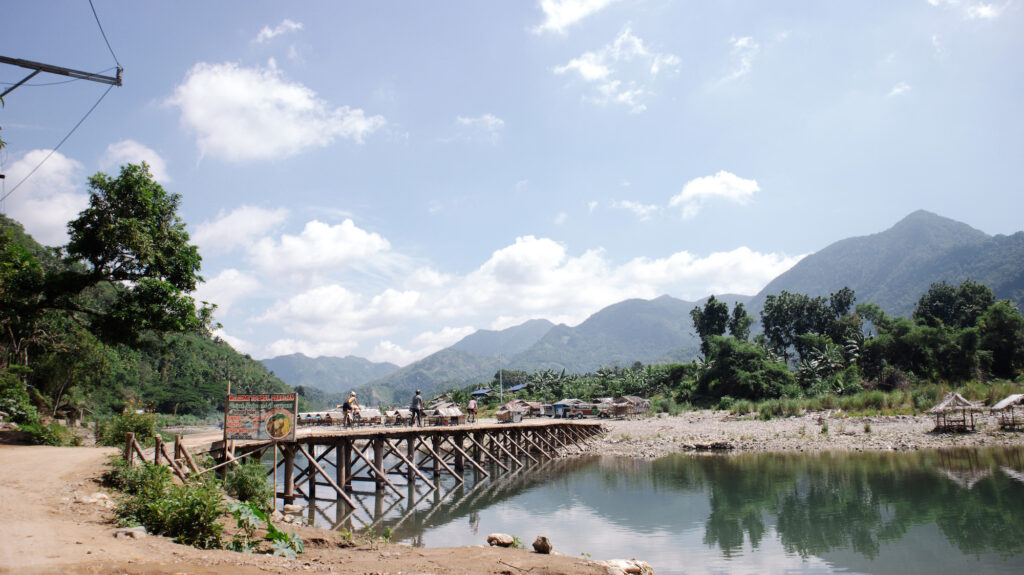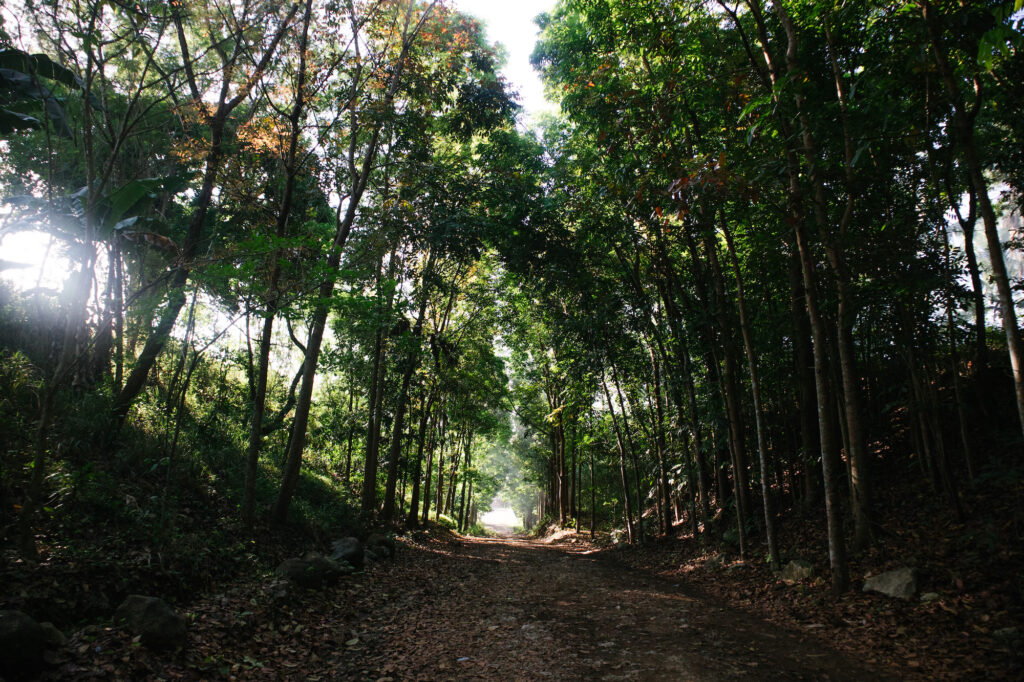 In this interview, she talks about the challenges of being a female biker (chiefly catcallers, whom she gives the finger and "laser eyes"), her secrets to taking better photos on two wheels, and her bike bucket list, which includes topping her current longest ride record in a day.
Do you remember the first time you rode a bike? When was it? Have you always known how to ride a bike or were you a late bloomer?
I can't remember the first time that I rode a bike but it was during my childhood. I do remember the first time I got into cycling again. It was during the first wave of the pandemic. I got into baking and brewing coffee at home and I started delivering the pastries and coffee I made to my friends. I fit in a little stroll to the lake [author's note: Laguna de Bay is accessible through Tanay] afterward usually during sunset. It was always brief and sweet.
Not to be stalker-y, but can you tell us your usual bike routine?
I go on a ride four to five times a week! It also depends on my mood and the weather. Sometimes my body just isn't feeling it so I just stay in or I just go on a really quick sunset stroll around four to 10 kilometers as a fix for the day just to feel the wind on my face.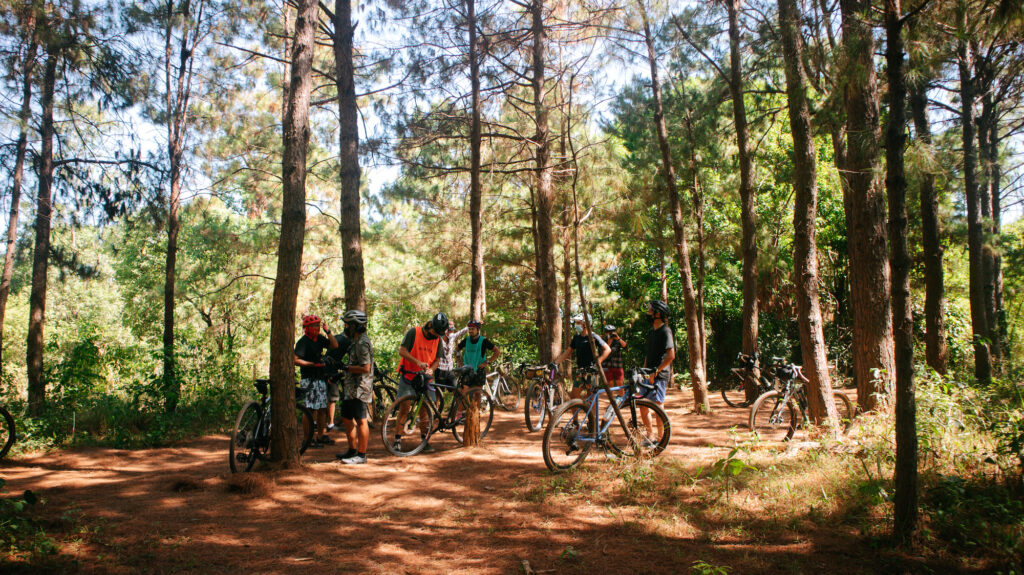 On weekdays, I usually ride 15 to 50 kilometers before work; again, it depends on my mood. On weekends, it's the time that I get to ride with my friends or meet new biker friends, go on trails, or just longer rides in general, around 70 to 100+ kilometers.
You've been through three bikes (if my math is right). I think in your first biking uploads you were initially using an MTB, then you switched to a gravel bike, and now you switched out your frame to a new one. What are your considerations when making decisions about your bike?
I've actually been through five bikes; I'm on my fifth now. I started with my sister's folding bike, then a mountain bike that my dad got for the family, my kuya's MTB—the Giant I used for nine months just because he wasn't using it—then my Seaboard, and now my Surly!
Well, the size is the first factor that I consider since it's really hard for tiny girls like me to find a bike my size. I'm 4 feet, 11 inches, by the way. There's also the type of bike. My weapon of choice is a gravel bike since I love trails but I also love the road and I don't have enough money yet to buy another bike. LOL.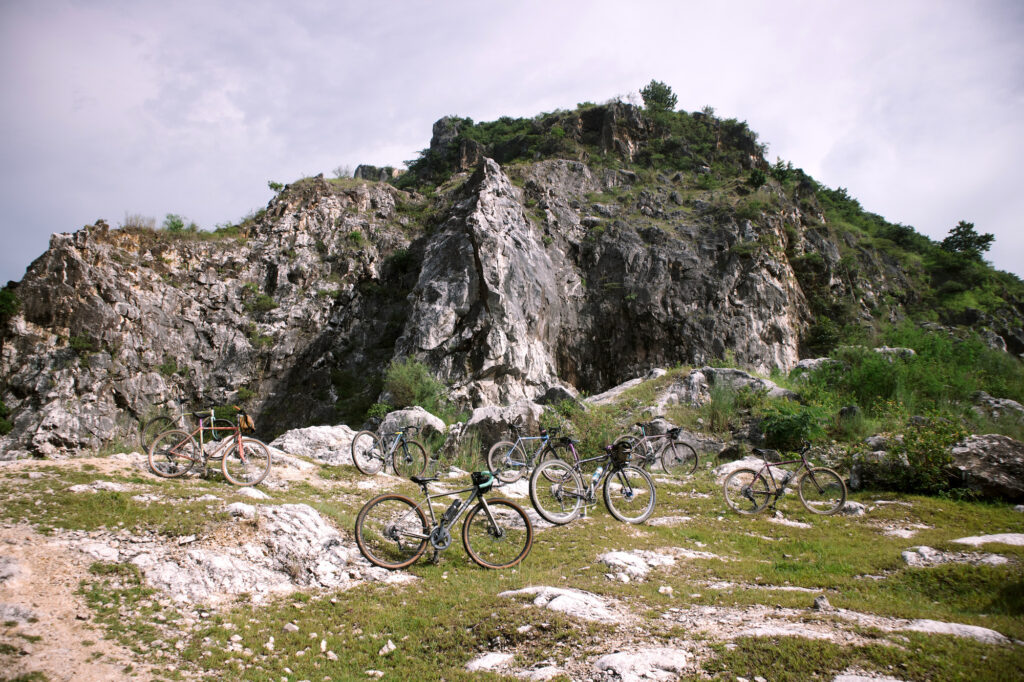 [As for] the bike material, I chose steel because, duh #SteelIsReal JK. It's really just more timeless and very durable; it fits my type of riding.
Last but definitely not least, the color. I love playing around with colors but since we have limited options of bike frames for my height, it's also quite restricting for me; that's why I'm planning on getting my frame repainted. That's also why I'm playing around with the colors of my bike components for now.
You are a photographer and it shows in your biking posts. You have a unique eye for scenery, which may come as a surprise to some given you work mostly with portraiture. How has biking helped you improve your craft?
I actually [took] travel photos even before cycling/the pandemic. Biking has helped me improve my craft through the fact that it gives me access to different areas that I can capture through my lens.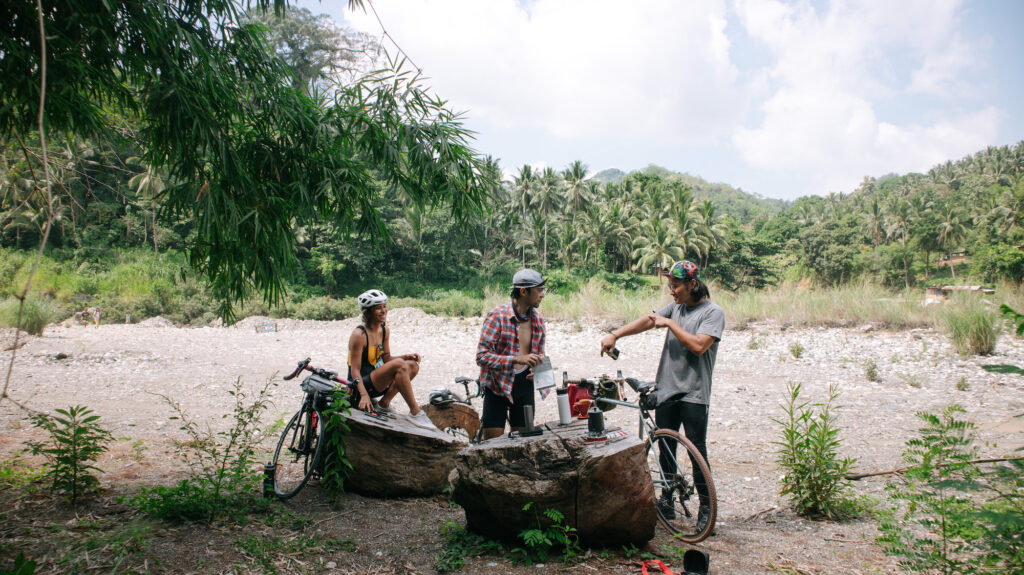 It has also helped me connect with and make new friends that have given me photography projects and [by] simply being available to have their photos taken. It made me pick up my camera again and it has become an inspiration for me to continue shooting.
Related to that, you are very good at documenting your bike adventures. Not just your photos, but even your videos are like movie montages. Do you have tips for cyclists trying to master the art of documenting their rides on two wheels? Without risking their safety, of course!
I would recommend using a GoPro/action camera but I haven't really used mine that much compared to my phone and SLR. It takes practice and courage to have one hand on the bar and one hand on your camera. I also think it's more of being committed to documenting.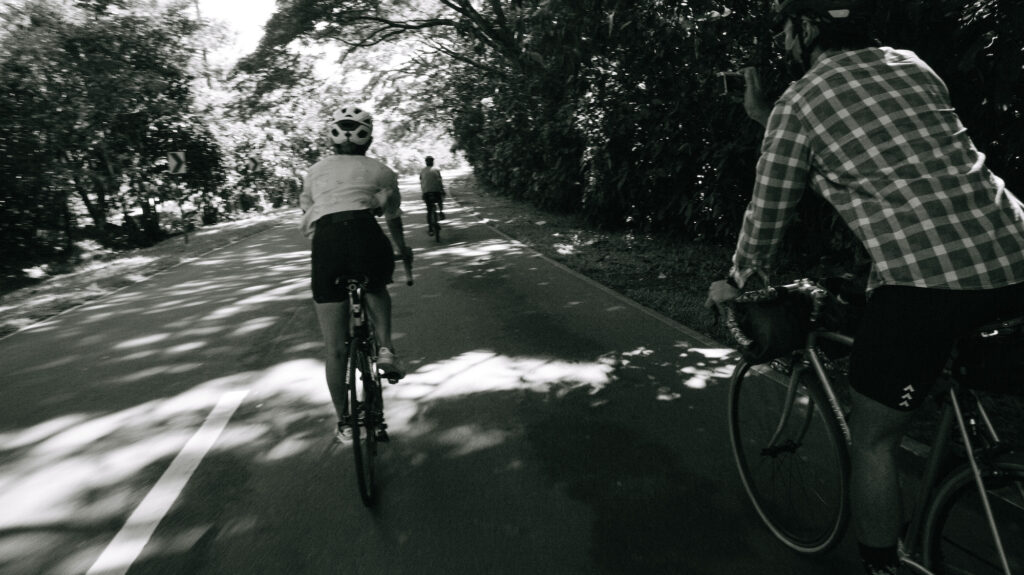 The whole setting up of the camera could be troublesome for a lot of people. For example, in order to document myself biking, I set up my camera somewhere safe, go back to a spot outside the frame, pass by the frame, and then go back to get my camera. See? Commitment. Also, if you want to document more, don't be afraid to slow down. This is why I love riding alone; I get to go at my own pace.
So, do you prefer rides out alone or with people?
This one really depends on my mood. I try to balance it out as much as possible, but most of the time (especially weekdays), I'm really just biking alone because most of my biker friends live in Manila. Most of the time I enjoy [it] because I love how it gives me time to be introspective. It's also an act of self-love since my love language is quality time. I get to know myself even better when I'm riding alone on my bike.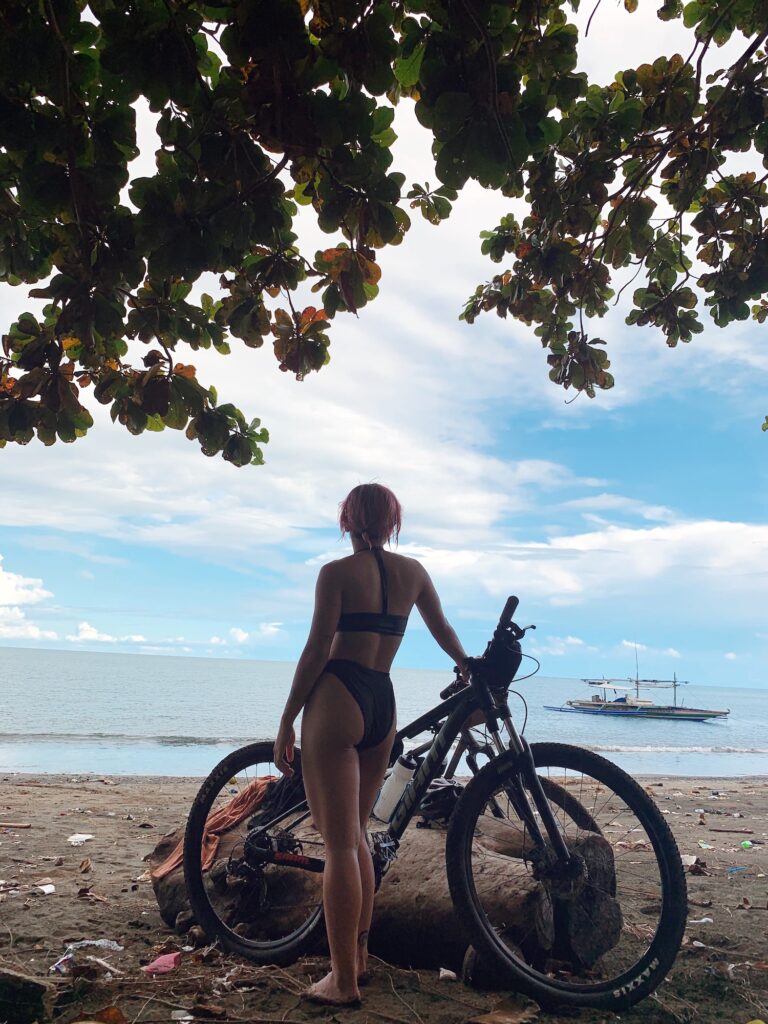 Living as a cyclist in Rizal has its perks, no? You are close to nature, it's relatively car-less and less urbanized. What are some of your favorite Rizal biking destinations?
Living in Rizal definitely has its perks and to be honest, it makes me torn between moving back to the city and staying here.
Here are my top three Rizal biking destinations:
Sierra Madre
Mt. Sinai/Pintong Bocaue San Mateo, Rizal
Table Top Antipolo
What's one biking destination that only you or only a few people know about? And would you be so kind as to let other cyclists know about it?
This batis in Brgy. Rawang in Tanay! I love going to this area because it's so secluded and I love biking to swim. It's quite hard to explain the route. I usually just tell people to check my Strava.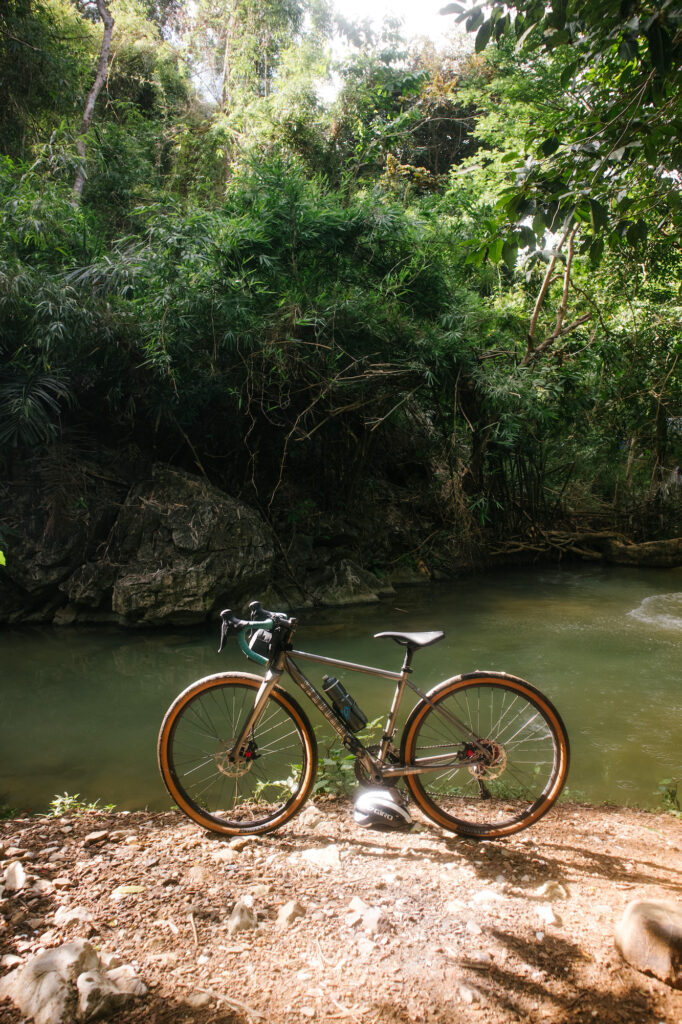 There are two different routes going to that area that I know of: One is more of a "trail ride sa gubat," which I've never really done alone because of how sketchy the trail is, but if you're more into that type of ride, I guess that's the route for you. And then there's the easier route that passes through [a] half-road and half-gravel section.
Apart from regular biking, how do you make sure you are in top shape for more challenging routes?
Before cycling, I fell in love with lifting. I never stopped incorporating it [into] my workout routine and I think it has been a big factor in my biking strength. I also make sure I get enough sleep.
You recently had COVID-19. How did that affect your biking routine and how did you make sure that you were physically prepared to ride again?
This is my second time having COVID-19. The first time I rode my bike post-COVID back in July 2021, everything was so frustrating for me. And yes, of course, I rode my bike immediately on my first day of freedom but I took it slow.
Even though I was just riding on flats, my lungs and chest felt tender. I found it difficult to breathe and I got tired really easily. For the first two months, I had to let go of my pride. I never pushed myself, but I still went on consistently riding to regain my strength. I guess I can say that I went back to square one. I eventually got my strength back after three months, but it's different for everyone.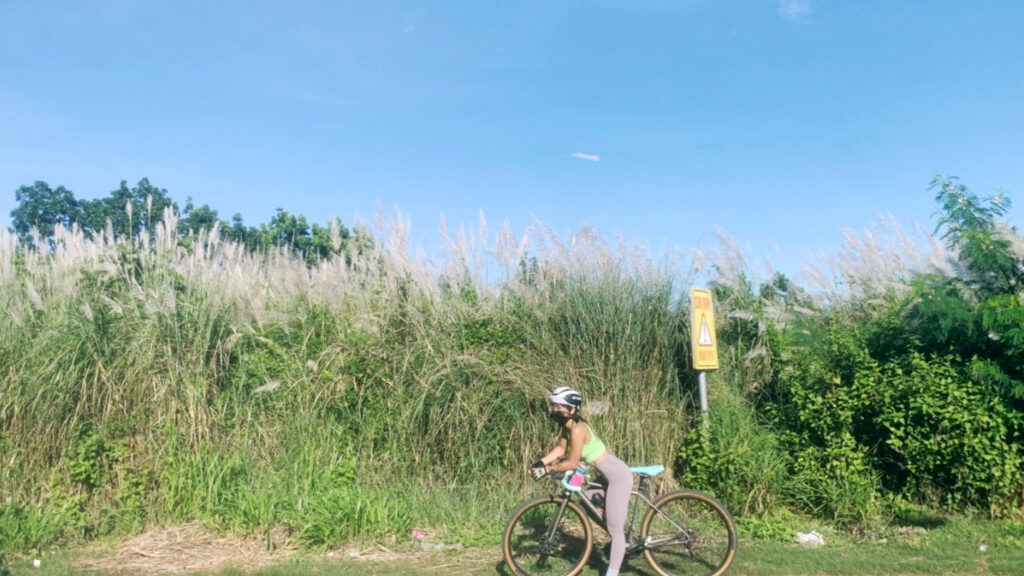 [The second time,] to my surprise, was fortunately very different from when I experienced it the first time. I felt much stronger post-COVID and isolation, weirdly enough. Of course, I took things slow at first and gauged my strength because that's what I learned the first time I got it.
Always make sure to listen to your body!
What biking misconceptions, toxic standards, or discriminatory expectations towards women who bike do you wish to break or even just make light of?
The number one thing I feel strongly about is that we can wear whatever the hell we want when we're biking. Me, I wear whatever I'm comfortable in and feel cute in, of course. You don't get to catcall us or blame us because of what we're wearing. Plus, I really admire bikers in cute 'fits.
Just also want to share this experience that I went through during a bike accident. A random passerby blamed me for "not wearing anything"—[when] I was wearing a sports bra and leggings(!)—for getting into the accident. Incredibly dumb, right?
What realization/s (about anything: yourself, our roads, the environment, general bike culture) have you had in the time you have been going around on your bike?
Experiencing biking both in my hometown and the city made me realize how much I want to stay in the province. There's such a huge difference: the vehicles, the traffic (there are no stoplights in my area), the experience itself, and do I even have to mention the scenery?
Which Filipino women on wheels do you look up to?
There's this one woman I came across online named Ariana Dormitorio. She's so strong and she's so good with trails, which is one thing I want to be better at in the future. Her trail videos always fascinate me.
What's on your biking bucket list?
Own a modern road bike (I dream of owning a Specialized road bike but I think it'll stay as a dream for a really long while haha)
Own a classic road bike
Bike 300 km in a day
Bike to La Union from Manila
Bike to Baler from Manila
Improve my trail riding skills