With an exceptional battery life and a slew of running lifestyle features, the HUAWEI WATCH GT RUNNER is the tech tool anyone could want
Whether we admit it or not, we've got our own biases when it comes to gadgets. It usually starts with just one device and the next thing you know, the brand just sticks with us.
HUAWEI is one such brand.
In the past few years, the tech brand has grown its authority and reputation in almost all tech categories. Name a device and chances are that HUAWEI probably has it.
But no one really thought it would also go into the whole smartwatch arena—until they released refreshing and revelatory smartwatches one after the other. Now, this journey into fitness tech is getting another breakthrough with an innovative product that's focused entirely on running.
Cue in the HUAWEI WATCH GT Runner, the brand's first smartwatch crafted specially for runners and, dare we say, built as a serious contender against household brands in this category.
Let's take a closer look at why this might just be next big thing.
A design tailor-made for runners
Comfort and performance are non-negotiables for a smartwatch to make it onto a runner's wrist. And undoubtedly, the GT Runner delivers.
With plenty of attention given to the user experience, the GT Runner weighs in at just 38.5 grams, which allows less movement during running as well as a more accurate heart rate reading and GPS monitoring.
And since we're talking design, we have to mention the silicone watch strap that's both sweat and water resistant, resulting in a more breathable and comfortable wearing experience.
Personalized training, backed up by the best
Of course, what's a smartwatch without customization? And HUAWEI made sure to get this feature right.
All information points provided on the GT Runner's data display is accurate. Yes, we are referring to customized training plans based on its Running Ability Index (RAI). Once it recommends, say, a training pattern, users can then adjust their training intensity in order to reach their fitness goals. It's also able to adapt midway, which makes it extremely flexible.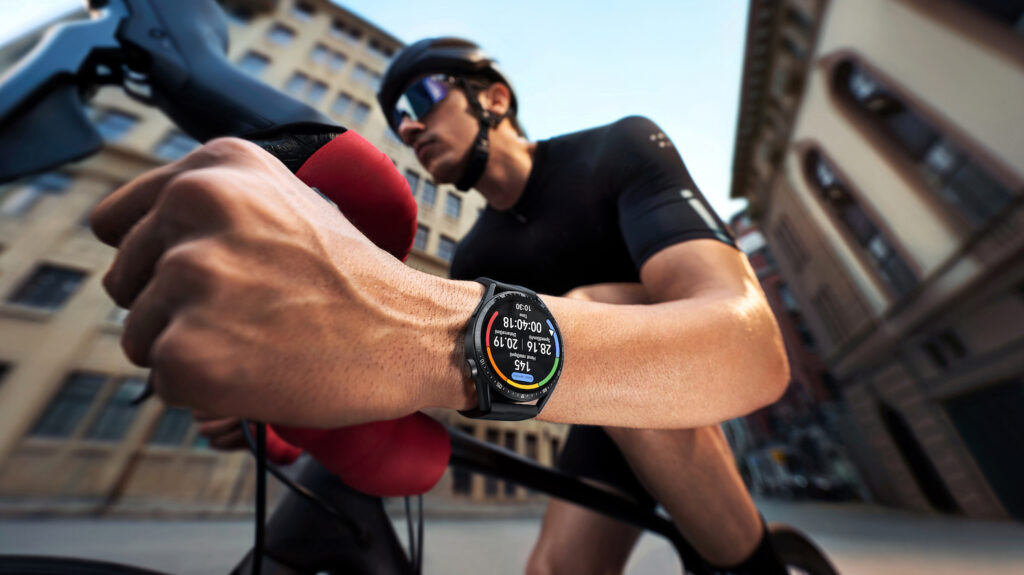 Versatility at its finest
Now the GT Runner debunks the myth that a running watch can only do so much. Sure, it can precisely measure heart rate, pace, and distance but what takes it to the next level is its ability to check on fatigue levels, historical workout data, and specific training periods categorized into basic, lifting, consolidation, and reduction periods.
Our personal favorite would have to be its ability to monitor running posture and drill down posture-specific data like landing method and flight time. It's crazy how much detail this bad boy's got. And we have to mention how it can also give weather updates. Pretty rad, don't you think?
Durable and enduring battery life
Of course, we have to mention its ultra long-lasting battery life. Made to move, the GT Runner can last up to 14 days with typical use or 8 days with heavy usage. That's not bad for a device that can also pack 500 songs, offer voice assistant, and report health monitoring.
HUAWEI WATCH GT Runner is certainly one of the strongest smartwatches out there. Because while it excels at boosting your running lifestyle, it's also packed with other features that keep you on track towards your bigger goals.
Get yourself a companion to support your every run with the HUAWEI WATCH GT Runner. Pre-order yours now.