The more I used the Huawei Band 4, the more I unexpectedly found myself aware of my athletic performance and bodily habits—technological detachment be damned
I'm an analog guy. Old, wind-up watches, written notes, and hardback calendar books will remain around my wrist and in my bag until I'm too old to keep track of them.
That's why nothing frustrates me as much as untangling the soggy pasta of wires whenever I need to charge my phone. The prospect of adding a new piece of technology to my maintained list of products is consistently met with beady-eyed speculation: Does the device fill a real need in my life? Does it deliver me to or pull me from the present moment?
The Huawei Band 4, however, for all my technological pedantry, makes an incredible first impression, like a glint in someone's eye that catches you off guard and refocuses you with just a bit more intensity. With a robust 80 x 160 TFT color display—distinctly sharp for its 'more bracelet than wristwatch' 56mm x 18.5mm face size—the Huawei Band 4 with its digitally changeable watch face is not difficult to imagine on your wrist.
Plug and charge: No more wires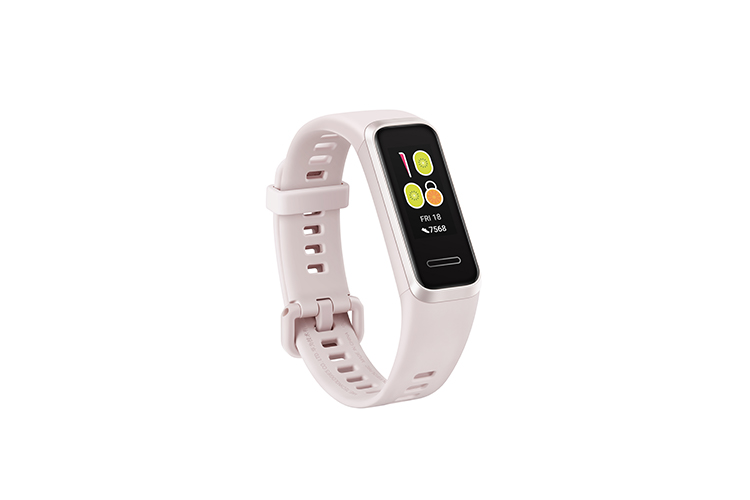 But where did I find the initial flash of light? Check out the bracelet in its pleasant set of available colors–Amber Sunrise, Graphite Black, and Sakura Pink. You could very well find the flash there and then. Now, pick up the 24-gram wearable, unclip the straps from the body of the device, and notice it's near indistinguishable from a USB, one you can plug into any USB slot. From here, it can be charged and used for a whopping six days without the need of charging it again.
There's something markedly satisfying about products you can tear out of their boxes and fling into use. While plenty of tech products in the market necessitate a learning curve, the Huawei Band 4 rushes its way into functionality right out of the box.
Now that caught my eye.
Light on hardware, heavy on software
The point I want to drive home though is how much software Huawei was able to cram into each gram of the hardware.
Scrolling through the fairly sensitive "all-touch + home" display, you find your step counter for the day, a heart rate reading and sleep timer, and workout app. All this functionality is spread across a display that users can easily customize to fit their visual preferences with an array of funky and functional watch faces to choose from.
Bolster this onboard software with the Huawei Health app and the density of the device's features rockets. Through the easily navigable app, you quickly find a logbook of your previous workouts, average resting heart rate, sleep quality reading as well as a training planner.
I wouldn't take running advice from folks who wear full-body costumes to marathons. The last thing I'd want to be is six kilometers into a run with a piece of fitness equipment dangling off me as I ponder the prospect of chucking it into the next trash bin I pass—much less a whole body suit.
As the Huawei Band 4 quickly syncs with the Huawei Health app after a run, all dangling is forgotten and the fitness tracking chugs along smoothly, data from heart rate monitoring, pacing, and calories burned populating the fitness logbook maintained on the application.
Should you opt to use the app's training plan feature, a daily schedule is created and displayed on the home section. You will initially be asked to set a distance and pace goal after which the app will devise a specific plan, complete with varying distances and rest days for runners to follow.
Alternatively, you can opt to use one of the nine workout modes the device offers: outdoor run, indoor run, outdoor walk, indoor walk, outdoor cycle, indoor cycle, cross-trainer, rowing machine, and free training. While at it, you might as well try to drown the Huawei Band 4 in sweat as it remains water resistant up to five ATM, perfect for jumping straight into the shower after a hard slog—or when it looks particularly inviting, the pool.
Don't go breaking my heart: TruSeen 3.5 heart rate monitoring
Utilizing the Huawei Band 4's comfortably designed fit and "exercise interference denoising algorithm," the Huawei 2012 Lab-developed heart rate monitoring system remains accurate throughout long runs, blistering cycles, and even on free trainings—all while providing haptic feedback upon your heart rate exceeding its maximum capacity, thereby preventing you from, well, breaking your heart.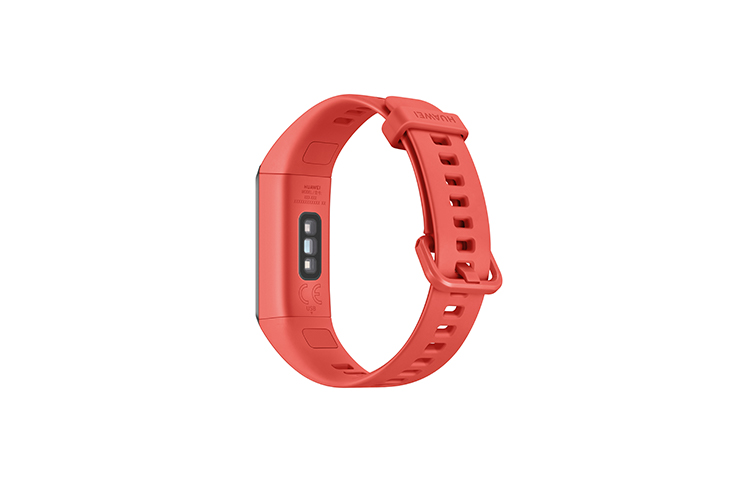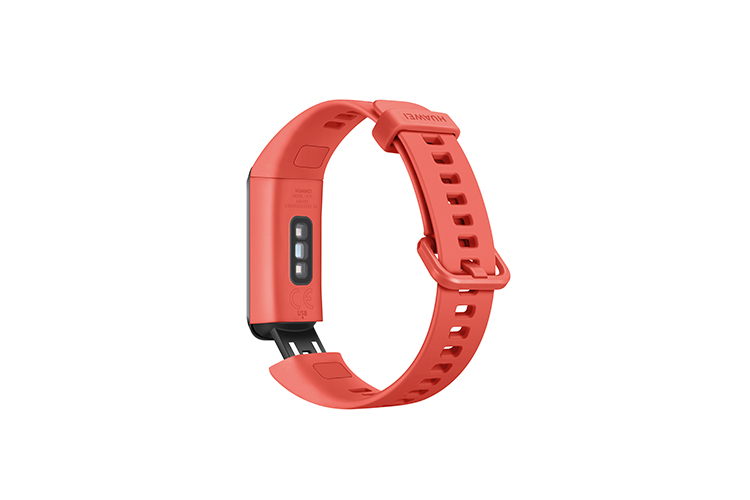 But really, setting aside ramblings on broken hearts for the times we're better stocked up on beers and good friends, the wearable provides ample heart rate data runners like me want to work on our athletic performance. Long distance runners expect to see their resting heart rate measured in beats per minute drop. Mine sits somewhere just below 60. Watching this figure vary per day gives me an idea of how fatigued I am, which encourages me to adjust my training schedule to prevent little injuries that keep me off the road.
He sees you when you're sleeping: TruSleep 2.0
As we get older, the world tumbles further away from being black and white. While Santa used to give us gifts for simply "being good," as age ticks on, we begin to wonder what being good is anyway. Much in the same way, sleep just used to be sleep, but now, understanding the nuances of REM in sleep, light, and deep sleep oscillations, and everything in between becomes useful.
While going on to talk about how certain phases of sleep may cause cerebral spinal fluid to flow into the brain and in doing so clean it of the toxic proteins such as those linked with Alzheimer's disease, a Scientific American article reports that "one aspect of sleep that is well understood is how the slow electrical oscillations (or "slow waves") that characterize deep, non-REM sleep contribute to memory consolidation."
As I used the app's sleep monitoring function, I observed the increasing percentages of sleep spent in light or deep sleep, i.e. not REM sleep, and pat myself on the shoulder, "Your memory is getting better, mate." More than loosely applying science to my daily life, I found that the quality of sleep and breathing expressed in a score with corresponding instructions aids in better recovery.
On my time spent using devices that measure sleep, the Huawei Band 4 is the first to bring alcohol into the equation: "If you notice yourself sleeping poorly with irregular breathing when you are tired or after drinking alcohol, then you probably don't need to worry about treatment." Well, that's a relief.
Effortless, mindful, functional
"Welcome to the new intelligent world—a world that anticipates our needs and doesn't just connect us to each other, but connects us to everything we see and touch," reads on the Huawei website. This sums up my experience with the device.
Through its measuring capabilities, the Huawei Band 4 developed an extra layer of mindfulness in me, which otherwise would've been impossible. I found myself more engaged in my fitness, ensuring not just that I'm stepping in my favored running form but that I'm sleeping well enough and under the best possible conditions.
Rather than just plodding along as a runner with some unhealthy habits on the side, it was easier to see myself growing into a healthy, well-slept individual that engages in running.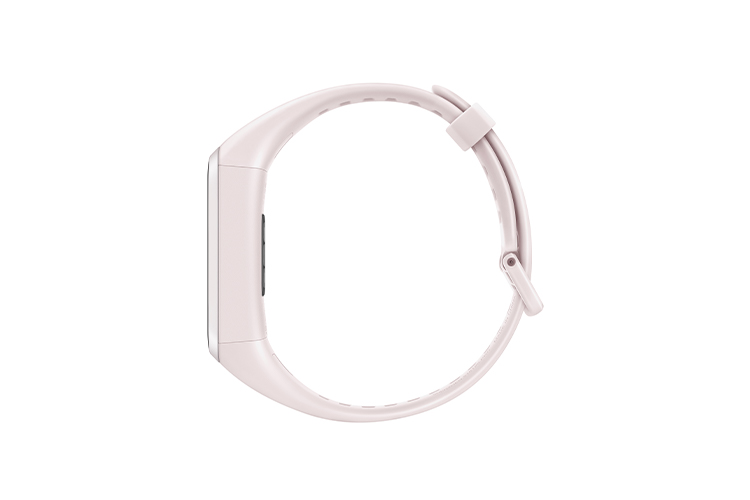 After spending a week with the Huawei Band 4, I realized that smart products grow not just in ubiquity but also by necessity. They allow us not simply to track how many kilometers we run in a week, but how healthy our hearts are and if we're sleeping well (not just long enough) or not.
The Huawei Band 4 shines brightly with an accessible price and dense array of features to make tracking fitness and overall health simple. Regular runners and twice-a-week enthusiasts alike will find the smartwatch beneficial as a fitness tracker that gently ushers them into healthier habits, guiding users toward their fitness goals with as few injuries as possible.
Intent on receiving not just raw fitness data but receiving prods in the direction of improved fitness and health through sleep suggestions and a functional training plan application, users will find this easy-to-use, densely packed wearable to be a worthwhile addition to the repertoire–an incredibly light, wrist-handy trainer.
From my point of view, the Huawei Band 4 is primarily suited for runners looking to improve their respective paces, but it's just as effective for those looking to protect their hearts from breaking.