There are pros and cons to each: Training less requires higher intensities, while training easier requires more time
Photos by Quino Al/Unsplash and courtesy of Don Velasco
How do we build up fitness?
This is obviously a complex and multifaceted question. However, for our purposes, we'll try to look at it in a more simple and easy-to-digest manner. Let's take a page out of TrainingPeaks and talk in terms of stress and rest.
Those who are familiar with the TrainingPeaks app would also be familiar with what's called Training Stress Balance (TSB). This, quite simply, is a calculation showing the difference between two values: Chronic Training Load (CTL) and Acute Training Load (ATL).
The difference between the two gives insights about your current training state (i.e. CTL- ATL = TSB). What does all this jargon mean? Think of it this way, if you've been training a lot for a few months (CTL), and then you suddenly drop your training load (ATL), you'll feel fresher.
On the flip side, if you haven't been training much, and you rapidly ramp up your training load, you're going to feel rather tired. Pretty obvious, right?
The nice thing about looking at your TSB is that it gives you a more exact value you can consider while training and preparing for a race. On top of this, with the right planning, you can also hit a specific TSB value at a specific point in time—something that with enough experience and "practice" can help you feel consistently fresh and in shape on race day.
As you can see in the previous paragraph, performance has two basic components: stress and rest. We train because we want to elicit certain adaptations in our body. Whether it be bodybuilding, endurance sports, or sprinting, training is meant to progressively overload your body in a controlled and methodical manner.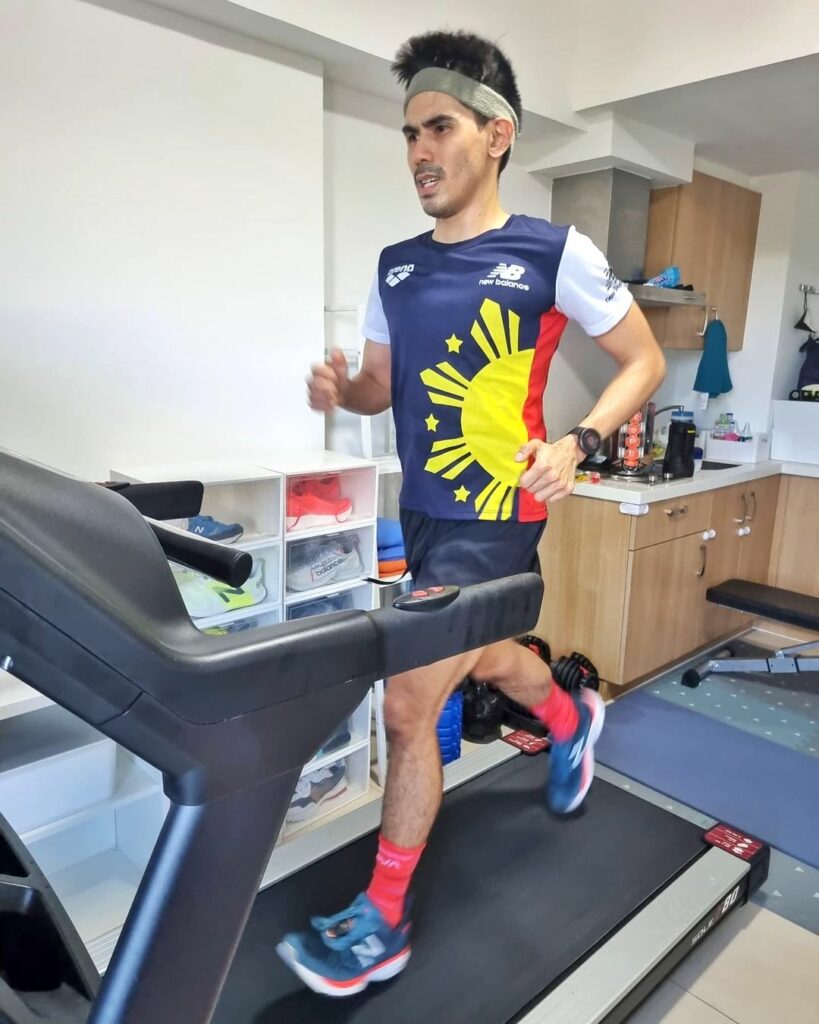 However, just as important as stress is proper rest. The rest component of training is where your body absorbs the training. Our body needs to recover from the sessions we put in so it can recuperate for the next workout and in effect, get stronger.
Thus, it can be said that a proper training plan needs to balance the two. We need to make sure we're stressing enough and resting enough. How do we do that? Well, that's the tricky part.
It's not a secret that I'm a huge data geek. I've collected vast amounts of data from hundreds of athletes so I'm lucky enough to compare different data sets from various training protocols, types of athletes, and performance metrics. Here are a few "plans of attack" you can consider:
The 80/20 rule
This rule is strikingly similar to the Pareto principle in which "80 percent of consequences come from 20 percent of causes." While not exactly the same, the 80/20 rule in endurance sports points out that 80 percent of training should be done at a relatively easy intensity while 20 percent should be done hard.
There are many ways to apply this, but an easy way would be to plot out a hard interval day for every five days of training. Remember, think of this as a framework rather than a law. You or your coach can come up with various ways of implementing this depending on your fitness level, goals, or event.
Sweet spot training
My personal favorite, sweet spot training (SST), asks you to train at a specific intensity right below your lactate threshold or the point of diminishing returns when it comes to intensity.
While this marker is a little hard to determine for a newbie, experienced athletes and coaches can help you pinpoint this with the help of metrics such as power, pace, and/or heart rate. The nice thing about training at this intensity is that you don't need to spend a lot of time training to see significant results. Rather than spending hours on the road, you can easily build up your fitness, then dive into event-specific sets once the event is near.
Zone 2 training
Another favorite of mine, Zone 2 training is a tried, tested, and proven way of building up fitness. While operating under the same principle as SST, Zone 2 training allows you to go at a slightly easier pace but requires you to go longer.
The advantage to this type of approach is that the preparation phase is already quite specific to most endurance events we sign up for. This means you can have a rather long buildup doing the same thing without necessarily plateauing (if done right, of course).
It's also less stressful to joints and muscles so injuries are less of a concern. Think of it as a "slowly but surely" approach to building up fitness.
High-intensity interval training (HIIT)
HIIT is rather popular these days because of the "Best Bang for Your Buck" claim that many make. The rationale is that higher intensities not only stimulate your anaerobic system, they also work your aerobic system quite well.
While this may be true to some extent, there are a lot of caveats. For one, higher intensity training might not necessarily translate well to endurance. Secondly, you need a good strength and endurance base to be able to tolerate and absorb HIIT well.
I've seen a lot of people jump on the HIIT train thinking it would help them get fitter fast but sadly, a lot either drop out because of the high stress it brings or, even worse, get injured due to the physical demands it entails.
My advice is simple: Know why you're doing HIIT and how much you need. Also, whether your goal is to break a certain plateau, hit a particular peak power, or just add some variety, make sure you're fit enough to HIIT in the first place.
At the end of the day, "pick your poison" is perhaps the best way to describe these different types of training. There are pros and cons to each: Training less requires higher intensities, while training easier requires more time.
Remember that fitness has to be specific to the event you're preparing for. It's not wise to prepare for an Ironman while doing only intervals. Your preparation not only has to be progressive (ideally with the help of data), it also has to be specific.
Have some training questions, feedback or suggestions for future articles? Drop a note in the comments section below or on Facebook, Twitter or Instagram.  You can also get in touch with Don directly here.