It's okay to miss out on a workout session, especially if you're feeling one or more of these things
Photos by Annushka Ahuja and Cottonbro/Pexels
Your overall fitness is the result of many little acts coming together to create a full habit. As much as possible, you should exercise to improve your body, health, or whatever your fitness goals are. But prioritizing it doesn't mean running your body to the ground.
While we love to talk about the benefits of constant and consistent exercise, part of living healthy is also knowing when to take a break. Fitness experts generally consider breaks from exercise a good thing that can "reset" your body in rest and let you prepare for more work toward your goals.
So now that you know you need to take a break sometimes, it can be hard to figure out exactly when you should stay home if you've trained yourself to adopt a mindset of constant hustle and grind. Luckily, it really isn't difficult to crack the code, as chances are you might have been powering through these physical and mental signs to rest:
1. You feel really exhausted or sleep-deprived
Even though there is some evidence that starting a workout despite being fatigued can help energize you, there can be a level of exhaustion that makes exercise not ideal.
Exhaustion and sleep deprivation can leave you prone to big technical and mechanical mistakes that can result in injury—and injury will derail you the most from your fitness goals. Remember, It's much better to exercise when you're feeling really fresh.
2. You're really sore
A good workout can leave you feeling sore, thanks to delayed onset muscle soreness or the all-too-common DOMS. There's a level of soreness that you can still overcome but if it's really bad to the point where your range of motion is limited, sit it out.
While there's a possibility that the adrenaline you produce during exercise could get you through the restricted range of motion, continuing to put your muscles through stress can delay the healing process and, again, leave you prone to injury.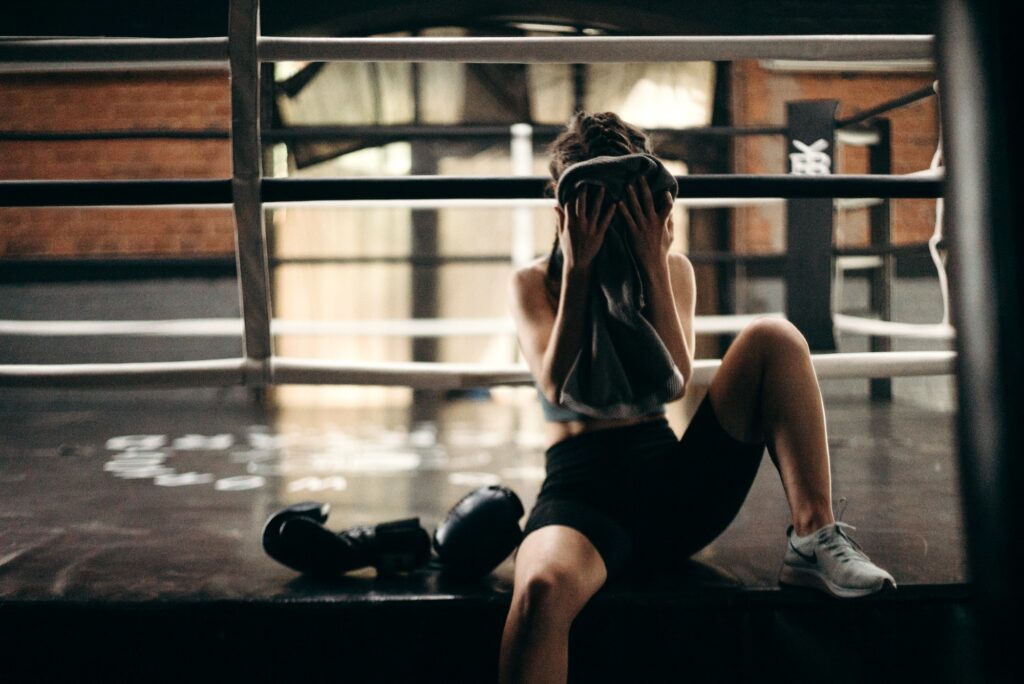 3. You're sick
The jury is still out on the real effects of exercising during an illness. Sometimes it's mild enough to not keep you away from the gym, but other times your body fighting the sickness can leave you drained.
If you're feeling sick, it's best to stay home and let the body recover. Other than the fact that you should isolate to avoid spreading whatever you have (especially during these times), you're not going to lose your gains if you skip a few sessions healing from a cold or a fever.
If you've been powering through these signs just to get a workout in, now's a good time to reevaluate your mindset. You want to be able to show up as consistently as possible, and getting injured makes you far more inconsistent than skipping a day ever will.