You don't need to skip exercise on a beach getaway—the shore is as good a gym as any
Photos by Kindel Media/Pexels
If you're scared of booking that beach or island trip just because you think you'll be missing a workout session or two, don't be.
Besides the fact that you probably need to rest your body from all the training you've been doing, the beach is also a good place to get a workout in. Exercise doesn't need to be all weights and machines—sometimes, going minimalist on the sand is all you need, especially when you're on vacation to relax.
Training on sand also has its own benefits you've probably never considered. Here are a few of them to convince you:
1. Your body works harder
The most obvious and immediately tangible difference about working out on sand is its soft, uneven surface. It gives way a lot more, forcing your body to adapt and exert more to keep you balanced. As a result, your body works harder and you're forced to use stabilizer muscles that don't normally get activated when you're on more solid ground.
You can feel the effect on just about any exercise you do on sand, but you'll likely feel it most if you decide to go on a run, where everything changes because of the surface you're striding on. And because you're putting in more effort, your cardio also improves and goes harder.
2. You burn more calories
Because you need to use more energy and more muscles are being recruited to keep you stable on sand, you're actually burning more calories. In fact, this will maximize your time on the beach even more, as you don't need to go too long to reap the benefits.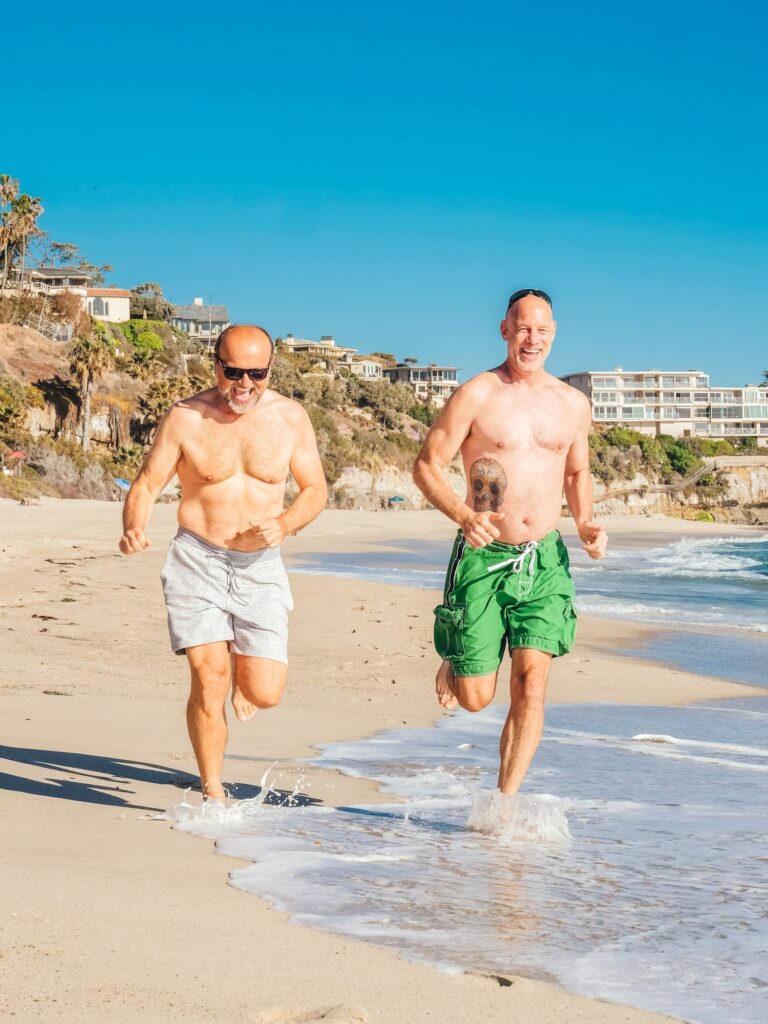 3. Your legs and feet will get stronger
No matter what exercise you're doing on the beach, any of them will strengthen your legs, ankles, and feet more than solid ground usually would because of the aforementioned work your body needs to do to stabilize itself. This is good if you're especially looking to make your lower body stronger.
If you've also got bum feet like I do or bad legs, sand is a lot more gentle on your lower body, thanks to its softer surface, which reduces the shock your legs and knees feel.
4. You reap the benefits of exercising outside
We've already preached about the psychological benefits of being out and about in nature. It's no different when you're out on the beach soaking up the sun, enjoying the ocean breeze on your skin, and feeling the water lapping up at your feet (should you decide to run close to the shore). In case you forgot, being outside lowers stress, helps reduce depression, and can boost immunity.