Triathlon led Matteo Guidicelli to pursue an active lifestyle. Now he's branching out into other things and he wants you to take that first step, too
Photos by Artu Nepomuceno | Assisted by JT Fernandez and Ignacio Gador | Grooming by Ning Tadena | Shot at Vermosa Sports Hub
Knowing Matteo Guidicelli, it isn't a surprise to find out he became a triathlete after the encouragement of his family and friends. Not that he is easily influenced by his peers—it's just that the 28-year-old isn't one to shy away from a challenge.
Pacing around the Santé Fitness Lab at Vermosa Sports Hub in Daang Hari, Cavite, the crackling Guidicelli breathes new life into the idea that it's never too late to try, well, anything really.
His dad Gianluca had been finding ways to lead a more active lifestyle after hitting about 260 pounds. And because they were friends with triathlon coach Noy Jopson, the father and son eventually found themselves purchasing their own bikes. Soon enough, they were swimming and running, too, with Matteo realizing that triathlon wasn't as "boring" as it seemed.
"At first, I thought, why am I going to swim, bike, and run? I'd just rather go to the gym and do something cooler. But when I started biking with my dad, I couldn't keep up with him, and I felt so challenged. I was like, 'Oh my god, biking isn't just biking."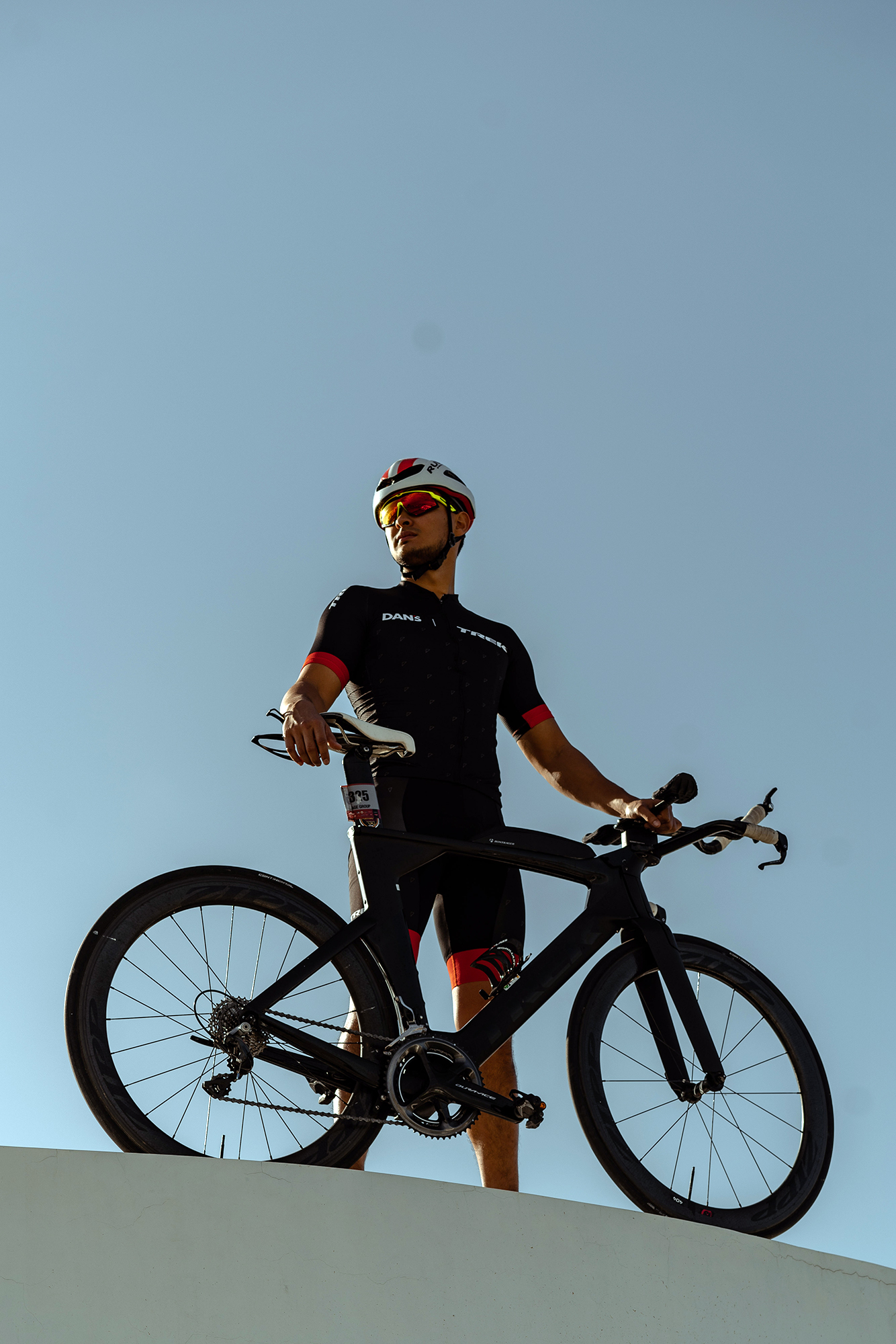 It was this feeling of being challenged, along with the "positive and supportive" triathlon community, that led him to train relentlessly and set some serious goals. In the span of a few years, he's gone from someone who initially called the sport boring to someone who now calls it art: "It's not just swim, bike, run… there's a whole theory, there's an art to it."
Guidicelli has also matured in terms of his training routine. If, before, his approach was going all out and expending as much energy as he can, now there's more control, strategy, and a refined appreciation for the grueling sport he has come to love. "I know more about myself now. Not like the beginning years of my triathlon career where it was all about pushing and going hard, and bahala na, sige, tira lang. I'm more mature about my body, I understand the food intake more, I understand the sport a little bit more."
Which is why a complete training facility such as Vermosa Sports Hub (VSH) is a game-changer for athletes like him, especially those from the South. VSH, as it's fondly called, is a one-stop training facility that houses a nine-lane track oval, an Olympic-size lap pool, a football pitch, and a sports and science lab by Sante Fitness Lab where athletes can even avail the services of accredited coaches who can take their game to competition level.
But before he got to that point, Guidicelli has had his fair share of bad races. In fact the very first triathlon event he joined was so bad he thought he was going to die. During the swim leg, the water was very dark, and he could hardly see a thing. The bike and run legs didn't prove to be any easier either. The 30-kilometer bike was excruciating. After that, he ended up walking the 5K run, and once he finally reached the finish line, he said to himself "Wow, this triathlon thing is not easy."
The true basis of fitness
If anything, that race paid off in the long run. While Guidicelli knew that he only has so much energy to dedicate to triathlon, it taught him that he can push himself to greater heights if he set his mind to it despite his well-rounded life. That race—and triathlon in general—also made him realize the one constant in his life: fitness can be the strongest driving force to propel anyone to bigger goals.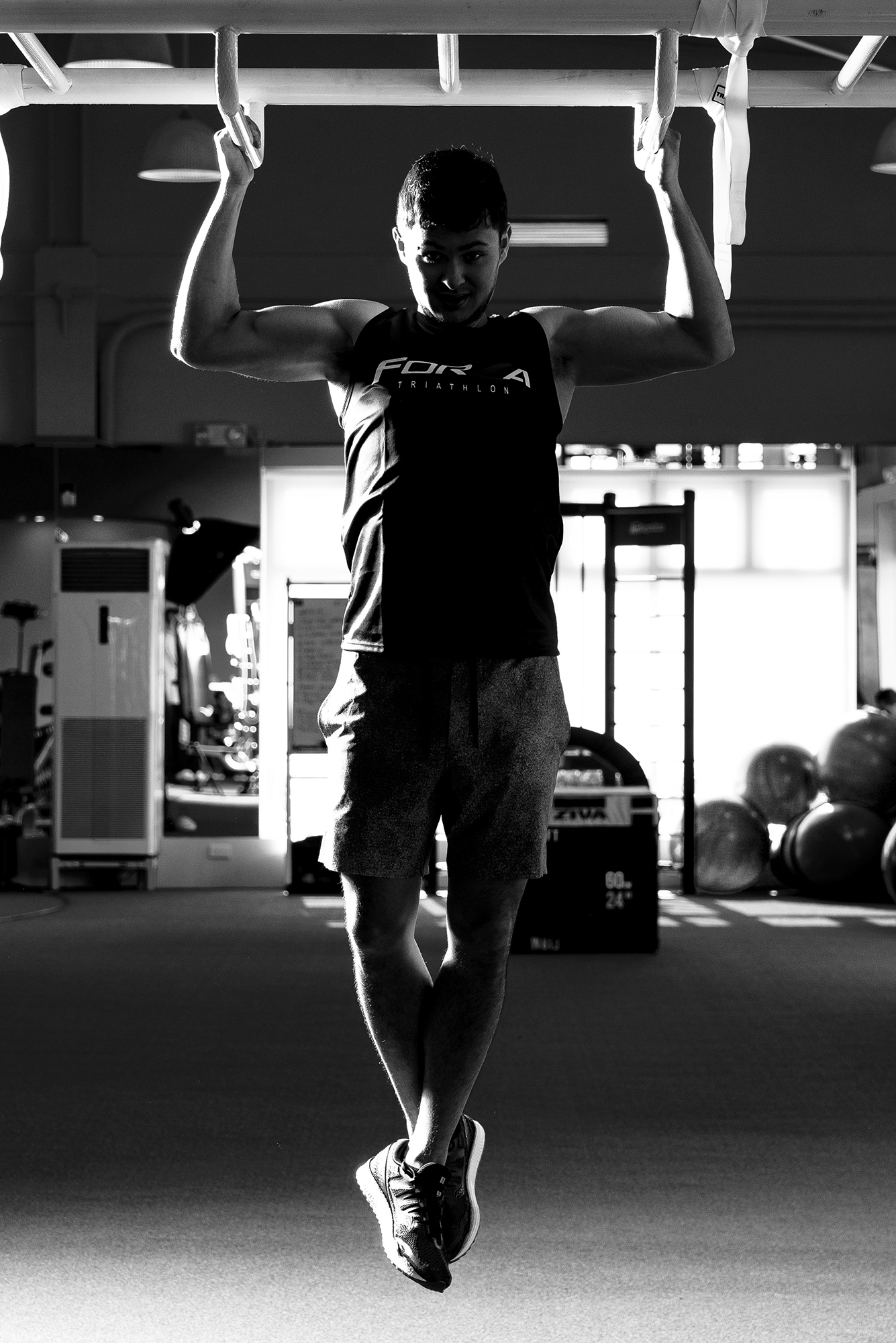 "What I've learned after many years of engaging in different sports, specifically triathlon, is that running is the base for everything. It's like the grassroots of anything. People might say that it's boring, but once you really learn how to run, once you learn what running is all about, you'll realize that it's the best thing in the world. Deadlifts and pull-ups are very important, but can you run? Can you do 5K in 20 minutes? Can you do 3K in 15 minutes? That's the true basis of fitness. If you can run 5K in 20 minutes, you're fit," he says, pausing in between moments of clarity and taking in the sweeping views of Vermosa Sports Hub's 400-meter track oval.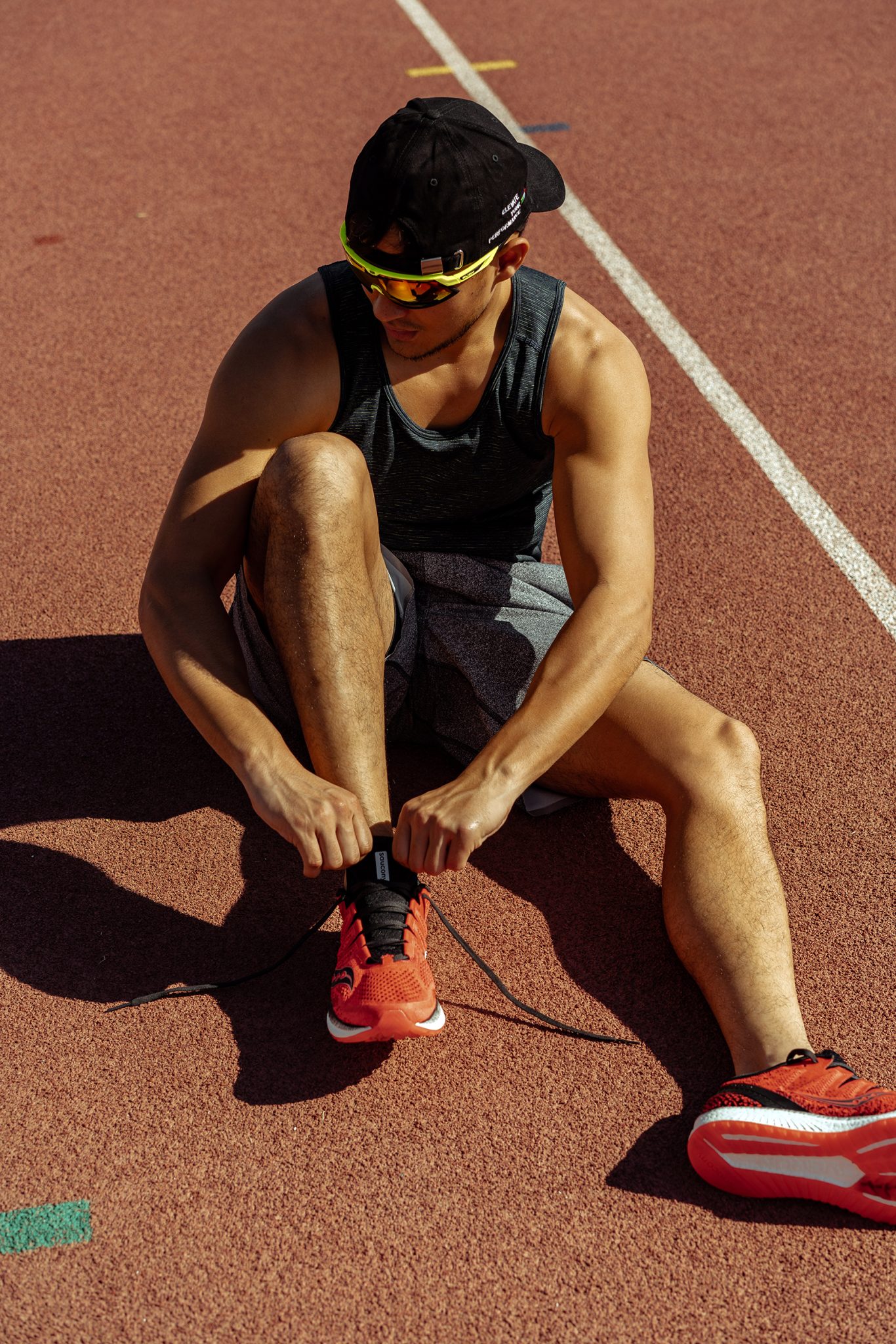 Getting back into shape
Fitness can be an intimidating pursuit, and though it may seem that it's something that comes naturally to people like Guidicelli, he would be the first one to point out that it's simply a matter of forming habits—and accepting the idea that you have more time than you think.
"You just have to start. The first three weeks are always the most difficult. People say they don't have time. Dude, you have time. Everybody has time. It's just really about how you prioritize your day, what's important to you. You say you don't have time, but you have time for your boyfriend, your girlfriend. You have time to watch three, four episodes on Netflix. If you sleep early, you wake up earlier. It's really about prioritizing."
Guidicelli's life as an athlete is far from perfect. He's not as consistent as he'd like to be, he's not as fast as he wants to be. But the silver lining to all this is that he doesn't take issue with these facts; he doesn't beat himself up over these things. What ultimately matters to him is what comes after accepting his failures and limitations. After months of not consistently biking and swimming, Guidicelli is set on getting back to his triathlon training routine.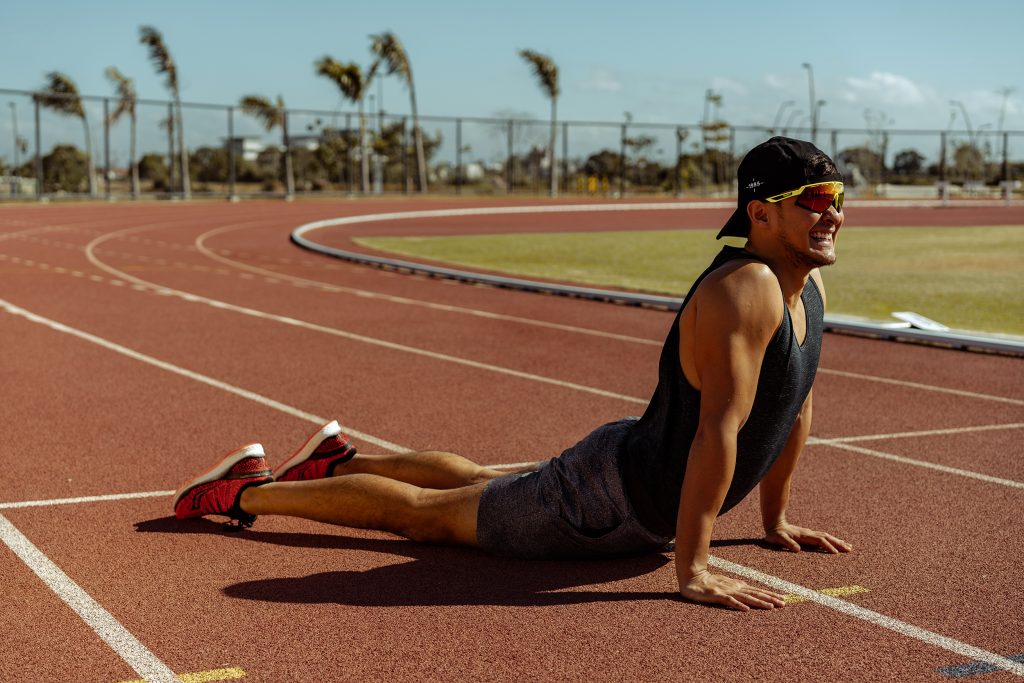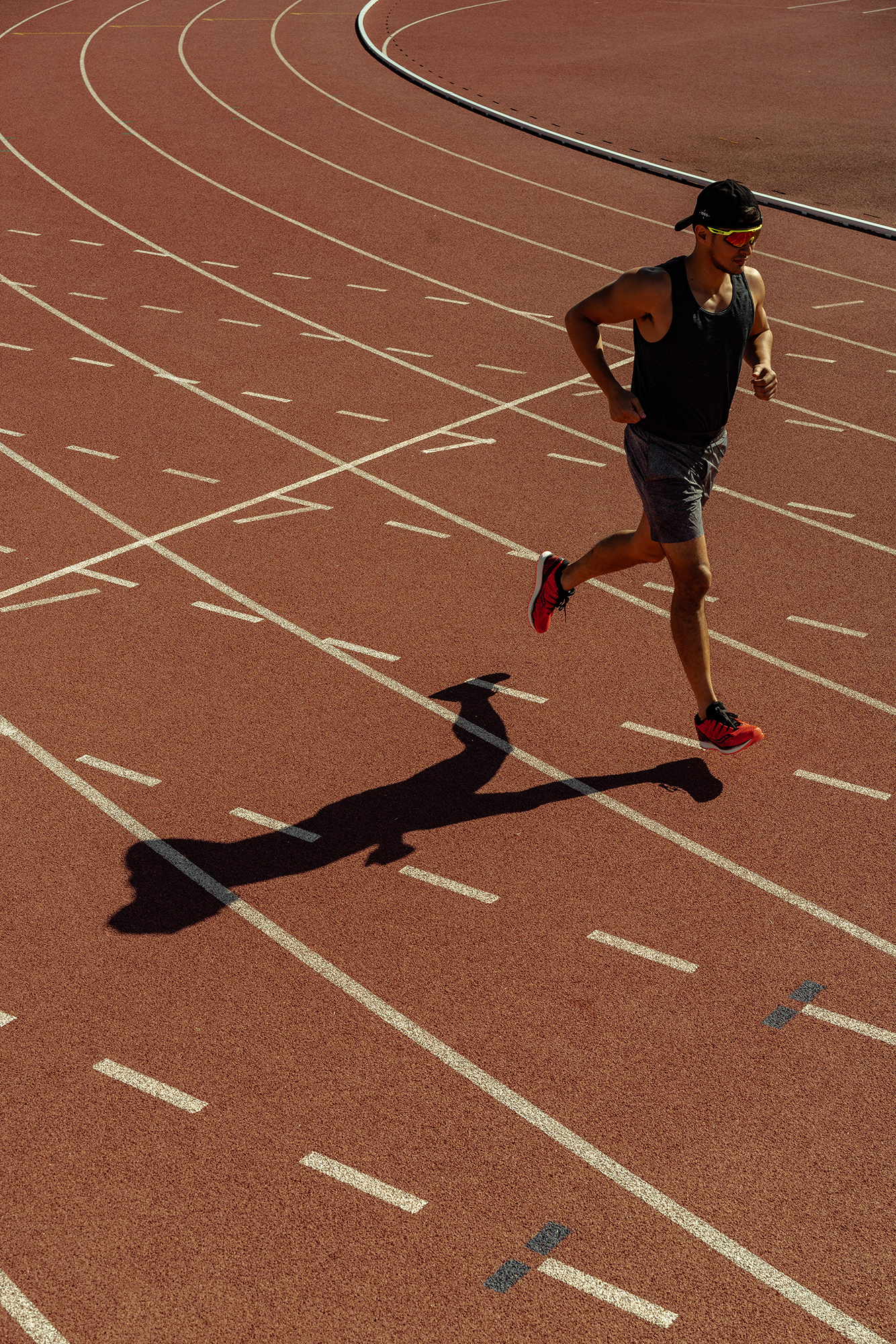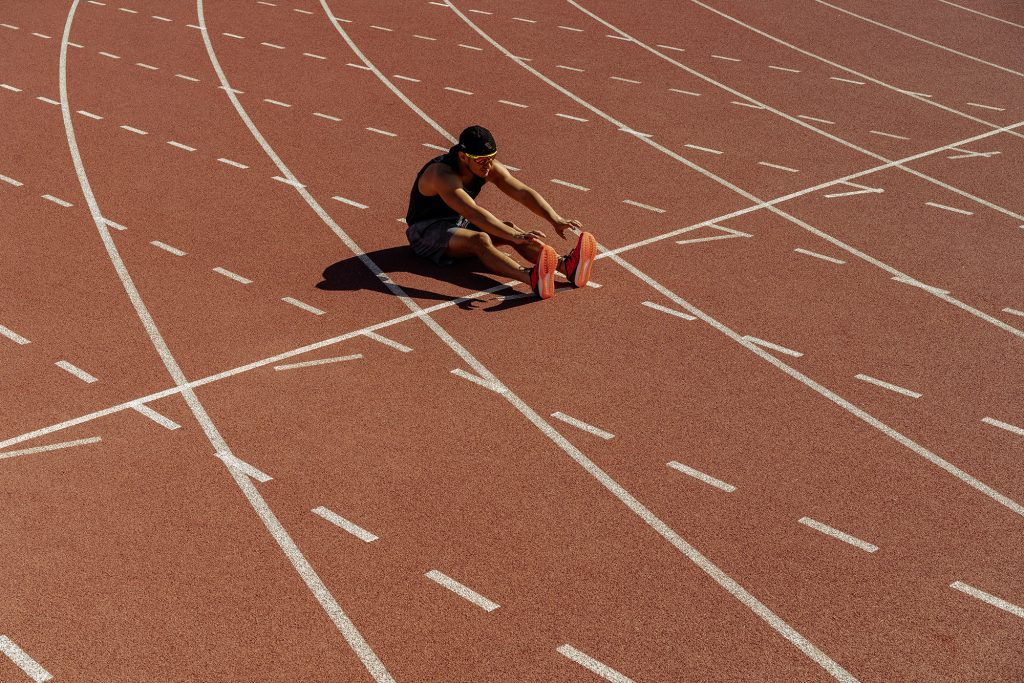 "I'm for sure going to do Cebu [Ironman 70.3] this year, so I'm starting to pick up the pace in training again," he says. "We're all humans, we all fall off our routines—what's important is getting back to the routine. I appreciate that more."
But running will of course be a priority just because he enjoys it so much.
The Cavite sports hub is perfect for Guidicelli's training, which includes running multiple laps and doing ladder drills. After all, Vermosa's competitive rates and annual membership passes are designed for constant and regular use for a broad range of athletes and fitness enthusiasts in mind. Anyone would be hard-pressed to find a healthful atmosphere with a side of breathtaking scenery and fitness facilities better than Vermosa Sports Hub.
And while Guidicelli prepares to eagerly get back into triathlon training, other things are keeping him busy. He had recently just completed a 300-kilometer, 17-hour motorbike ride around Luzon—a "fun, crazy experience" he shared with a four-person team called Team Yamaha. This year, he's also set to relaunch a newly minted team he calls Forza Multisport. "It's not just for triathlon, it's multisport… so our teammates can do anything—from skydiving to triathlon or whatever they want to do."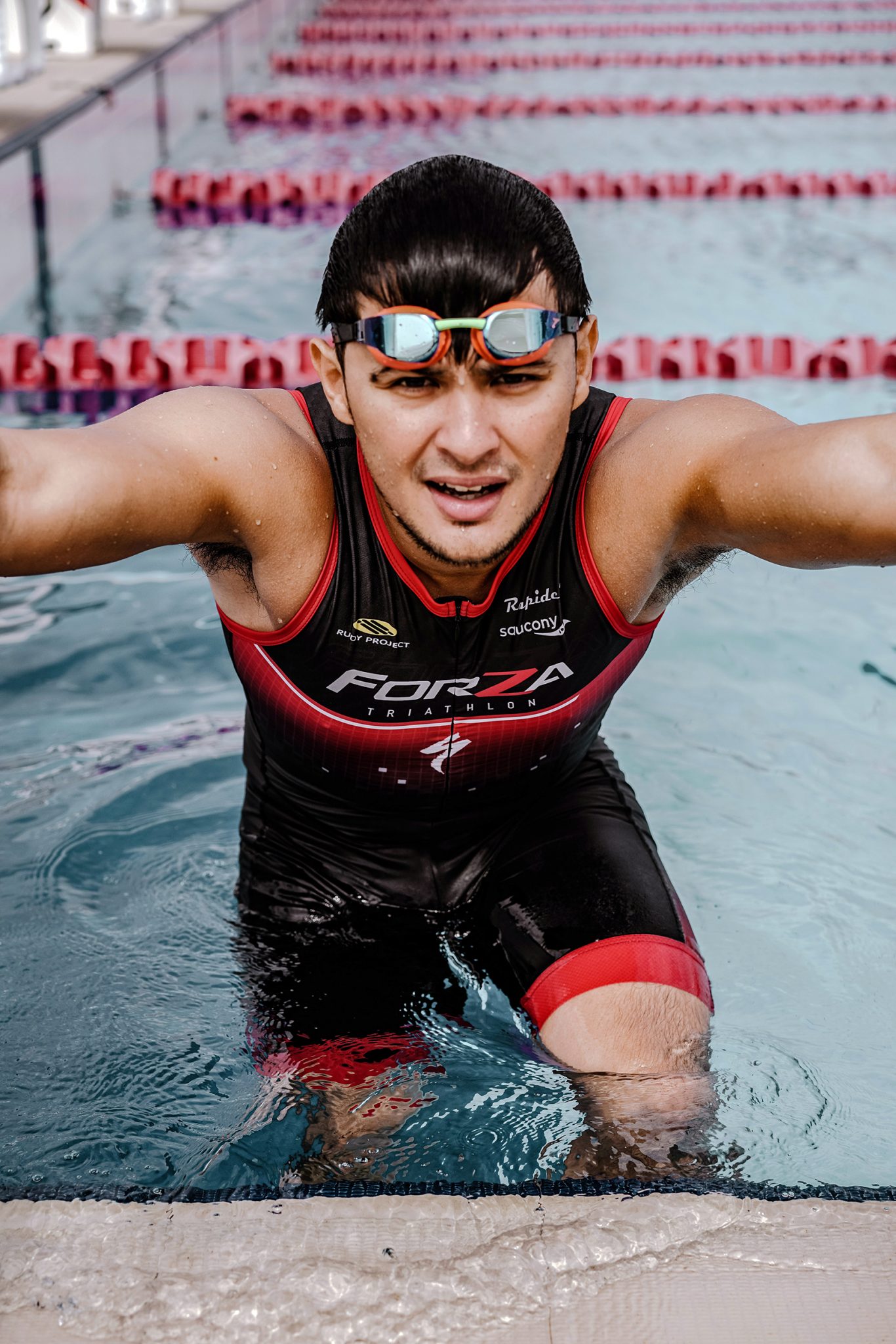 It isn't hard to understand what Guidicelli is trying to do, or why he does what he does. To some people, the number of sports he's tried can suggest that he was, at worst, a dabbler—someone with no serious intentions, or no intentions at all. But it wouldn't hurt to look at Guidicelli's versatility as something entirely different, like a way to encourage people to try a sport for the sake of doing it, for the thrill they can get out of exercising, or for the fact that it can save them from a sedentary lifestyle.
"I just like doing what I love, or what my friends love. Like for example, yoga. Before, I never thought about doing yoga, it was so weird, right [laughs]? But yoga is something that makes you feel good, makes you run better. Just try different things. You never know, they might be beneficial for you."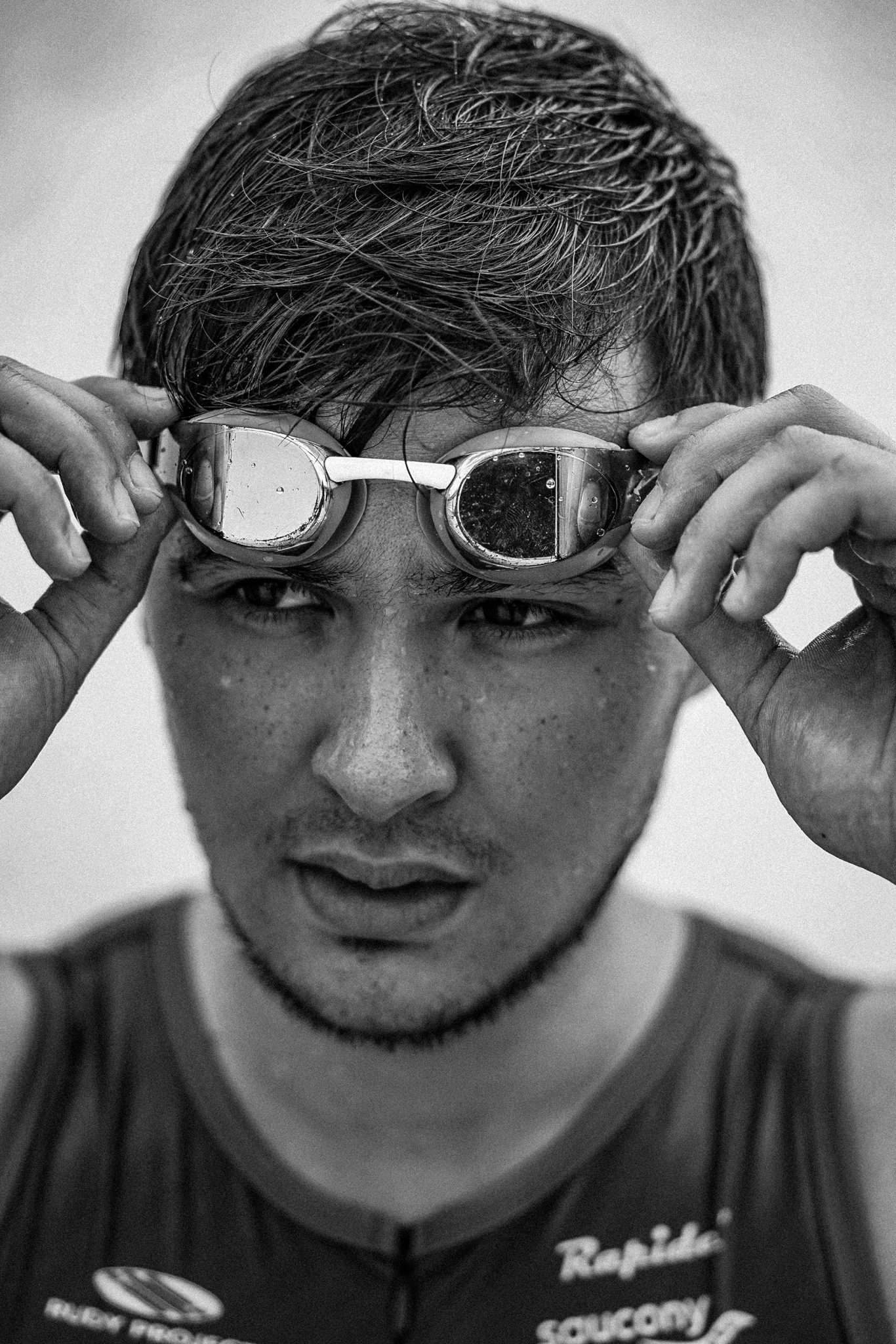 Vermosa Sports Hub is a development of Ayala Land within the Vermosa Estate in Daang Hari, Cavite. Vermosa Sports Hub is a complete training facility equipped with a 400-meter international standard track oval, an Olympic-size pool, a football pitch with natural tiff grass, and a sports science lab designed for professional and amateur athletes, sports buffs, and fitness enthusiasts who aim to reach their full potential. For more information, visit Vermosa's social media accounts on Facebook, Instagram, and Twitter